There's an app for pretty much every conceivable purpose these days – and apps are the secret to keeping you connected any time, anywhere from your mobile phone or tablet.
How do I set up my device to connect to Wi-Free?
Wi-Free's fast, easy, and ready to go after just a few short steps.
Begin by logging into your My Virgin Media. Move your mouse over "My Products" in the menu bar and click on "Broadband" in the dropdown.
On the next page, click the red button that says "Set New Password" and fill in the following fields. Remember, your Wi-Free password cannot be the same as your My Virgin Media password.
Finally, select "Wi-Free" on your chosen device from your list of available networks. When prompted, enter your My Virgin Media username and your Wi-Free password.
Thought that was easy? Now your device will automatically connect as soon as you're in range – Happy viewing!
How to set up or change devices with Sky Cinema / Sky Sports?
All Sky Cinema and Sky Sports subscribers with Virgin can now watch TV on your Windows PC or Mac, or by using the app on your mobile or tablet. Hooray!

You can register two devices (Computers, laptops, and most tablets or mobiles).The first time you watch TV on that device, it'll be automatically registered so you won't need to do it again.
Changing devices
Once two devices are registered, you can change one every month.
Need to change device? Sign in to My Virgin Media and access the Sky apps page.
Here's how to remove a device:

1. Enter your My Virgin Media username and password (if prompted).

2. Click My Products.
3. Click Sky Devices.
4. Choose the device you want removed, and click Delete.
Now you're free to add a new one. Simple!
Find out more about setting yourself up on Sky Cimena and Sky Sports.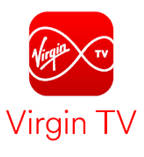 Our new app is going to change the way you see your mobile device – or at least what's on it. The Virgin TV Anywhere app puts you in complete control of what, when, and where you watch your favourite programmes and movies.

Added options: Enjoy up to 86 channels at home, and 80 when you're out and about.
On Demand at your command: Browse our massive library of Virgin Boxsets and Virgin Movies on your tablet, smartphone or laptop.


Instant recall: If you forgot to record your favourite programme, you can do it on the move so you never have to worry about spoilers.

Of course, the TV GUIDE is always there to set a recording to your set-top box at home.

Not registered? There's no time like the present. Download the Virgin TV Anywhere app and log in using your My Virgin Media username and password..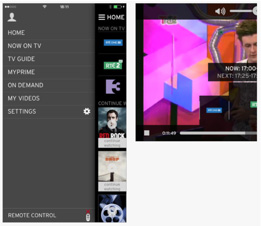 How to get started with the Virgin TV Anywhere App
Ready to have the Virgin Media world in the palm of your hands? Good! Follow these simple steps, and watch your favourite programmes, boxsets and movies on your mobile device – anywhere, anytime.

Step 1
Start by opening the Virgin TV Anywhere App on your device.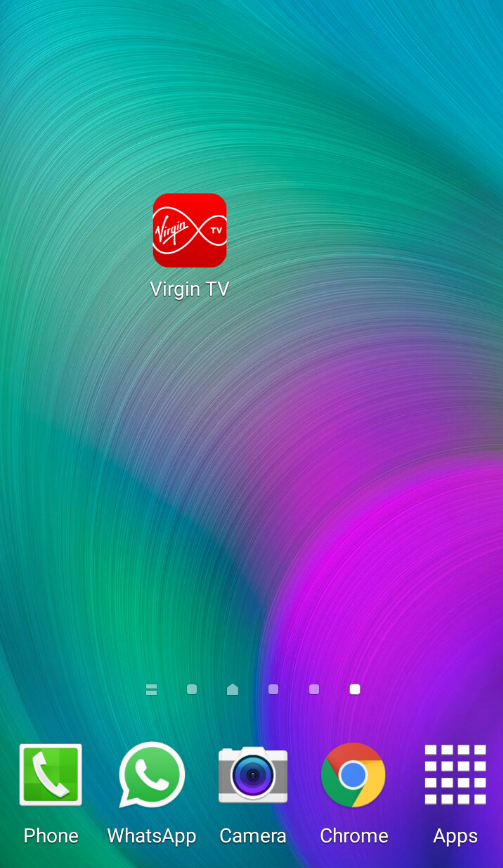 Step 2
Enter your MyVirginMedia login details to sign in. If you're not already registered for MyVirginMedia, not a problem - just register now to set up your account.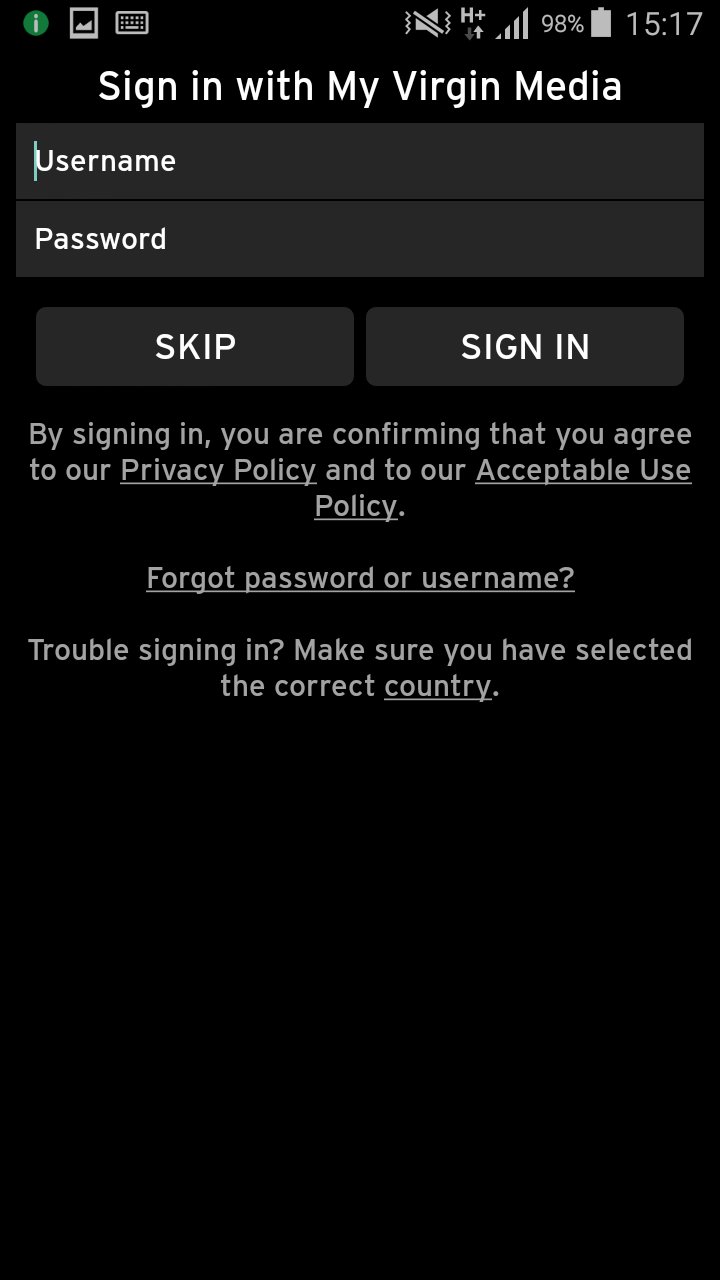 Step 3
Once you've entered your details, click "Sign In". If you skip this step, you won't be able to stream or use the remote record facility. But don't worry, there's always next time.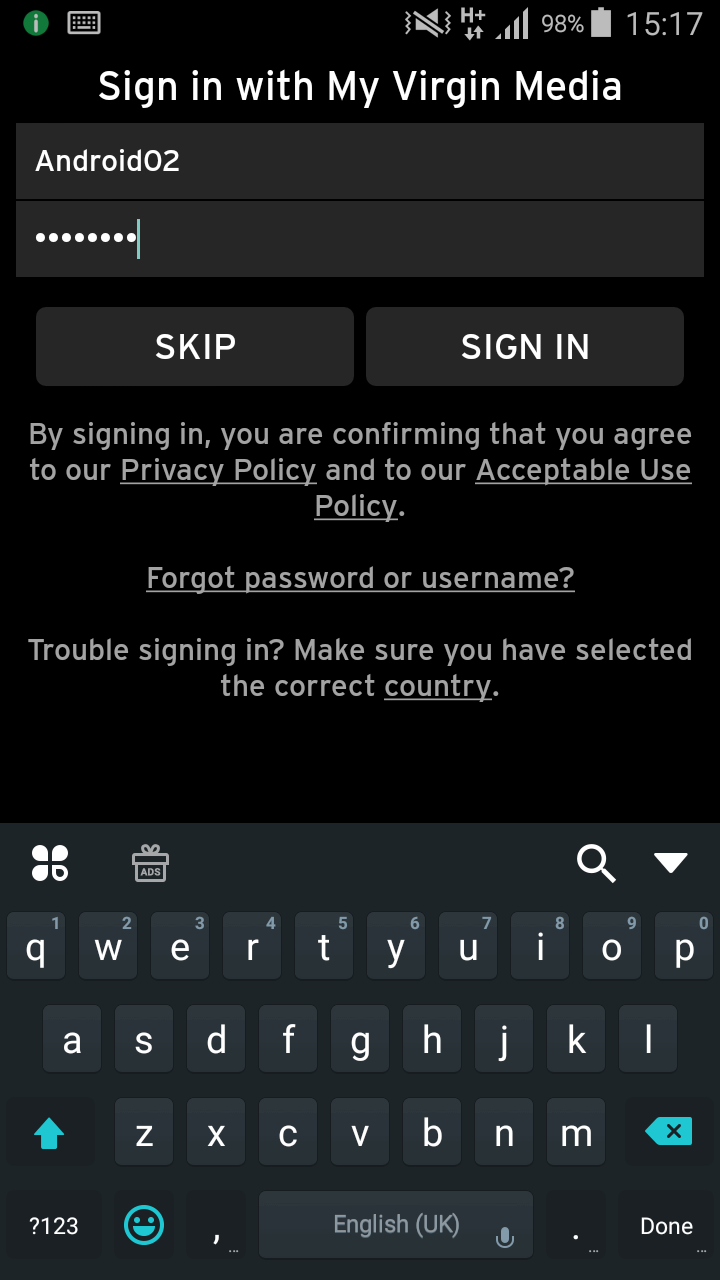 Step 4
This screen will display the Virgin Media devices that you have. You can rename them if you wish. Click 'Next' to continue.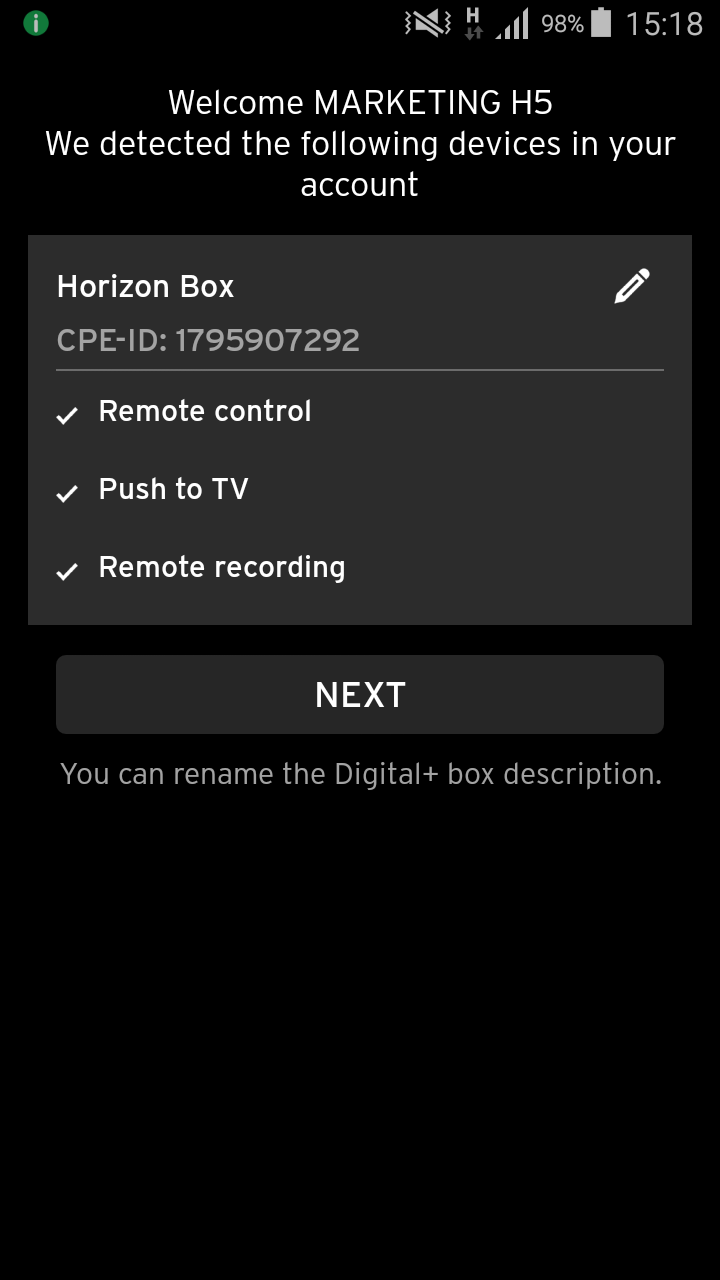 Step 5
Congratulations, you're now logged in to the Virgin TV Anywhere app. Use the "Menu" button to explore available features, programmes and movies, and change how you view your device forever.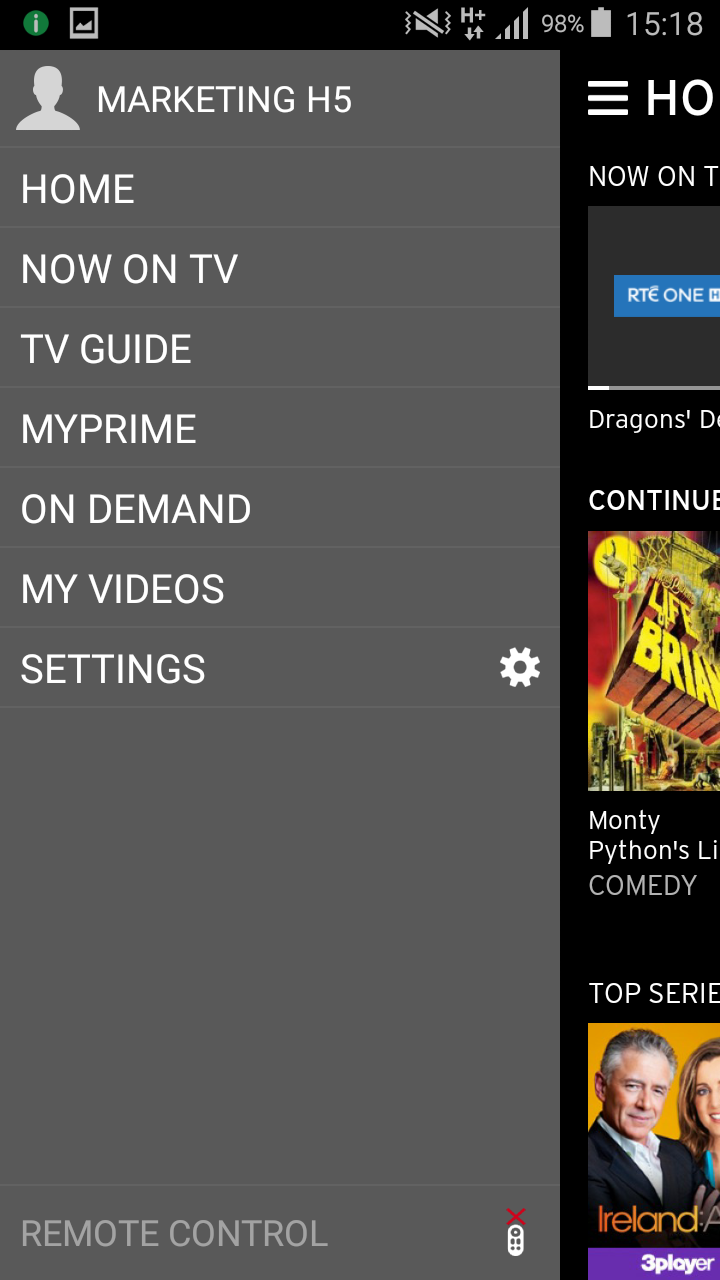 How to browse TV content on the Virgin TV Anywhere App
Just to get you started, we've put together a handy 'how-to' guide below, explaining the key features of the Virgin TV Anywhere App that you're most likely to use.

Step 1


Just click on the 'Menu' icon and select 'Now on TV'. From here you can browse everything that's available.
Click "Today" to see what's coming down the line. To see a line up for a specific channel, click on the "List" icon.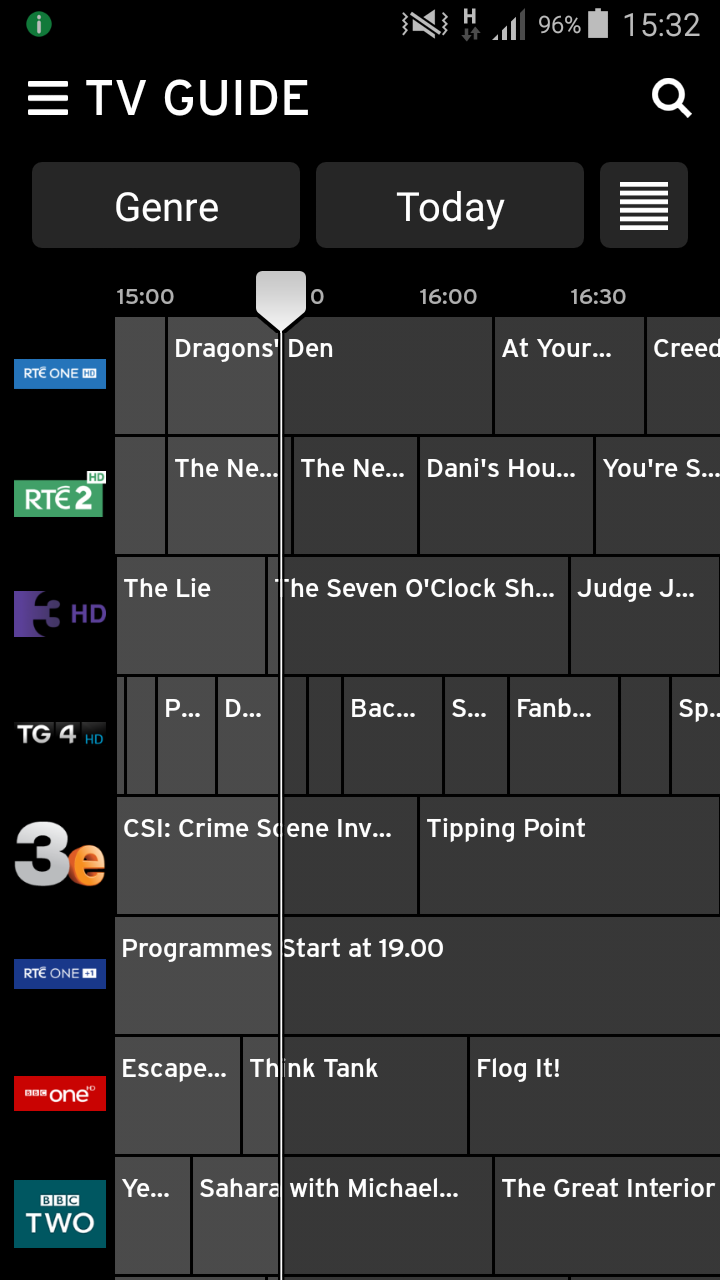 Step 2
Want to watch in full screen mode? Just rotate your device and enjoy the show.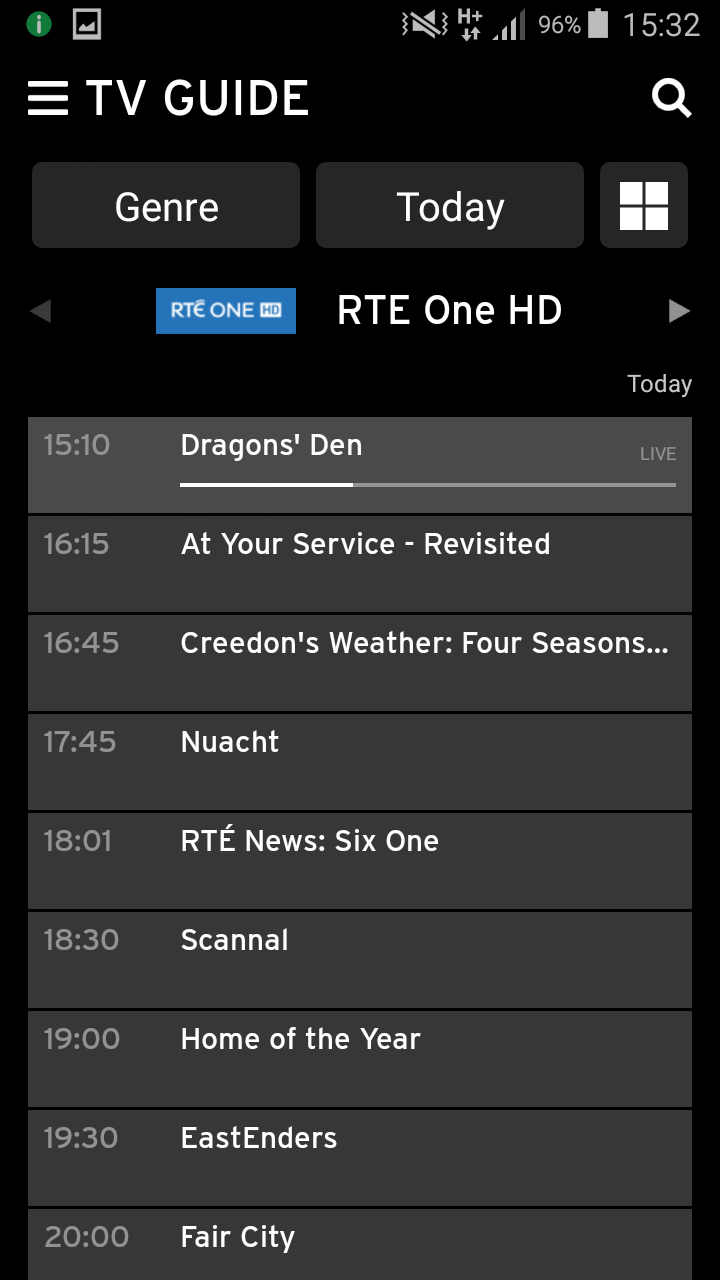 Step 3
Want to find your favourite TV programme? No problem - click on the 'search' icon and type in the title.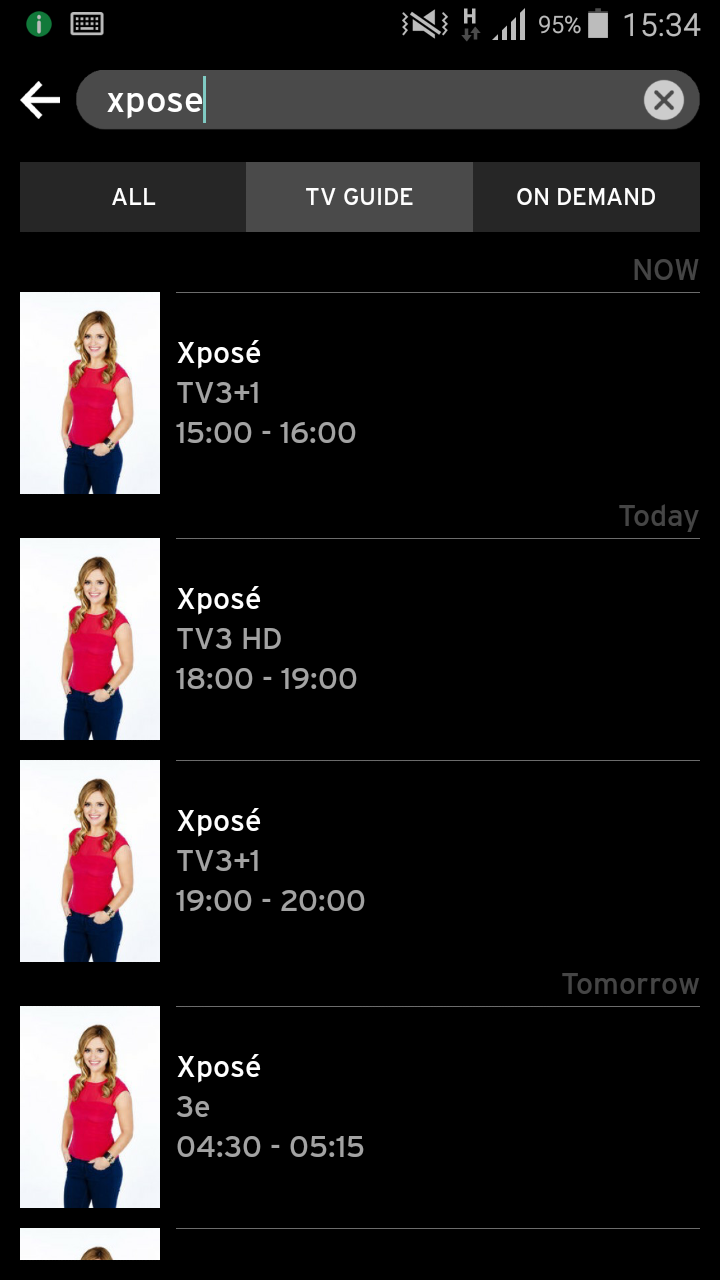 Step 4
Once you've selected a programme, click on the 'Record' button to activate 'Remote Record'. It will be waiting for you the next time you sit down.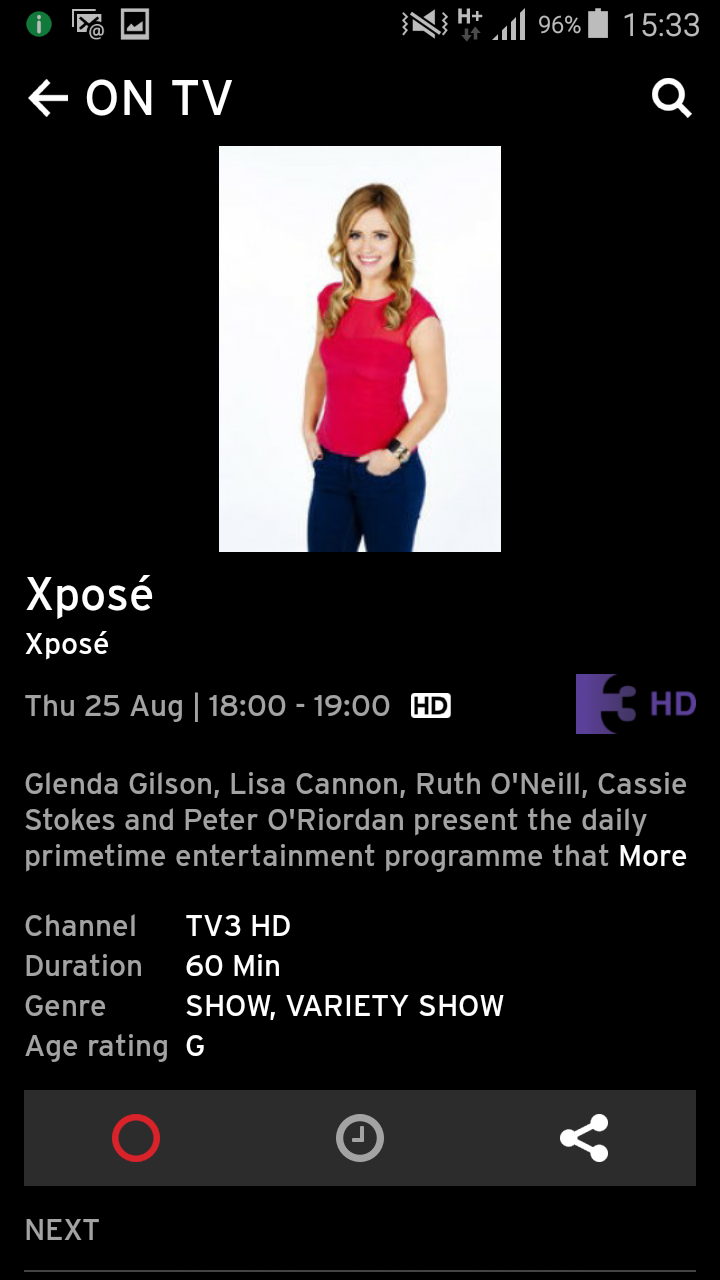 How to use the Virgin TV Anywhere App to control Virgin TV box
Remote controls have a habit of disappearing. Luckily, you can control your Horizon TV box through the iOS and Android Virgin TV Anywhere app too.
Note: There is no remote control functionality of the Windows 10 version of the app.
To do this, the app on your smartphone or tablet needs to be paired with the Horizon TV box. To pair successfully, your device must be connected to the WiFi via your Horizon TV box. Once successfully paired, you can access the remote control from within the menu in the Virgin TV Anywhere App.


To open the menu click on


then select 'REMOTE CONTROL' at the bottom of the screen.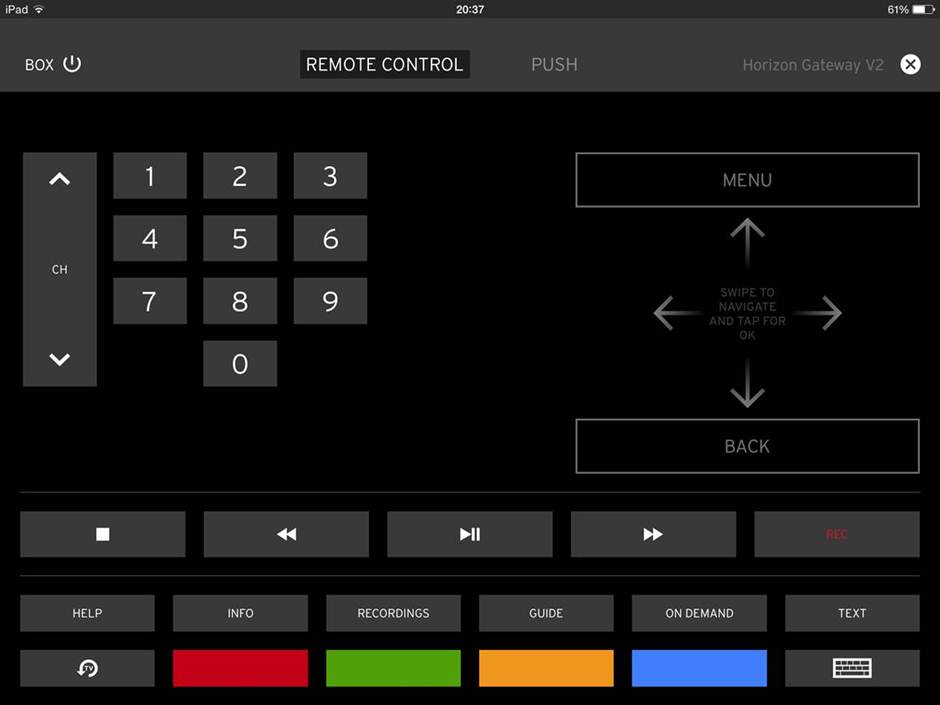 What has happened to the Virgin Media Phone App?
Sadly, since the 31st of August, the Virgin Media Phone App is no longer available to use. The good news is, there are still loads of other ways to get great value from your Virgin Media package. Click here and have a look at the rest of The Inclusives.