There's an app for pretty much every conceivable purpose these days – and apps are the secret to keeping you connected any time, anywhere from your mobile phone or tablet.
How do I set up my device to connect to Wi-Free?
In order to use Wi-Free you must first set your device to connect to the service by following the steps below. You only need to do this once, it will automatically connect every time after that.

1. To connect to a Wi-Free network you must first log into My Virgin Media. Visit the Wi-Free area in My Products, Broadband and set a password unique to Wi-Free. Your Wi-Free password cannot be the same as your My Virgin Media password.

2. Then, on your chosen device, select 'Horizon Wi-Free' from your list of available networks.
When prompted enter your My Virgin Media username and your Wi-Free password.


Virgin Media Phone App
What would you say if we told you that you could use the minutes from your home phone bundle on your smartphone? Pretty clever, yes? All you have to do is connect to Wi Fi or 3G/4G and download the Virgin Media Phone App.
Once it's downloaded, simply pick the person you want to call from your mobile contacts list - and chat away till the cows come home, knowing you're enjoying the great value of your free call pack minutes. It's a bit of a no-brainer when it comes to saving money on your mobile bill.
And it gets even better. The Virgin Media Phone App can also save you money on costly roaming calls when on holiday – so no more mouthwatering bills when you come home from your travels.
All you have to do to get going is download the Phone App and log into the App using your MyVirginMedia username and password. Register now if you are not yet registered.
Virgin TV Anywhere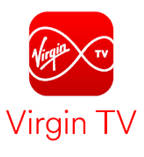 The Virgin TV Anywhere App is another amazing App from Virgin Media that lets you watch live TV, anywhere, any time, and on any device. It's like having a TV in your pocket, anywhere you go.
You can enjoy up to 80 channels at home, and 73 when you're out and about - as well as our huge On Demand library.
On Demand: Browse our massive library of Virgin Boxsets and Virgin Movies on your tablet, smartphone or laptop. Choose what you want to watch, then just sit back and relax – no matter where you happen to be.

Forgot to record your favourite programme? No problem – you can do it on the move, so you never miss your favorite shows again. Or use the TV Guide to set a recording to your set-top box at home.
All you have to do is download the Virgin TV Anywhere App and log into the App using your MyVirginMedia username and password. And that's it – you're good to go. Register now if you are not yet registered.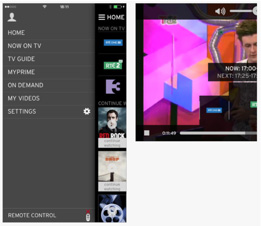 How to get started with the Virgin TV Anywhere App
Step 1
Simply open the Virgin TV Anywhere App on your device.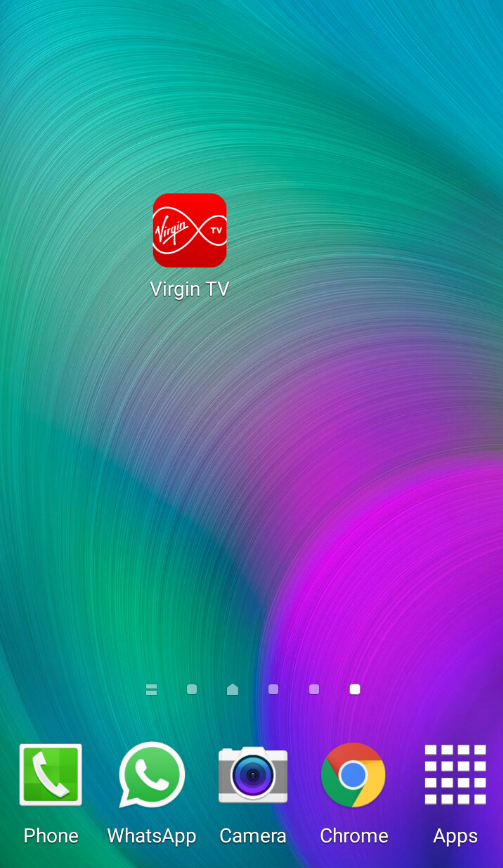 Step 2
Now enter your MyVirginMedia login details to sign in. If you're not already registered for MyVirginMedia, it's no problem - just register now to set up your account.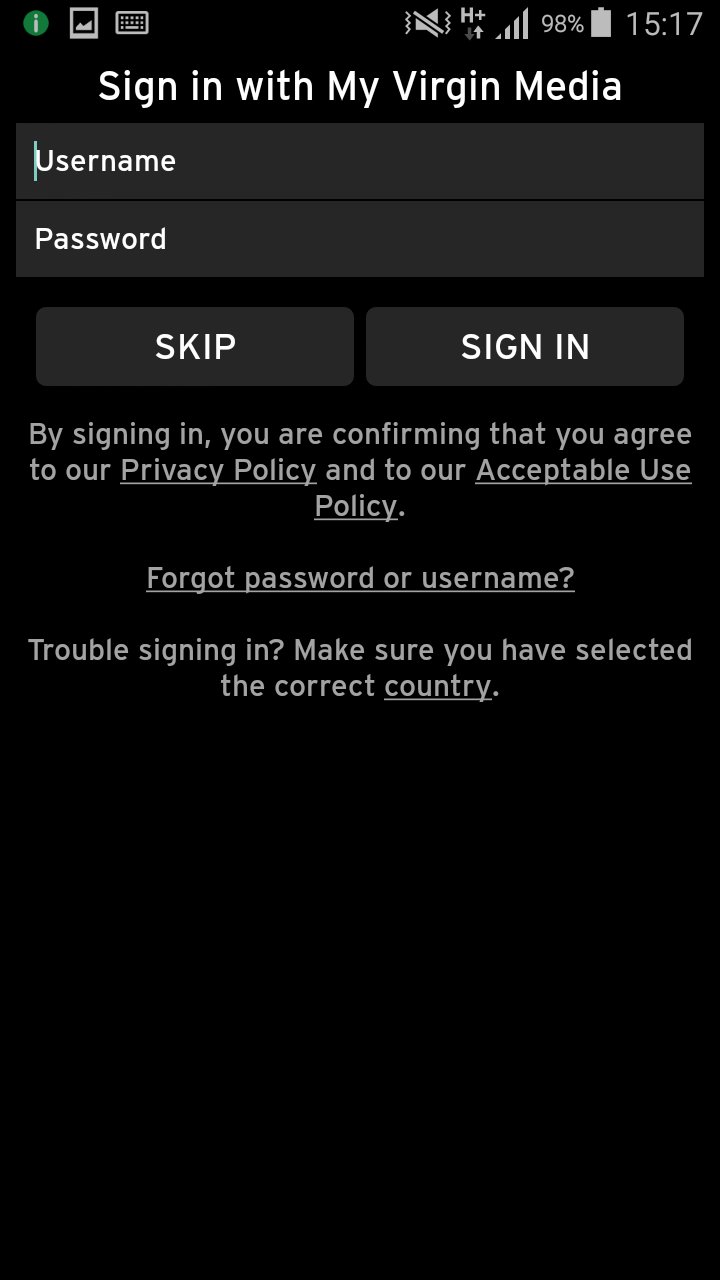 Step 3
Once you've entered your details, click 'Sign In'. You can choose to skip this step, but you will not be able to stream or use the remote record facility.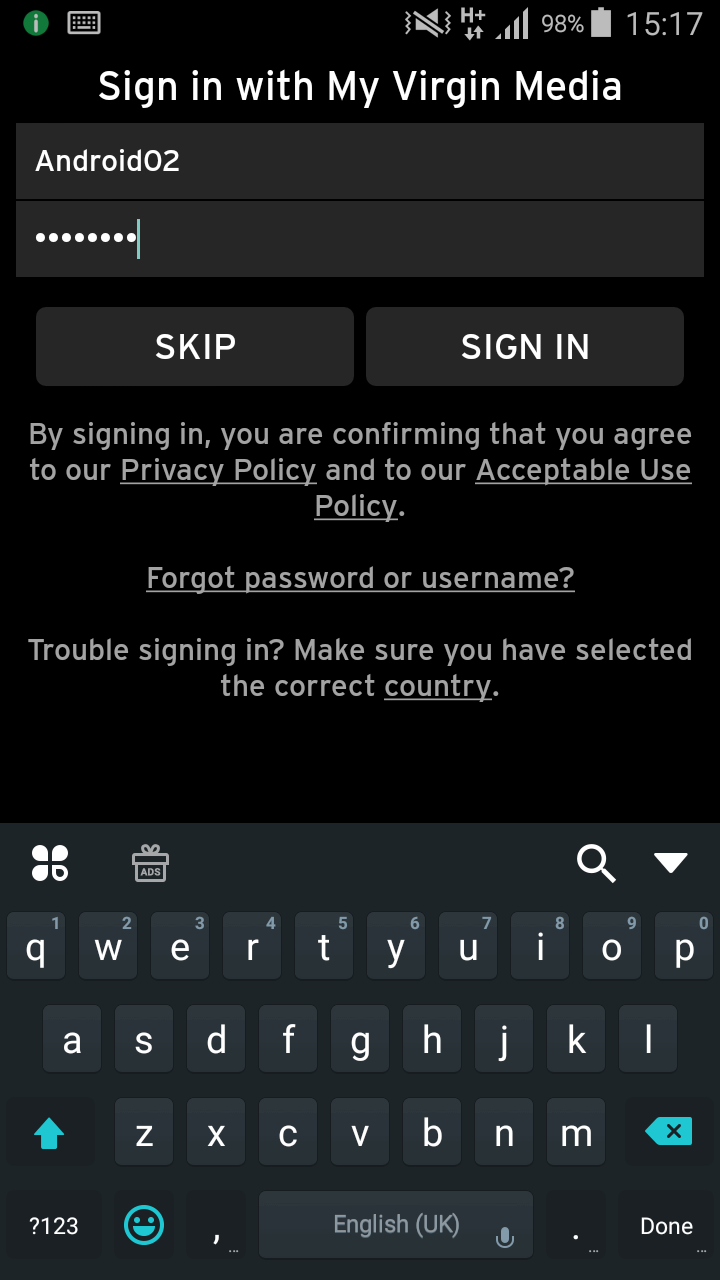 Step 4
This screen will display the Virgin Media devices that you have. You can rename them if you wish. Click 'next' to continue.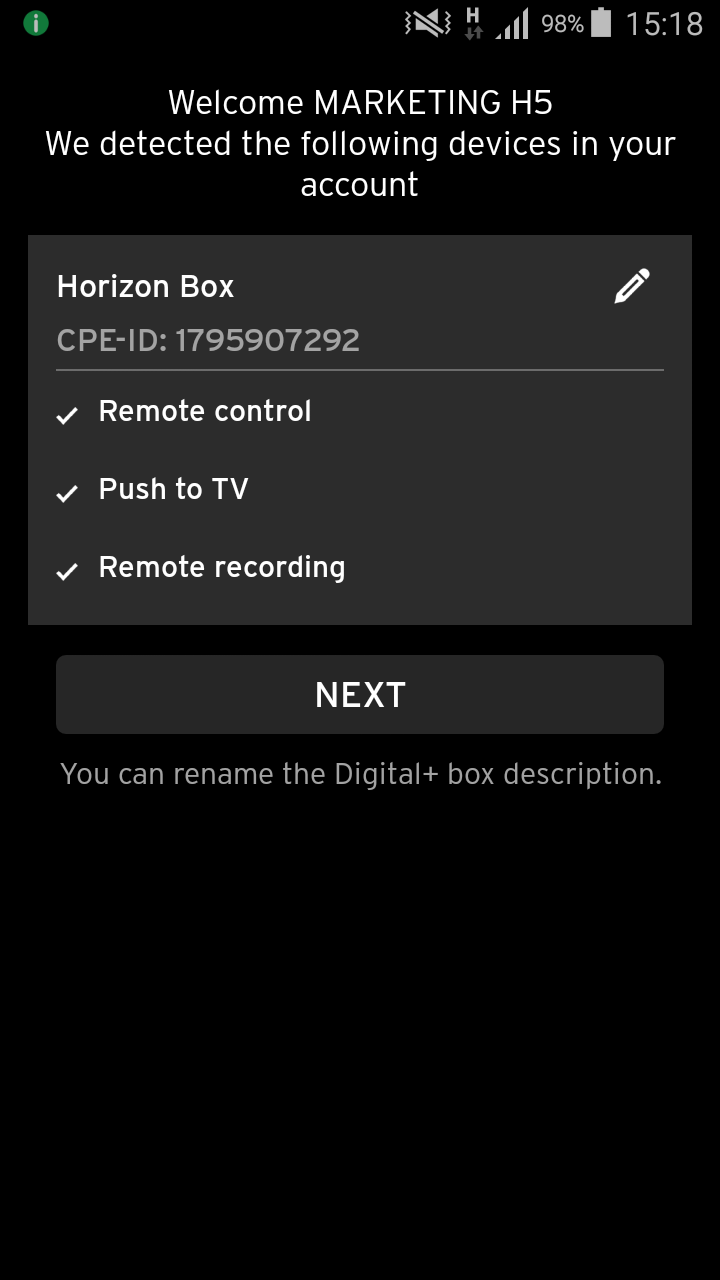 Step 5
It's as simple as that – you're now logged in to the Virgin TV Anywhere. You can use the 'Menu' button to explore the different features available to you.
How to browse TV content on the Virgin TV Anywhere App
Just to get you started, we've put together a handy 'how-to' guide below, explaining the key features of the Virgin TV Anywhere App that you're most likely to use.

Step 1


Just click on the 'Menu' icon and select 'Now on TV'. Now you can browse through all of the programmes available.
Click 'Today' to select a date and to see a line up for a specific channel, click on the 'List' icon.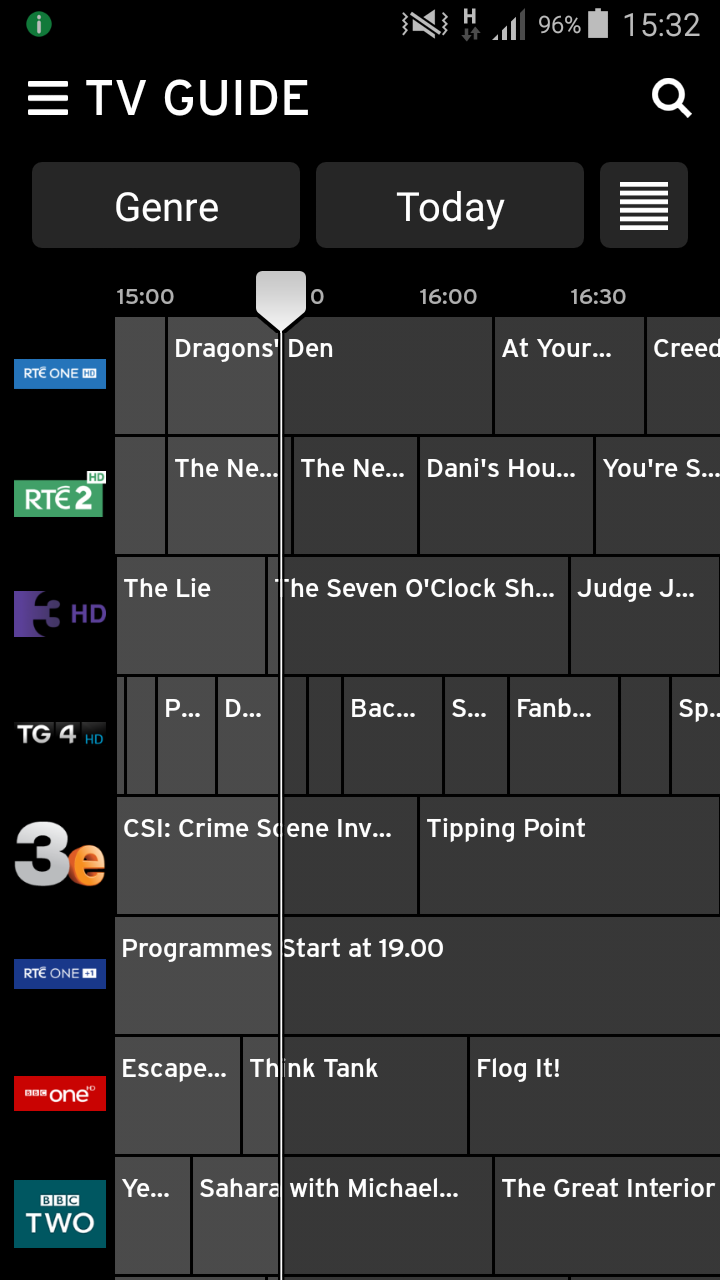 Step 2
Want to watch in full screen mode? Just rotate your device – it's that simple.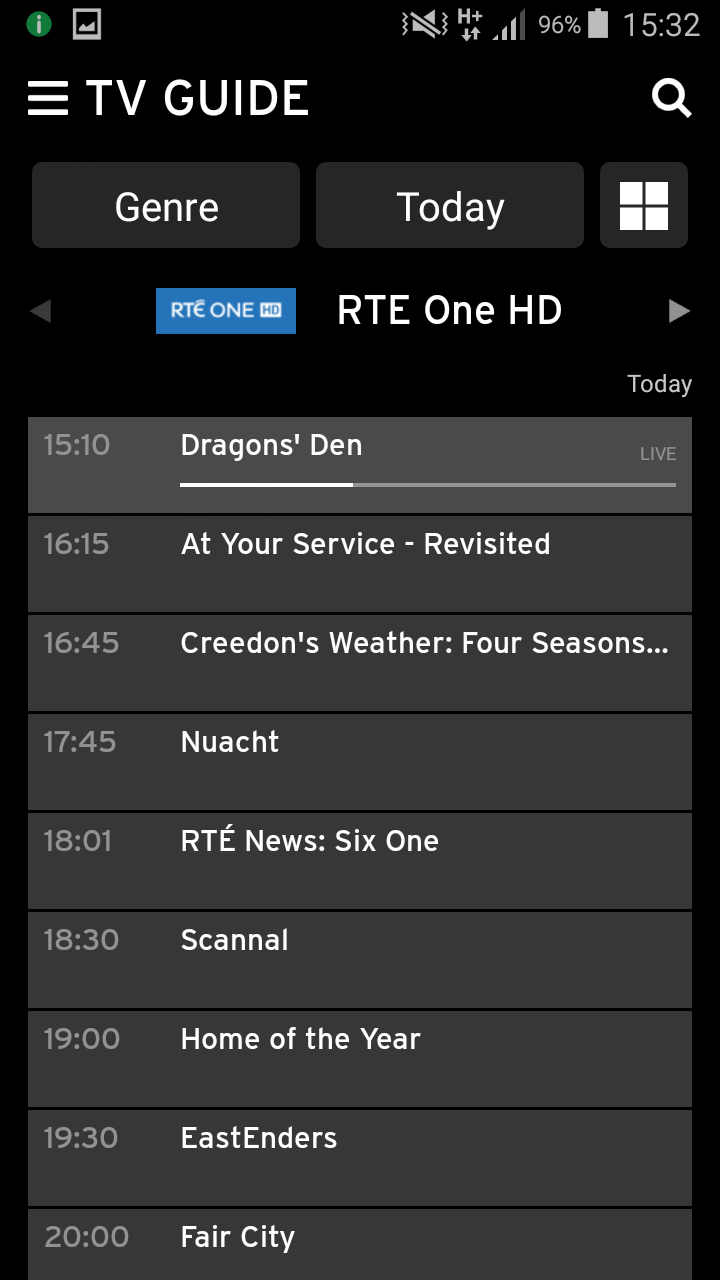 Step 3
Want to find your favourite TV programme? No problem - just click on the 'search' icon and type in the name of the programme.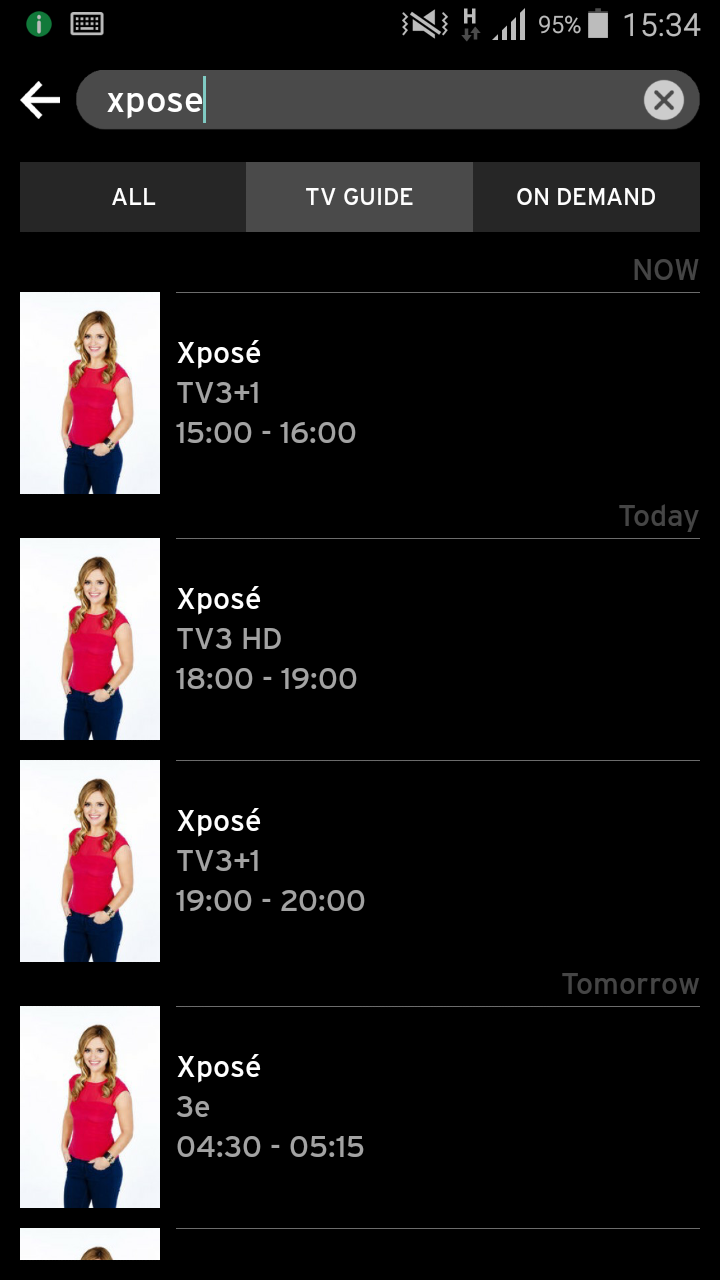 Step 4
Once you've selected a programme, click on the 'Record' button to activate 'Remote Record'. Now you can watch your favourite show from the comfort of your couch later.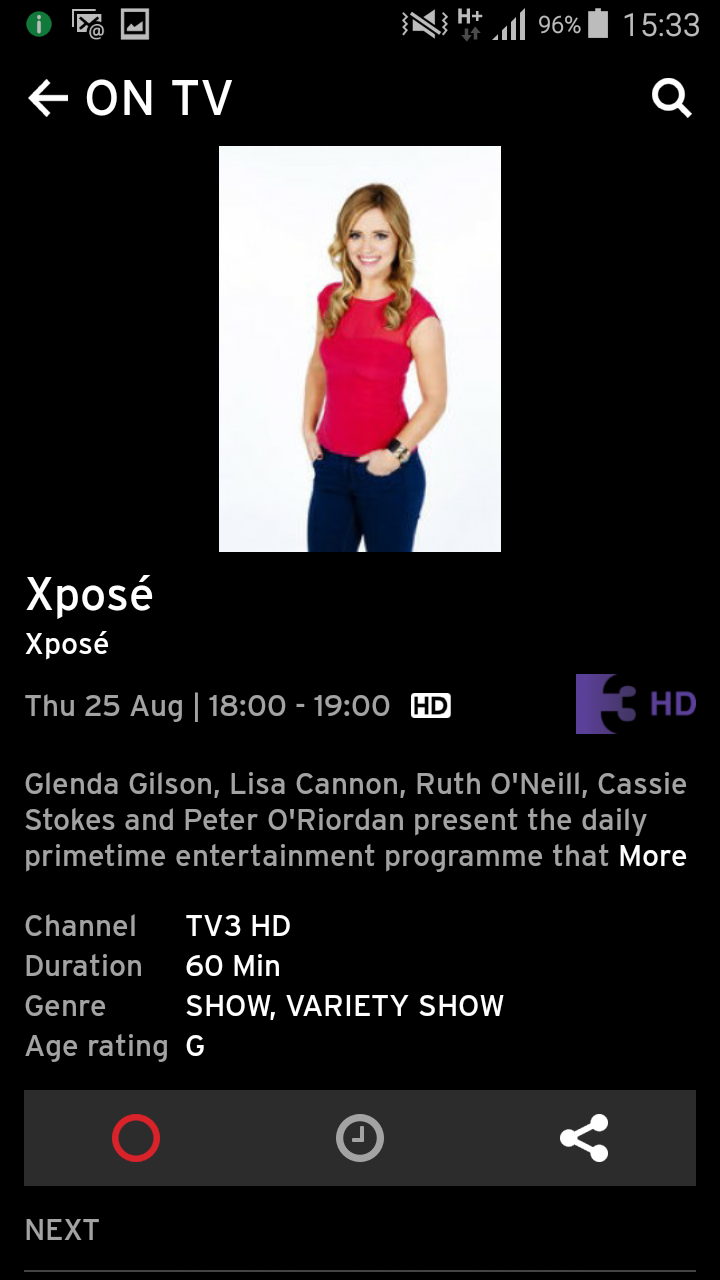 How to use the Virgin TV Anywhere App to control Virgin TV box
Can't find the remote control? No problem. You can control your Virgin TV box through the iOS and Android Virgin TV Anywhere App.

Note: There is no remote control functionality of the Windows 10 version of the app.

To do this, the app on your smartphone or tablet needs to be paired with the Virgin TV box. To pair successfully, your device must be connected to the WiFi via your Virgin TV box. Once successfully paired, you can access the remote control from within the menu in the Virgin TV Anywhere App.


then select 'REMOTE CONTROL' at the bottom of the screen.