The mobile SALE you've been searching for.

With unlimited data, calls and texts.
Get a One4all voucher worth up to €75 with selected broadband and bundle packs. Offer must end midnight Wednesday 11th August.

Hold up!

First check what services are available at your address:
Availability at your address:
Television

Digital+HD

On Demand TV

Virgin TV

Broadband

Home Phone
These services will become available on your address in the foreseeable future.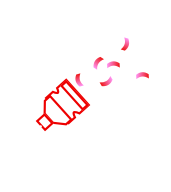 Woohoo!
You have full access to services. You're also eligible for an exclusive offer.

Television

Broadband

Home phone

Mobile
We're committed to keeping you connected at this time and we're doing all we can to provide a high level of customer care. Our online and retail stores remain open and order deliveries continue as before while adhering strictly to government guidelines.

Benefits of being a Virgin Media customer
New Smart Home Tech available!
3P baked in bundle with TV360 and Entertainment pack. ​

250Mb Broadband

50+ TV Channels

Smart Home Entertainment Pack
for for 12 months months
With unlimited data, calls and texts.

Call our sales team on 1890 940 624
It's official
Virgin Media is Ireland's fastest broadband network
MOST POPULAR
BROADBAND
PROVIDER
Virgin Media is Ireland's Speedtest Awards Winner for Fastest Broadband Network during Q3-Q4 2020. To win this award, Virgin Media achieved a Speed Score of 125.81, with top download speeds of 276.83 Mbps and top upload speeds of 48.14 Mbps.