Get €50 off your second bill
SAVE €50 EXTRA. Offer extended! Must end Wednesday night 22nd March.
Our fastest
Broadband
360 Mb
Super savings for a limited time only
Broadband,
TV and
Home Phone
Super savings for a limited time only
Get the
hottest
smartphones
4G data, calls and texts.
Availability at your address:
Television

Digital+HD

On Demand TV

Virgin TV

Broadband

Home Phone
These services will become available at your address in the foreseeable future.
Officially Ireland's Fastest Broadband Network
After 1 million speed tests, Virgin Media has been awarded Ireland's Fastest Broadband Network by Ookla, the global leader in broadband testing.
Spoilt for choice? We can help.
Watch your all of your favourite content with Virgin Movies and Box Sets.

Already enjoying Virgin Media? Want to add something or change something?
Everything you need to know about our products and services
When you become a Virgin Media customer good things happen
Treat yourself to our ultra fast broadband or amazing TV.
We'll send you your sparkling new Virgin Media account number.
Go to virginmedia.ie/mobile & check out our Unlimited Mobile

It's clear we offer more than Eir and Sky!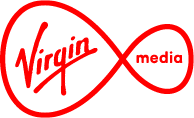 360Mb. Ireland's fastest broadband network.

Maximum 100Mb, delivered over Eircom's copper lines. More features available on Sky Q.

Up to 100Mb (where available). Faster speeds available to approx 2% of homes.
Expected speed during busiest hours


To 22 countries included in Mobile World call pack



UK mobile calls
21.4c per min (peak rates)

UK mobiles only included
in some call packs
Convenience of your smartphone with the value of your home phone

Access to 300,000 hotspots nationwide



Record 4 shows while watching a 5th




Startover a programme when you miss the start




Irish and international movies, box sets and kids favourites included


Extra €15 and Sky Movies subscription needed
Charge per on-demand movie






Charge for replacement of faulty equipment
(if within contract period)
Irelands's fastest broadband network as determined by the independent measurement company Ookla
All information correct as 20/07/16
Pick and mix to get your ultimate experience
It's official. Virgin Media is Ireland's fastest broadband network.
Most Recommended
Broadband
Best Customer Rated
Home Broadband
Best Broadband
Innovation
A trademark of Ookla, LLC. Used under license.
Reprinted with permission.
© 2015 Ookla, LLC. All Rights Reserved.