Everything You Can Look Forward To On Virgin Media Television
You've probably noticed a change already, but you ain't seen nothin' yet! The channels formerly known as TV3, 3e and be3 have been rebranded as Virgin Media One, Virgin Media Two and Virgin Media Three – and what's on offer is better than ever before. Read on to find out what exciting new programs, and well-established favourites, you'll be glued to in the months ahead…
A GOOD SPORT
An incredible array of sporting action will hit your screens on Virgin Media Television this season – including live coverage of all 371 games in the UEFA Champions League and Europa League. If a soccer ball is altogether too round for your liking, then rugby from the Heineken Champions Cup will be a must, ahead of the kickoff of the 2019 NatWest Six Nations. And if your sporting heroes have four legs rather than two, some of the biggest racing meets of the calendar will be coming to you live too. For the ultimate sporting fix, make sure Virgin Media Sport is your first port of call – click here for more details on the shiny new channel arriving September 18…
DOCUMENTARY HEAVEN
Factual shows will be front and centre over the coming months, with old favourites and new hits side-by-side on the schedule. We'll have the chance to see the inner workings of Ireland's biggest hospital in Inside James's, while Inside Ireland's Biggest Prison will go behind bars in Portlaoise. The popular True Lives series returns, while Simon Delaney acts as a guide through a history of protest in this country in the engrossing Revolting Ireland.
LET US ENTERTAIN YOU
Whether it's the weird and wonderful weekends with celebs on Living With Lucy, the A-list banter from The Graham Norton Show, or the daily dose of Ireland AM and The Six O'Clock show, you'll be tickled all manner of colours with the entertainment programming on the schedule. Throw in Celebrity Big Brother, The X Factor, I'm A Celebrity…, and a new series of Gogglebox, and you'll be glued to the screen for a while!
DELICIOUS DRAMA
As well as the cream of the soaps remaining right where they are on the line-up, there's loads more outstanding drama to look forward to – the pick of which is from right here at home. Blood, starring the wonderful Adrian Dunbar, is a six-part series debuting in October, and when we say it's must-see telly we're not kidding! Suspenseful, dramatic and thrilling, you won't be able to take your eyes off it…
KEEPING IT CURRENT
Current affairs and news programming has already seen a significant shift with the introduction of a new 8pm news show, and that's not the only fresh addition to look forward to. Pat Kenny will return to our screens with a revamped debate show, something sure to get the country talking. Add those to the returning favourites like The Tonight Show and the flagship 5.30 news bulletin, and you'll be abreast of everything going on in the world…
Bring all the action everywhere you go with the Virgin TV Anywhere app – click here to find out more.
Out of this world entertainment wherever you go!
View TV on your iPad on the couch, on your laptop on your bed or your iPhone in the kitchen when you subscribe to Digital TV and Broadband. All for FREE.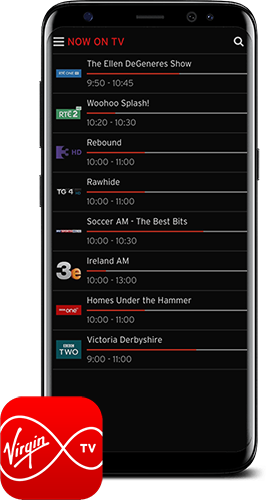 Related entertainment news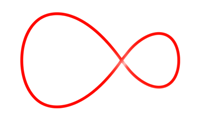 Related entertainment news
Highs, lows and everything in between.
Catch up on all your unmissable TV!
Don't miss a second of the action
find your way to more great movies.