A Royal Affair – Our Favourite Queens On Screen
We were already looking forward to a third season of The Crown, and the fact that Olivia Coleman will be taking the throne has us even more excited! Her depiction of the English royal won't be on screen for a few months, but that doesn't mean there aren't plenty of mega-monarchs to check out; we've identified where you can find the realest regals on the box right now…
THE CROWN
Available now on Netflix, Virgin TV 999
Claire Foy might be about to abdicate, but her time on the throne has helped make the show simply unmissable television. Following the story of Queen Elizabeth II's reign, it's every bit as lavish and luxurious as you'd hope, but its greatest strength is the way in which a combination of outstanding writing and phenomenal performances reveal the humanity behind the gold and glamour…
REIGN
Available now on Netflix, Virgin TV 999
While not exactly faithful to the facts – it's as much a royal rom-com as anything else! – this telling of the early life of Mary, Queen of Scots is stylish, surprising, and pleasantly self-aware. Adelaide Kane is impressive as the young ruler, the script keeps the thrills and spills coming at a pleasing pace, and it's unfailingly entertaining – even if your history teacher might not be too happy!
VICTORIA AND ABDUL
Available to rent now on Virgin Movies, from €4.99
Based on the true story of Queen Victoria's unlikely friendship with an Indian clerk, this warm and well-formed film is also a veritable feast for the eyes. It's also got the simply superb Dame Judi Dench playing the role of the royal – and frankly, we're not sure if it's even possible to mess things up from there!
BRAVE
Available to rent now on Virgin Movies, from €2.99
While it might be Princess Merida's journey that dominates this delightful Disney jaunt, she inherited no small amount of her headstrong nature from her mum! Queen Elinor – voiced by the brilliant Emma Thompson – might not always see eye to eye with her defiant daughter, but she plays a pivotal part in this fabulous film which earned a humongous awards haul for good reason!
SOHO THEATRE
Available now exclusively on Virgin Box Sets
This collection of cracking comedy can only be found via Virgin Box Sets – and among the superb stand-ups doing their thing is the undisputed Queen of Ireland, Panti Bliss! Provocative, perceptive and pricelessly funny, Miss Bliss charts her rise from local Dublin legend to national – and international – treasure!
Out of this world entertainment wherever you go!
View TV on your iPad on the couch, on your laptop on your bed or your iPhone in the kitchen when you subscribe to Digital TV and Broadband. All for FREE.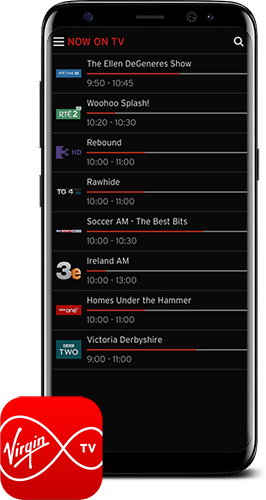 Related entertainment news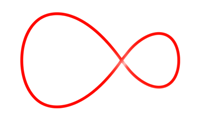 Related entertainment news
Highs, lows and everything in between.
Catch up on all your unmissable TV!
Don't miss a second of the action
find your way to more great movies.