Brand New Retro – Pick Your Favourite Classic Game For Mobile
Next-gen graphics and groundbreaking releases are all well and good, but sometimes the classics just can't be beaten! If you're gaga for games that are getting on a bit then you're spoiled for choice with a treasure trove of throwbacks waiting for download. We've chosen five of our favourites below; check them out and vote for the golden oldie that shines brightest of all!
DOUBLE DRAGON
This is one of those truly awesome beat-em-ups that died with the rise of one-on-one combat games. The hard-hitting Billy and Jimmy Lee were once the most feared brothers since the Krays – and now they've got another moment in the sun! The new revival is actually developed by the very same folks behind the original – so everything from the old-school graphics to the stories and gameplay are present and correct!
SNAKE '97
Titanic was the big film of the year, the first Harry Potter book was published, and Hanson were mmmBopping at the top of the charts – that's when we first met this ravenous reptile. 21 years later, and there's still something addictive about the whole thing! In fact, there's something enormously satisfying about the simplicity of the setup here; it's nothing more than the winding creature, the dots/food, and your reflexes – good luck!
MS PACMAN
Two years and one bow after a hungry yellow circle changed gaming, we first fell in love with one of the high queens of the arcade. And while it's almost four decades since then, Pac-mania is still alive and well! One of its greatest selling points, of course, was the fact that it was simple enough for anyone to have a go at – download this and we promise that grandad, grandkids and everyone in-between will relish having a go!
DOOM CLASSIC
If you've ever played a first-person shooter (and if you haven't, have you been living under a rock?!), then you should know that the whole genre exists thanks to this seminal standard. The mobile version is pretty much identical to the original, from the sights and sounds to the playability, so for anybody who sat in front of a Commodore 64 in the nineties, expect a tidal wave of nostalgia to wash over you as you fire it up!
TETRIS
Whenever you compare classic games, this one always stacks up! Sorry, but we couldn't resist. It's a legendary title for a reason, though, and is somehow still as compelling now as it ever was. Perhaps even more so; if you're able to handle fast and furious first-person universe-straddling RPGs, surely putting a few building blocks together will be a piece of cake, right?! Well, it turns out it's still quite a challenge, too…
Which of these vintage games tops the lot?
Don't miss our red-hot offers click here for details.
Good things come in threes!
Get Virgin TV, Broadband and Home Phone for as little as €59 a month for 12 months. Out of this world entertainment for a whole lot less!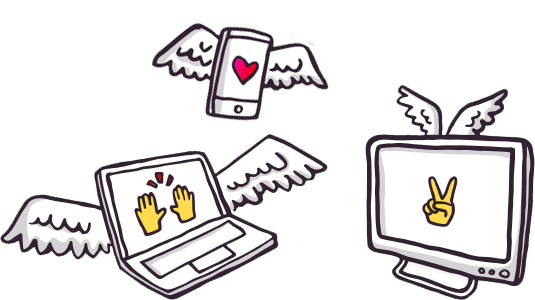 Out of this world entertainment wherever you go!
View TV on your iPad on the couch, on your laptop on your bed or your iPhone in the kitchen when you subscribe to Digital TV and Broadband. All for FREE.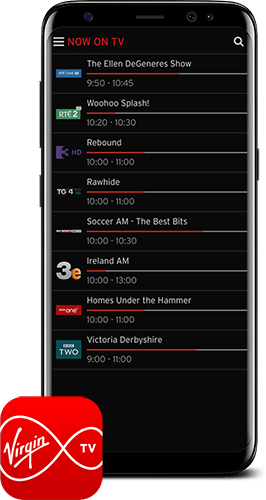 Related entertainment news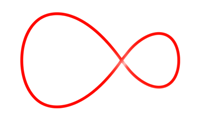 Related entertainment news
Highs, lows and everything in between.
Catch up on all your unmissable TV!
Don't miss a second of the action
find your way to more great movies.