Recommended
Unlimited Virgin Mobile Plan
€25 a month after 12 months.
Tell me more
Unlimited Minutes
Unlimited Texts
Unlimited Data
EU Roaming Included: 23GB
500 Minutes
500 Texts
5GB Data
EU Roaming Included: 5GB
Check out our charges for calls, texts and data that are NOT included in your plan. Fair is fair, so a fair usage policy applies to our Unlimited Plan. Any usage over 80GB will result in limited speeds. Price plans and offer are available to Virgin Media broadband or TV customers. A 30 day rolling contract applies.

Place your order through our safe and secure checkout.

Get an email and text with delivery details - and ways to change them.
(If you placed your order before 8pm you'll be offered next day delivery)

Sit back and let our courier come to you at the scheduled time and place.

If you love your mobile number, switch it to your new SIM in 3 easy online steps.
UK Calling Add-On
500 international minutes a month to The UK

USA, Canada & Europe Calling Add-On
350 international minutes a month to The USA, Canada and 44 EU and other European destinations

Now it's even easier to stay in touch with friends and family in the UK, across Europe or further afield with our International calling add-ons. We have two international Calling Add-Ons for calling mobiles and landlines :
Here are some important things you need to know:
You can make international calls on your Virgin Mobile from Ireland to landlines and mobiles in the destinations included in the add-on
The add-ons are recurring, and will be charged monthly to your bill.
Any unused minutes will not carry over to the next month.
If you buy the add-on when signing up to Virgin Mobile, the add-on will be active from when your subscription is active.
If you're an existing customer and subscribe to one of these international calling add-ons, it will become active on your next billing cycle date
We'll notify you to make sure you don't go over your allowance. So when 80% of your add-on allowance is used, you'll receive a warning by text message, and again once 100% of your add-on allowance is reached.
Say hello to a new way to do mobile.
With Virgin Mobile, our plans are fully transparent and don't include any unwanted surprises.
Your phone will never be locked to our network
We aim to make life easier for our customers, not lock them in. So while other networks sell phones that are locked to a network, Virgin Mobile phones are 'open variant', meaning they are not tied to our network.



We'll let you upgrade your phone whenever you want
Your phone is on a separate contract to your minutes, texts and data. You can pay off the outstanding phone balance whenever you choose. So once the phone is paid off in full, you can upgrade to a new model, whenever you fancy. You just need an active Virgin Mobile plan to buy a Virgin Media phone.
We'll make it clear when your phone is paid off
We split the cost of the plan and the phone on your bill. This means if you buy a phone from us on a 12 month contract, by month 13 the phone is paid off. The cost of your phone will then drop off the bill and all you pay for is the plan. Happy days!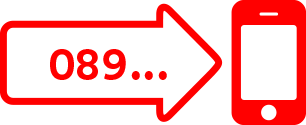 Switching is super easy
Switching is super easy - and you can even bring your current mobile number with you! Just order your SIM today, and once you receive it you can register or sign in to your My Virgin Media account to move your number to your new Virgin Mobile SIM. With just a few simple steps we'll have you switched over in a matter of minutes!

We've got you covered
Virgin Mobile uses Three's network. Which means we get access to one of the biggest networks in Ireland and can deliver 99.7% population coverage for voice calls, plus 99.7% coverage for 3G data services and 99.1% for 4G data services.
Offer: Virgin Mobile Unlimited for €10 a month for 12 months. €25 a month after offer. Offer closes 27/12/2022.

Sim Only Plans: Contract can be cancelled at any time by providing 30 days' notice. Up to four mobile subscriptions per account. Maximum of one promotion per mobile number. Our plans include landline, mobile and non-geographic calls, texts and data within the Republic of Ireland. EU Roaming is also included. All of the inclusive minutes, texts and data in our 5GB plans can be used both within ROI and EU. All out of bundle national, international, premium, non-geographic and non-EU Roaming calls and texts will be charged at our standard rates. Click here for full terms and conditions.
Fair Usage Policy on unlimited plans: Our unlimited plans have a monthly allowance of 10,000 minutes and 10,000 SMS within ROI and EU. Unlimited Data in the ROI applies subject to the terms set out in our Acceptable Usage Policy which can be found here. 23GB data can be used per month when roaming in the EU after which surcharges will apply. Details of rates can be found here.
Phone: If you purchase a mobile phone from Virgin Media, you must have an active Virgin Mobile plan for each phone. If you are an existing Virgin Mobile customer you may add a phone to your existing plan, the cost of your phone is on top of the price of your plan. Existing phone customers may upgrade their phone anytime once the balance of the existing phone has been paid off. Only one mobile phone purchase per transaction to a maximum of 4 per account. Full terms can be found here
Red Friday/ Christmas Free Gifts Offers: Purchase a Samsung Galaxy S22 or Apple iPhone 13 128GB between 10/11/22 and 27/12/22, and you will receive a free JBL Flip Essential 2 (RRP €99.99). All Free Gifts are subject to availability, for limited period only and are provided at time of purchase with your delivery or on collection. All offers are subject to application check, availability, and contract. T&Cs apply. All offers correct as of 10/11/2022
Samsung Electronics (UK) Limited. UK, Channel Islands, Isle of Man and Republic of Ireland residents aged 18+ or a business registered within the same. Participants who purchase Promotion Products between 01.12.22 – 20.12.22 from Participating Retailers are eligible to claim a cashback reward paid via bank transfer. Claims must be submitted within sixty (60) days from the date of purchase, the date of purchase counts as day 1. Claims must only be made by the end user customer. Maximum 4 claims per household and 50 per registered business during the Promotion Period). See here to claim and for full T&Cs

Samsung Electronics (UK) Limited. UK, Isle of Man, Channel Islands or Republic of Ireland residents (18+) only or registered companies in the same.  Purchase a Galaxy Fold4 (promotion product) from a participating retailer between 10/08/2022 – 31/12/2022 and claim a Samsung Note pack by redemption. No cash alternative. Participants must visit https://samsungpromotions.claims/2022-note-pack upload proof of purchase and provide all other required information (Claim).. Claim period closes on 01/03/2023. Maximum 1 Claim per Promotion Product purchased (maximum 4 Claims per household) and a maximum of 250 Claims per company participant. See https://samsungpromotions.claims/2022-note-pack for full Promotion terms.
Click here for Samsung Galaxy Z Flip 4 trade in terms.
Click here for Samsung Galaxy Z Fold 4 trade in terms.
All offers are subject to application check, availability and contract. T&C's apply. All offers correct at 10/11/2022.