Find out how to keep using your mobile when you leave the country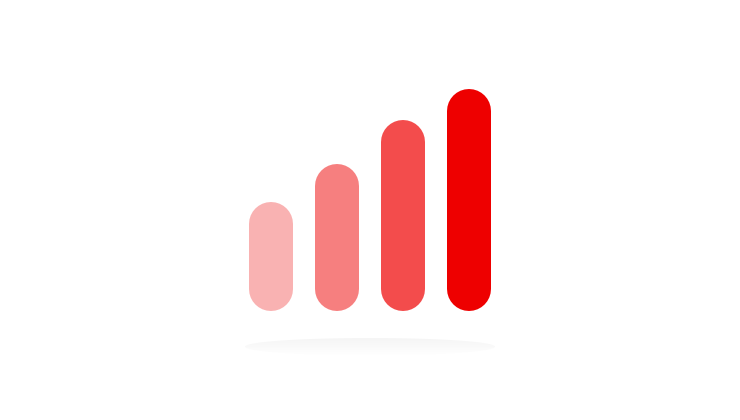 Frequently asked questions
Can you roam abroad with your Virgin Mobile plan?
Yes. You can use your phone wherever you are in the world. But remember, roaming rates will apply while roaming outside of the EU.
Inside the EU you can use your Virgin Mobile allowance, subject to a fair usage policy, without any extra charge.
You don't need to activate roaming on your Virgin Mobile Plan, but you may need to activate data roaming on your phone settings to access the mobile internet while abroad. See our phone guides and Roaming pages for more on this topic.
How much does it cost to use your mobile phone outside of the EU?
How can you check your voicemail when you're abroad?
If you need to check your voicemail when you're abroad, dial 171, or dial directly into your voice mailbox by adding a 5 after your prefix.
For example, if your number was 089 6123456, you need to dial 0895 6123456. This will dial directly into your voice mailbox.
You'll be asked to enter your voicemail PIN. If you haven't set up a PIN yet, you can do this by calling 171 from your mobile and selecting option 3 from the main menu.
Good to know: if you listen to your voicemail while abroad, you'll incur roaming charges. If you'd prefer not to get voicemails when you're away, you can turn off your voicemail by calling 171 and following the prompts.
What can you do if you have no mobile network connection abroad?
Different devices require different steps, so we've created a Phone Guides page where you can look up specific instructions. Just follow the link, choose your model, follow the prompts, and you'll be good to go. If this fails, you may need to change some settings on the Virgin Media (SIM Toolkit) app on your phone.
Follow these steps:
Find the Virgin Media app (this might be called the 'SIM Toolkit App' if you have a android phone). The app icon will appear as a picture of a SIM card with a settings icon. You do not need to install the app as it is automatically installed on the Virgin Mobile SIM card).
Click the app and when it opens, click: Roaming
Click: Manual
Now click: International
Allow a moment for the phone to search and connect to the roaming network.
Your phone will now be connected to the roaming network and you can start calling, texting and using mobile data.
How can you control your data costs when going abroad?
We will send you two text messages warning of your data usage. The first when you have reached 80% of your limit, and a second when you have used the full €50 (ex VAT) worth of data abroad (outside of the EU).
The most effective way of controlling data costs is by switching off data on your phone, but you can also set a data cap in your phone settings. Different mobile phones have different ways to do this - take a look at our Phone Guides if you need help.
Here are some other ways to keep your mobile costs down when you're abroad:
Make (WiFi) connections
The best way to save data is to make sure you're using WiFi hotspots. Most hotels offer WiFi networks to their guests at no extra cost (check with your hotel). The same is true with many coffee shops and restaurants.
Put watching videos or streaming music on hold
Streaming videos or music will consume lots of data.
Make sure that you're on a WiFi network if you want to watch videos or stream music on your phone.
Or download your playlists/movies before you go!
Turn off automatic App updates
Automatic App updates can burn data fast, so it's best to wait until you are on a WiFi network before performing an update. You can change this in the settings of your App or Play store.
Is there a data roaming limit applied to your My Virgin Mobile account? Will you be charged if you go over it?
Yes, there is a data roaming limit of €50 (ex VAT), which is automatically applied to your Virgin Mobile account. If you go over this limit when roaming, your data roaming will stop working.
We'll be happy to change this limit for you however. Call us on freephone 1908, or you can call our international contact number: 0035312458000, if you're abroad on and we'll make the change for you instantly.
Will your mobile service work in all countries?
Our mobile call rates PDF has a list of all the countries where Virgin Mobile works – and the charges for them.

Can you view your roaming usage and charges while abroad?
Yes, you can view your roaming usage and charges in your My Virgin Media account. You will need to:
Sign in to My Virgin Media
In the My Virgin Media Overview page scroll down to the Mobile Usage section on the left hand side
For more details click on View subscription status and settings
Here you'll see a summary of your remaining calls, texts and data for use at home and in the EU.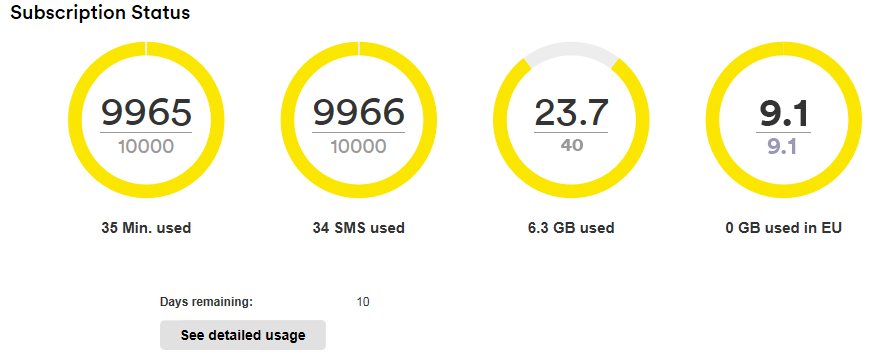 For more details on your usage, click on: See detailed usage button under the summary where you can view your individual calls, SMS and data usage.