Wait a minute, what's this? Wave goodbye to those billing worries. See the breakdown of your bill right here and the reason for any extra costs. Explain my bill.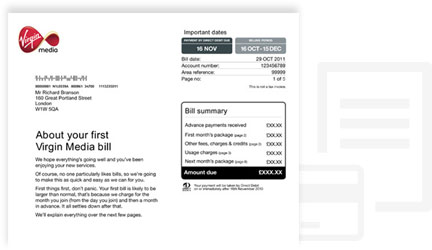 Here's what your first bill should look like. Click on the tabs below to find out more about the different sections of your bill.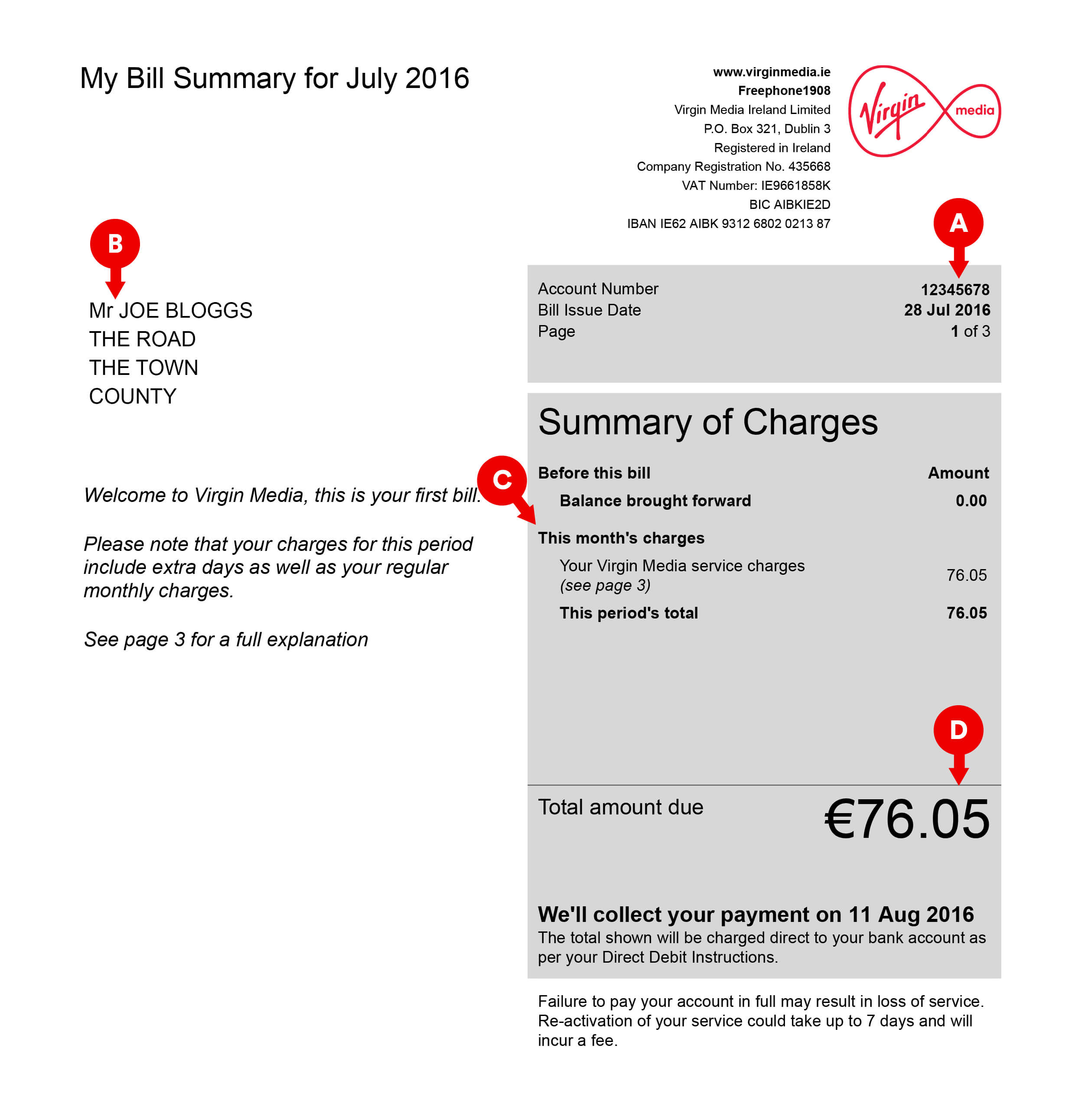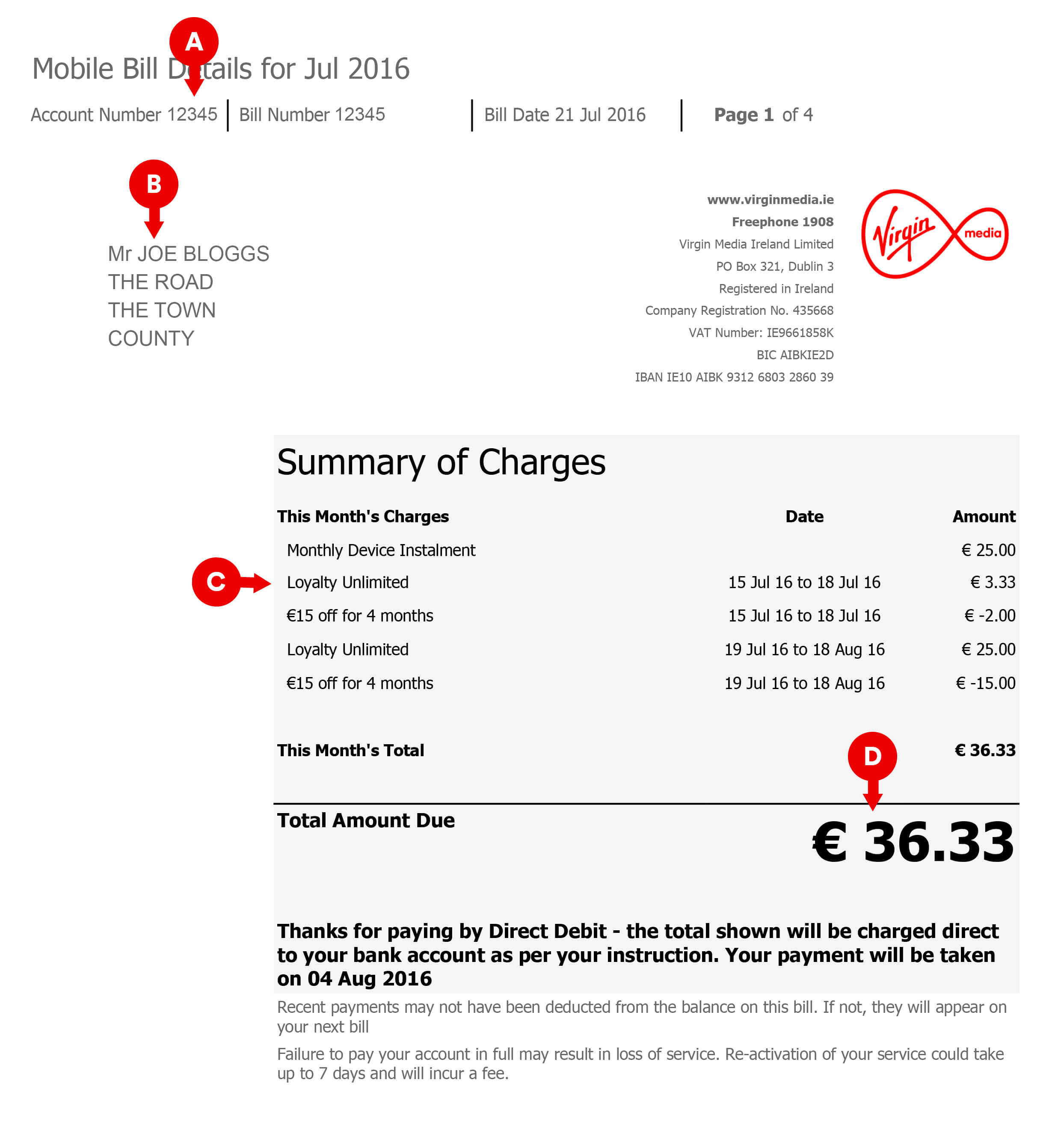 Make the most of your Virgin Media Experience
Enjoy instant access to your bill online, anytime.
Easily see when payment has been processed
Film buff? Keep track of your movie rental spend
Hate surprises on your bill? Keep up to date with My Virgin Media..
For more answers to your frequently asked questions…