What To Expect From The New Judges On The X Factor
Autumn means falling leaves, lower temperatures, school restarting…oh, and THE X FACTOR!!
Yes, the annual talent extravaganza is set to shoot right back onto our screens next week, with Virgin Media One (Virgin TV 103) as the spot to catch every triumph, tear and terrible audition! And while the charming Dermot O'Leary will be back once more, along with contestants good, bad and in-between, there's one area where everything has changed – the judges' desk.
Who are the new faces running the rule over the hopefuls – and what can we expect from them? Well, we've taken a stab at what we might see in the weeks and months ahead…
ROBBIE WILLIAMS
Yes, one of the most charismatic men in music will be taking his place on the panel – and there'll be thousands of prospective stars looking to entertain him! Having been a member of a massive boyband, and then gone on to become one of the world's biggest solo stars, he should certainly know what he's talking about. He's also a notoriously cheeky chappy, so we're expecting some risqué jokes and silly hi-jinks – but then there's every chance that he'll be on his best behaviour. Why? Well, because alongside him will be…
AYDA FIELD
Yep, IT'S ROBBIE'S WIFE! The show's makers are clearly putting their hopes in the fact that there won't be any domestics during filming – and given how heated the arguments between the judges can get, that's a brave move! She's flexed her comedic muscle in plenty of shows – her turn in Fresh Meat was hi-la-rio-us – so we know she has a wicked sense of humour, and the fact that she married Robbie Williams suggests she probably has some musical taste too!
LOUIS TOMLINSON
A man named Louis judging The X Factor; it sounds familiar, right?! But we reckon the former 1D singer will take things in a very different direction than our Mr Walsh did! As a product of the show himself – eight years ago, in case you wanted us to make you feel old right now! – he knows what the contestants will be going through, and his decidedly dancey solo output suggests he's more about the beats than the ballads these days!
SIMON COWELL
Oh come on; you didn't think contestants were going to have it that easy, did you?! Yeah, while the other three chairs might be filled by newcomers, the final chair will seat the man who's crushed more dreams than just about any other TV talent show judge. Lots of people think he's softened a little over the years (though we probably wouldn't say that to his face!), but even then he's one of the fiercest critics you could ever set eyes on from the stage. No pressure then!
Take red-hot entertainment everywhere you go with the Virgin TV Anywhere app – click here to find out more.
Out of this world entertainment wherever you go!
View TV on your iPad on the couch, on your laptop on your bed or your iPhone in the kitchen when you subscribe to Digital TV and Broadband. All for FREE.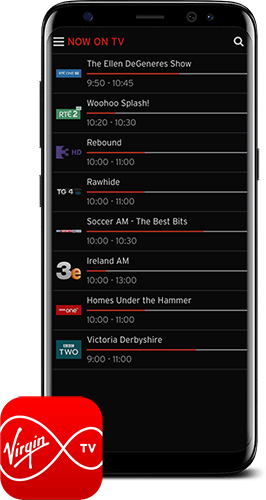 Related entertainment news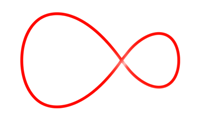 Related entertainment news
Highs, lows and everything in between.
Catch up on all your unmissable TV!
Don't miss a second of the action
find your way to more great movies.