What To Watch On TV This Week
We might be moving towards the end of summer (there's plenty left though, don't worry!), but the action on screen is getting ever hotter.
From brand spanking new comedy and drama series, to the early exchanges of the Premier League and the return of the king of cartoons, there's loads of brilliant stuff on the box. We've whittled down the list to a fabulous five you really can't miss…
BURDEN OF TRUTH
Tuesday @ 9pm, Universal, Virgin TV 123
A legal drama with lashings of medical mystery makes its debut, with Kristen Kreuk front and centre as a corporate lawyer who discovers she might be on the wrong side of the argument. Bringing high-stakes bickering to a small-town setting proves a winning move, and an impressive collection of performances helps tell a story that's layered, detailed and altogether intriguing. Expertly paced, it's bound to have viewers on tenterhooks for the coming months…
DISENCHANTMENT
Available from Friday on Netflix, Virgin TV 999
When Matt Groening makes a show, it's time to pay attention; the creator of The Simpsons and Futurama is, quite simply, the ayatollah of animation. It's with high expectations, then, that his latest cartoon kicks off this week – and the beautifully bonkers fantasy show definitely delivers! Bean is the sort of flawed heroine we can all get behind, while the variety of weird and wild worlds the show traverses suggests another long-running hit might well be in the offing!
STAR WARS: THE LAST JEDI
Friday @ 8pm, Sky Cinema Premiere, Virgin TV 301
Fancy a movie night? Well, if you want to do it right, the latest chapter in cinema's most epic series seems like the obvious choice! With our new cast of characters like Rey, Fin and the villainous Kylo Ren joined by even newer faces – and some altogether old ones too! – in a visually stunning, action-packed extravaganza, it's big-screen bombast at its very best; grab the popcorn and get stuck in!
HANG UPS
Wednesday @ 10pm, Channel 4, Virgin TV 111
Lisa Kudrow made the US version of Web Therapy an excellent watch; this British version, however, is on another level entirely. Starring Stephen Mangan and a sterling cast of recurring characters, it's inventive, intriguing and incredibly funny; most of the scenes are improvised, and we simply can't explain quite how good they are! Channel 4 have had a knack for comedies that change the game – Peep Show being the most obvious example – and they've landed another whopper right here!
Make sure your red-hot entertainment goes wherever you do with the Virgin TV Anywhere app – click here to find out more.
Out of this world entertainment wherever you go!
View TV on your iPad on the couch, on your laptop on your bed or your iPhone in the kitchen when you subscribe to Digital TV and Broadband. All for FREE.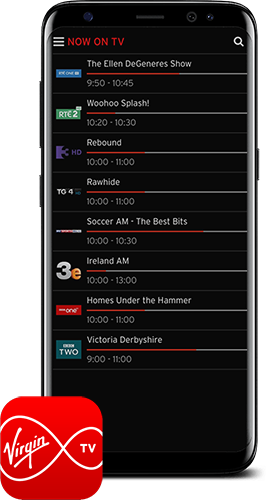 Related entertainment news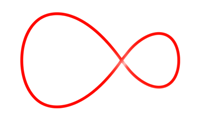 Related entertainment news
Highs, lows and everything in between.
Catch up on all your unmissable TV!
Don't miss a second of the action
find your way to more great movies.