Top Podcasts for your mobile
Whether you're commuting, trudging on the treadmill, or merely curled up on the couch, there's nothing like a podcast to keep you entertained. But, with so many choices, it's hard to know which to listen to first!
Grab your mobile and get subscribing - here are our top picks...
▶ MOVIES – We Hate Movies
Every week, these guys suffer for their art, revisiting a flick that would be better left unwatched! It's hilarious and is sure to strike a chord with anyone who indulges a guilty pleasure from time to time (cheesy movies are your thing right?!) – just don't take it personally if they rag on one of your faves!
▶ MUSIC – Song Exploder
Music fans, get on this! A different artist hits the mic each week to discuss, dissect and deconstruct one of their hits. And the guestlist so far, has been PHENOMENAL! The National, U2, Iggy Pop and Bjork have all joined Hrishikesh Hirway for incredible episodes. We can't wait to see who's next! Time to tune in.
▶ INTERVIEW – Personality Bingo
Part of the Headstuff Podcast Network, this interview-with a- difference podcast series, hosted by Tom Moran uses a bingo machine to dictate the numbered questions slung at his unsuspecting guests, with similarly unpredictable conversation ensuing… Sound like your cup of tea?
▶ NATURE – Blue Planet II
If you were fascinated by the TV series, then this podcast is for you! Hosts Emily and Becky delve deeper (geddit?!) into the wonderful under-water world – and don't worry, he may not present the podcast himself, but David Attenborough's soothing voice features heaps throughout!
▶ COMEDY – All Fantasy Everything
Sports fans have been picking their dream teams for years but Ian Karmel has now brought it to, well, everything! So, from casting a heist movie or assembling soft rock classics to, er, picking the best people ever named Mike, it's a smashing idea that shines even brighter thanks to its whip-sharp guests.
▶ SPORTS – Second Captains
The jewels in the Irish sporting crown have come a long way from their early days on radio. Now delivering a new episode daily on their own podcast service – and even occasionally delving into politics, entertainment and more – their place in the national conversation is more secure than ever before!
▶ TRUE CRIME – My Favourite Murderer
I doubt you ever thought anyone had a fave murder, but hosts, Georgia and Karen – two lifelong true crime fans – have HEAPS! In each episode, they talk about one murder each and hear hometown crime stories from fellow murderinos. Plus, they've two live shows planned in Vicar St, Dublin on May 7th & 8th!
▶ HISTORY – A History of the world in 100 objects
This clever podcast by BBC Radio picks an object each episode and focusses on how it impacted history. Sound like a history lesson you'd like to take? We thought so! All 100 episodes are ready and waiting for you right now!
Good things come in threes!
Get Virgin TV, Broadband and Home Phone for as little as €59 a month for 12 months. Out of this world entertainment for a whole lot less!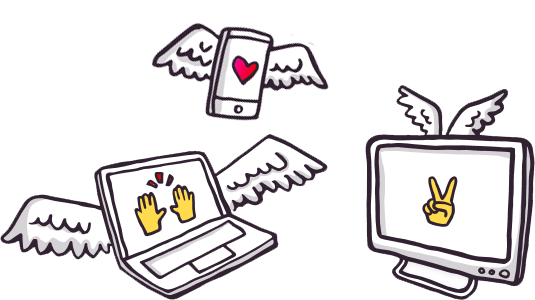 Out of this world entertainment wherever you go!
View TV on your iPad on the couch, on your laptop on your bed or your iPhone in the kitchen when you subscribe to Digital TV and Broadband. All for FREE.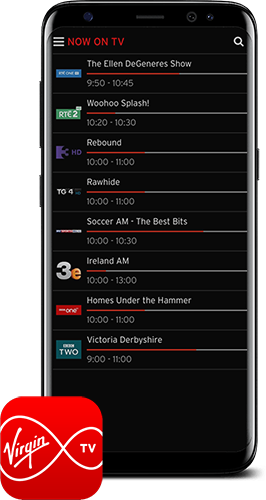 Related entertainment news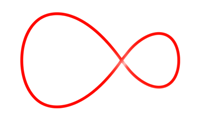 Related entertainment news
Highs, lows and everything in between.
Catch up on all your unmissable TV!
Don't miss a second of the action
find your way to more great movies.