Back To Reality: Our Top 5 Reality TV Moments of All Time
With Celebrity Big Brother delivering an enthralling fix right now (Catch it now on 3e) – and everything from The X Factor and I'm A Celebrity… to an Irish reboot of Blind Date ready to hit our screens over the coming months – it's a pretty good time to be a reality TV fan. Seriously, we had only just recovered from Love Island!
And while we've enjoyed years of dramatic confrontations, inspirational occasions, emotional breakdowns and a lot more besides, there are a handful that stick out in our mind. So, without further ado, we present the fabulous five to top our list; the best reality moments of all time…
"MY NAME IS SUSAN BOYLE"
When the 47-year-old Scot ambled on stage during the third series of Britain's Got Talent, there were snide comments and unimpressed giggles – but what followed was one of the most iconic TV moments in recent memory, and a performance that launched a global superstar. She's since clocked up lengthy world tours, strutted her stuff for The Pope and Queen Elizabeth II, and sold well over 20 million albums – and it all began with this audition. Simon's face still cracks us up!
NASTY NICK BRINGS BIG BROTHER MAINSTREAM
Was this the single most wild event in the BB house through the years? Not a chance. But it's undeniable that the duplicitous dealings of the villainous former broker, who attempted to influence contestants' votes by passing notes about, played a huge role in helping the show become the behemoth we now know and love. Producers eventually kicked him out after his scheme had been rumbled by fellow housemates, but he'd already got the world talking; television would never be the same again…
TYRA BANKS LOSES IT
The scene that launched a thousand memes, as the inventor of 'smize' turned positively terrifying. When stumbling over words on a teleprompter and sealing her exit from the fourth cycle of America's Next Top Model, poor Tiffany Richardson couldn't have seen this coming, as the host and mentor – who had previously been a gentle and supportive presence – simply flipped. Tyra insisted it was tough love; for anyone watching, it just looked tough!
WHO YOU GONNA CALL? ER, JEDWARD?!
Never the shy and retiring types, the hyperactive twins from Lucan turned it up to 11 on a Halloween episode of The X Factor, turning in one of the most memorable efforts in the show's history. The wacky showing actually paid off, with Simon Cowell voting to keep them on the show after they finished in the bottom two; less successful was a performance of the same track a year later, when a typically energetic routine saw Edward tear ligaments in his knee – ouch!
"WHAT DATE OF BIRTH DID I SAY NOW?"
Oh, Nadine. Given the success she later enjoyed, some of you might have forgotten that the bould Ms. Coyle's career could have been over before it began – when she lied about her age on the Irish series of Popstars. 6ix were almost left one short until Sarah Keating was drafted in; their debut single was one of the bestselling songs in Irish history, but their success was short lived. Nadine, meanwhile, became part of the pop juggernaut that was Girls Aloud, so it's fair to say she probably had the last laugh here!
Out of this world entertainment wherever you go!
View TV on your iPad on the couch, on your laptop on your bed or your iPhone in the kitchen when you subscribe to Digital TV and Broadband. All for FREE.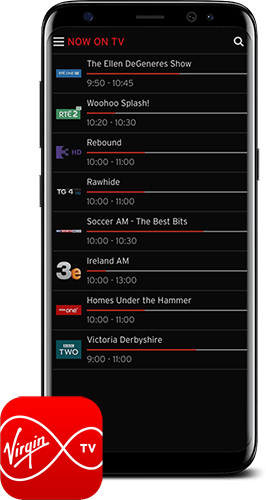 Related entertainment news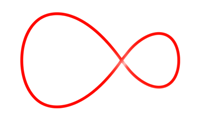 Related entertainment news
Highs, lows and everything in between.
Catch up on all your unmissable TV!
Don't miss a second of the action
find your way to more great movies.