When Irish Eyes Are Smiling – Which Homegrown Comedy Gets Your Vote?
We've always had something of a reputation when it comes to humour – but of late there's been even more reason to tout Ireland as a laughter factory! But if nobody can argue with our position as a sitcom superpower, there's a pretty fiery debate to be had over which one reigns supreme. So, we're looking for your say – of the cracking Irish comedies to emerge of late, which one tops the lot? Vote below for your favourite… DERRY GIRLS Available now on All4 Lisa McGee's creation took all of about three minutes to win just about everybody over – not least Channel 4, who'd ordered another batch of episodes before the first series had even finished. Everything from the setting – Northern Ireland during The Troubles – to the quirky vernacular and razor-sharp gags felt fresh and exciting, with breakout performances contributed by almost every member of the cast. The success might have come out of nowhere, but it's safe to say it's not headed away anytime soon!
CAN'T COPE, WON'T COPE Available now on Netflix, Virgin TV 999 Nights in Copper Face Jacks, days trying to hold it together at the desk in work – sound familiar?! Yes, one of the greatest strengths of this show is that we've nearly all been there; indeed, when you note the level of (occasionally cringeworthy) detail it comes as little surprise that writer Stefanie Preissner was drawing on her own experiences when creating it! A fantastic turn from Seana Kerslake, perhaps better known as a dramatic actress, is front-and-centre in a series that captures the balance of the thrilling and the mundane that we can all relate to...
THE YOUNG OFFENDERS Thursdays at 9.30pm, RTÉ2 Having made their big-screen bow a few years ago – and becoming one of Ireland's biggest movie successes of all-time in the process – the inimitable Conor and Jock arrived back on our screens as lovable, gormless and mischievous as ever. With accents as broad as the river Lee and an ability to land themselves in trouble at the drop of a hat, they could easily be an awful pair, but there's something about them that we can't help but fall for. Peter Foote's script, too, finds the perfect sweetspot between heartfelt and hilarious.
CATASTROPHE Available now on All4 Before she was penning massive HBO hits starring Sarah Jessica Parker, our own Sharon Horgan was winning acclaim for this superb slice of sitcom excellence. Starring alongside Rob Delaney, it's a transatlantic rom-com with a difference, as an unexpected pregnancy throws the pair into a tumultuous relationship. It's priceless, of course, but also imbued with relentless realism that keeps you glued from start to finish – it's little wonder her career took off in the manner it did!
Out of this world entertainment wherever you go!
View TV on your iPad on the couch, on your laptop on your bed or your iPhone in the kitchen when you subscribe to Digital TV and Broadband. All for FREE.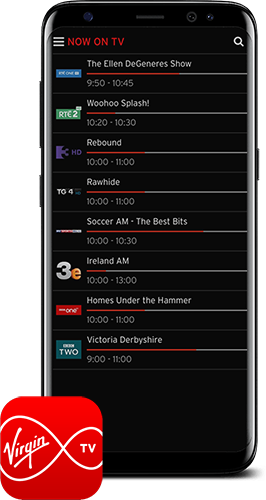 Related entertainment news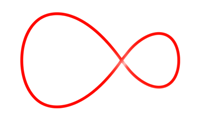 Related entertainment news
Highs, lows and everything in between.
Catch up on all your unmissable TV!
Don't miss a second of the action
find your way to more great movies.