Why South Park Never Gets Old
For more than 20 years, South Park has been a standard bearer for adult comedy – and somehow, it's even better now than when it began. Don't believe us? Well, Seasons 16, 17 and 18 are all available right now on Virgin Box Sets – check 'em out and see for yourself! For those who've been away from Colorado for a few years, though, you might want to know what's changed – or maybe what's stayed exactly the same! Well, we've put together a little rough guide to explain why returning to our favourite little town has never been as much fun!
BOYS WILL BE BOYS
Even if they make you tut disapprovingly every so often, there's no denying that Kyle, Stan, Cartman and Kenny are the most enduringly enjoyable gang on telly. And while there's probably been a temptation to have them grow up – South Park: The College Years, anyone?! – they steadfastly remain precocious youngsters, meaning their unique balance of innocence and offence is still as potent as it was when we first met them.
SPEED KILLS
Unlike the majority of shows that are made months in advance of broadcast, each episode of South Park is written in the week before it airs. That lends the show an unparalleled ability to reference real-world goings-on, from minor pop-culture gags to full-episode stories reflecting news events. That's particularly handy right now, because… LET'S GET POLITICAL Though never afraid to skewer politicians and the like, South Park most definitely found its voice as the years went on. These days, it's not just late-night hosts that have the most powerful people around shaking in their boots; there's every chance that if someone's made the news for the wrong reasons, they'll end up getting mercilessly mocked in cartoon form too!
LESSONS TO LEARN
While it's not going to land on the Leaving Cert syllabus anytime soon (or at least we wouldn't expect so!), creators Matt Stone and Trey Parker have always maintained that the show can teach viewers while making them laugh. And, when looking at how it tackles everything from the internet age and populist politics to what it's like for children to grow up in the new millennium, there's lots that both adults and kids can take away. Granted, these points are usually made in madcap ways, but that only adds to the effect!
A CAST OF THOUSANDS
Everybody remembers Chef – he even topped the music charts! – and the unforgettable Mr. Hankey. But even the most dedicated fan of the show has likely forgotten a handful of characters on the way, because we're not kidding when we say there's been A LOT! Whether it's recurring appearances from the town's citizens, one-off turns to help push a plot along, or even a famous face that's lampooned after a particular public gaffe, the show is always able to stay fresh and exciting – and doing that some two decades on is no mean feat!
Wherever you go, take your red-hot entertainment with you thanks to the Virgin TV Anywhere app – click here to find out more.
Good things come in threes!
Get Virgin TV, Broadband and Home Phone for as little as €59 a month for 12 months. Out of this world entertainment for a whole lot less!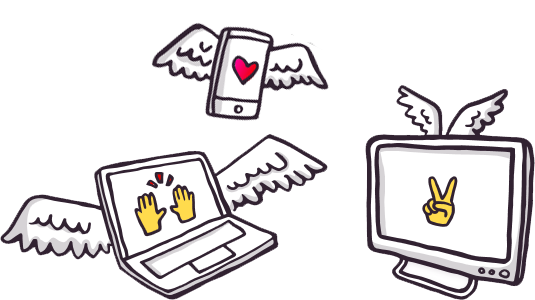 Related entertainment news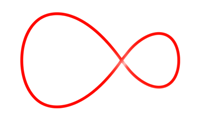 Related entertainment news
Highs, lows and everything in between.
Catch up on all your unmissable TV!
Don't miss a second of the action
find your way to more great movies.