Six Smashing Stand-Up Specials To See This Week
Maybe you need to counteract a case of the Monday blues; perhaps your perfect way to cap off the week is to settle down on a Friday and laugh yourself to sleep; or maybe it's just another way to pass a Tuesday! Whichever is the case, everyone can do with a giggle every once in a while!

There's plenty to tickle your funnybone on the box right now – in fact, we've picked out six of our very favourite stand-up specials for you to check out this week. Just keep a needle and thread handy for when your sides have split…
CHRIS ROCK
Tambourine, available now on Netflix, Virgin TV 999
He's widely credited with altering the landscape of stand-up, and finally, after more than a decade away from the stage (no, we're not sure what he was up to either, haha!), Chris Rock is back doing what he does best. With a little more self-reflection than the old days – but loads of the same energy, cultural insight and pointed political humour – his return was a reminder that while he might have stepped away from the throne, he's still got quite a claim as the king of comedy.
JOSIE LONG
Soho Theatre Live, available now exclusively on Virgin Box Sets
Blissfully bizarre and overwhelmingly optimistic, this set on romance, heartbreak and family – with some silliness for good measure – brought the house down during its Edinburgh run, so you'd best believe this exclusive film is worth the watch! She used to be known as the queen of quirk, but there's a real personal side to Long on show here – even if she is capable of dialling up the weird like few others when the mood takes her!
RICKY GERVAIS
Animals, available now on All4
While his sterling sitcoms, some ultra-funny film work, and a habit of provoking half of Hollywood at the Golden Globes are all important parts of Gervais' career, his stand-up is often overlooked, which is a shame. His last show, Humanity, is worth watching on Netflix because it's a hoot, but we love going back to his 2003 special – because it's the first stand-up show he ever wrote. It's good enough to blow tons of established superstars away; proof positive that the guy is a comic genius!
ALEX EDELMAN
Comedy Central at the Comedy Store, Wednesday @ 10pm, Comedy Central, Virgin TV XXX
The Bostonian has a reputation for close-to-the-bone comedy – it's not for the faint of heart! If you take the plunge, however, you'll be treated to a fantastic new voice who combines the trivial details of millennial life and the biggest issues in modern society in gut-busting fashion. His shelves are already creaking under the weight of the awards he's collected in recent years, and while he's not exactly a secret anymore, he's on his way to becoming a giant of the game – so get on board early!
CHRIS RAMSEY
Chris Ramsey's Stand Up Central, available now on Comedy Central Catch Up
The cheeky Tynesider's full first series is now available On Demand, where the main man turns the stage over to a staggering collection of jokesters. From veterans like Al Murray to up-and-comers such as Rose Matafeo, there's tremendous variety on show; in fact, the only constant is that whoever's in the spotlight is sure to bring the funnies!
HANNAH GADSBY
Nannete, available now on Netflix, Virgin TV 999
Fair warning: if a light-hearted chuckle is all you're looking for, move right along. The Australian comic's show is more hard-hitting social commentary than laugh-a-minute whimsy. In fact, the main selling point is when she intentionally stops being funny. It's been praised as a truly groundbreaking piece of work – one that may well change how you see the art form in the future…
Out of this world entertainment wherever you go!
View TV on your iPad on the couch, on your laptop on your bed or your iPhone in the kitchen when you subscribe to Digital TV and Broadband. All for FREE.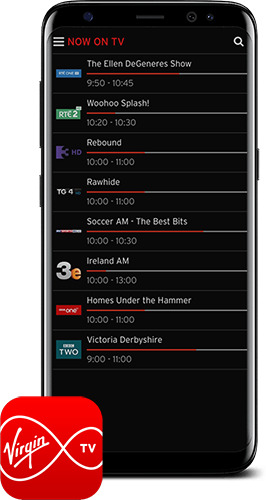 Related entertainment news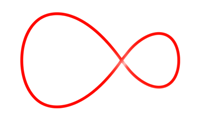 Related entertainment news
Highs, lows and everything in between.
Catch up on all your unmissable TV!
Don't miss a second of the action
find your way to more great movies.