The Magnificent Seven – THE New Netflix Originals You Need To Watch
2018 will see a simply insane amount of new Netflix series and movies landing on the platform – which means spotting the gems amongst them can be that bit trickier! To help you out, we've taken on the role of small-screen sharpshooters and lined up the seven new arrivals that you simply have to check out; fresh offerings that you need to get on pronto!
CHEF'S TABLE: PASTRY
Following the moreish main course of the original – and the scrumptious side of Chef's Table: France – the newest batch turns towards delectable desserts. From cracking cakes to incredible ice-creams, it's a sugar rush of a series – and merely watching on screen won't make you pile on the pounds, thankfully!
FLINT TOWN
The Michigan city became a talking point in American politics because of its water crisis; it turns out that's just the tip of the iceberg. This hard-hitting series embeds itself within the police forces of the city, with the good, bad and undeniably ugly brought into sharp focus – it's documentary making at its most powerful.
SEVEN SECONDS
It doesn't take much more than seven seconds for this show to have you hooked, as a hit-and-run incident that leaves a boy dead kickstarts a story including legal wrangling, racial tension, institutional dysfunction and more. The acting is superb, and the writing sharp – and any show that prompts comparisons to The Wire gets an unreserved thumbs-up from us!
QUEER EYE
A brand new Fab Five usher in a new era for the makeover mega-show – and it's just as addictive as ever! Foodie Antoni, fashion-forward Tan, culture vulture Karamo, design don Bobby and grooming guru Jonathan take eight southerners under their collective wing, spitting out significantly more stylish products in the process!
FIRST TEAM: JUVENTUS
A glimpse behind the scenes at one of European football's most prestigious sides, everything from training and tactics to Gonzalo Higuain's beard care regime is caught on camera in this highly entertaining show. It's beautifully made and, of course, has plenty of on-field entertainment too – frankly, any opportunity to spend time with Gigi Buffon before he hangs up his gloves should be enjoyed!
COACH SNOOP
We're used to seeing Mr Doggy Dogg delivering rhymes on stage rather than stirring half-time speeches, but his exploits in organising a massive youth football programme is the focus of this series! It's interesting to see the other side to the rapper, but the real stars are the kids involved – their stories are the ones to keep you coming back!
WILD WILD COUNTRY
The extraordinary tale of a religious leader and his followers setting up camp in a remote Oregon community is the centrepiece of this stunning documentary show. It's attractively shot and intelligently told, but the story is so incredibly engrossing that you feel it would be almost impossible to mess it up – this is a genuinely staggering series.
Good things come in threes!
Get Virgin TV, Broadband and Home Phone for as little as €59 a month for 12 months. Out of this world entertainment for a whole lot less!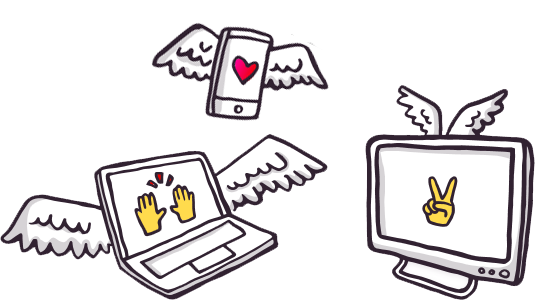 Out of this world entertainment wherever you go!
View TV on your iPad on the couch, on your laptop on your bed or your iPhone in the kitchen when you subscribe to Digital TV and Broadband. All for FREE.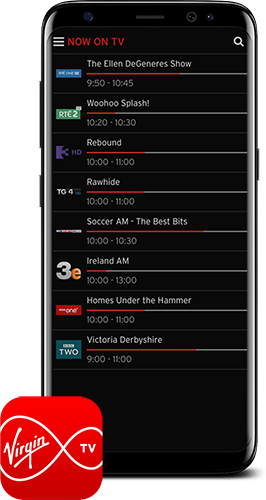 Related entertainment news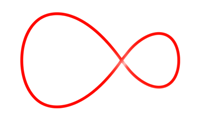 Related entertainment news
Highs, lows and everything in between.
Catch up on all your unmissable TV!
Don't miss a second of the action
find your way to more great movies.