Jerry O'Connell Talks CARTER & More!
You might have already heard about UKTV's brand-spanking new crime drama CARTER ( UKTV, Wednesdays @ 9pm), but if you haven't, we've got everything you need to know and more, right here! We managed to snag an interview with the show's lead star who just so happens to be all-time American fave Jerry O'Connell. You might remember him from the 1996 classic Jerry Maguire, or maybe even his super-cute baby face from the iconic Stand By Me. Either way, this is one show he's not to be missed in. And with this smashing role, we suspect that everyone's falling in love with him all over again.
SPILL THE BEANS
The show centres around Harley Carter, a guys from a small town in Canada. He moves to Hollywood and makes it as an actor playing a detective in a TV show and after nine years, returns to his sleepy hometown. "The best part is that he thinks he can tell all the cops how to solve crimes simply because he's a television detective. And, as someone who's worked for many years on television cop shows, it was just so fun!", laughs Jerry. Which means it no regular procedural drama.
"It's like a classic who-done-it murder show, but making fun of the genre. We're coming up with jokes within the jokes within the jokes. To play a guy on TV who used to play a cop on TV… And man, I'm dizzy just thinking about it!"
SPOT THE DIFFERENCE
When asked to describe the show in just three words, Jerry goes for Hollywood, procedural and goof. And that element of goof that really sets it apart from the rest.
"I'm a biased party but I really do think it stands apart from other because, while it is a crime drama, we're making fun of all of the beats that we as viewers have become so familiar with while watching crime dramas. That said, we realised that there was a real place in all of our hearts where we just want to sit down for an hour and watch a simple murder, see some suspects and then we wanna watch Mariska Hargitay put the cuffs on the bad guy at the end. We're gonna bring that to you, but we're gonna make fun of the fact that you enjoy it so much along the way!"
THE MAIN CULPRIT
Anyone who's seen Jerry play Agent Carter will know that with his charm, wit and goofy attitude, he's the ideal man for the job. And that's not all — he even has heaps of experience having played detective Woody Hoyt in Crossing Jordan.
"Woody Hoyt was a badass detective, always kicking doors down, flashing his badge, getting confessions out of people — all the stuff that we make fun of Carter for doing. And it's probably why I loved this script so much when I first read it. It's pretty weird when you play a cop on TV and you're gonna think I'm out of the loonie bin after I tell you this, but you actually feel like you're a cop. It's crazy. I'm not delusional enough to ever think I'm a cop, but you do sort of walk around with your chest puffed up afterwards!"
KIDS SPOTLIGHT
Although Jerry says he'll allow his girls tune in to watch Carter, he says they'd get bored of it pretty quickly and are much more interested in another role he's been playing — that of Sheldon's older brother in The Big Bang Theory.
"I was introduced to the role because my kids love Young Sheldon. His older brother George is in every episode, but he's never been in the Big Bang Theory. It was super fun to get to play a character for the first time on Big Bang, but also great to have a reference that I could go to with Young Sheldon. Such a special experience, like being a part of TV history!"
"My children thought I did a really good job. I really studied the kid's accent so I got that right. They were really happy with everything. And they were excited because it's a show that they love. It's the first time they really saw anything that I was in and really enjoyed it."
On the go during your favourite show? The Virgin TV Anywhere app means you won't miss a thing; click here to find out more…
Good things come in threes!
Get Virgin TV, Broadband and Home Phone for as little as €59 a month for 12 months. Out of this world entertainment for a whole lot less!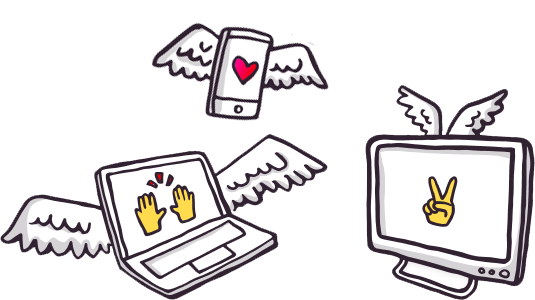 Related entertainment news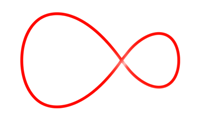 Related entertainment news
Highs, lows and everything in between.
Catch up on all your unmissable TV!
Don't miss a second of the action
find your way to more great movies.