Appointment Viewing – The Five Shows You Can't Miss This Week
Maybe you're planning your summer holidays right now – or perhaps it's the pain of studying for exams instead! Either way, there's every chance that something you should really see might pass you by, and we can't have that! That's why we've earmarked the highlights of the upcoming week's telly, so grab your diary and ensure you make time for this unmissable entertainment…
THE HANDMAID'S TALE
Thursday at 10.35pm, RTÉ2, Virgin TV 102
We're lucky enough to have the second season of the dystopian drama before any other country in Europe – though you could be forgiven for wondering whether it was all that fortunate at all given the heart-wrenching rollercoaster of the past few weeks! Somehow even more intense and pitch-dark than the first instalment, it also sees Elisabeth Moss putting even more distance between herself and the pack in the debate for best performance on TV – she's nothing short of incredible…
WHO WANTS TO BE A MILLIONAIRE
All week at 9pm, TV3, Virgin TV 103
Some 20 years after the quiz-show first captured our collective imagination, a special week of shows celebrates the milestone. Jeremy Clarkson is the unlikely host on this occasion, with contestants even given a lifeline to ask the former Top Gear host for help – how wise a decision would that actually be?! Regardless, we're sure the usual heady mix of tension and trivia will be just as engrossing as it was all those years ago, so put your thinking caps on and show off your knowledge!
EUROVISION SONG CONTEST
Tuesday at 8pm, RTÉ2, Virgin TV 102
There's another semi-final on Thursday – with the main event set for Saturday night – but all Irish eyes will be on Tuesday's opening semi-final, where Ryan O'Shaughnessy will be doing his utmost to seal a spot in the grand finale. Performing his song 'Together', he'll be pitted against 18 other hopefuls, and we'll be crossing fingers, toes and everything else he can make it through to the big one…but let's be honest, we're going to be watching one way or another!
THE RAIN
Season 1 available now on Netflix, Virgin TV 999
They always say that if you can't beat 'em, join 'em, so perhaps that's why Netflix has finally bitten the bullet and commissioned an original straight from the noir powerhouse of Scandinavia. The Danish post-apocalyptic drama is centred around a pair of siblings emerging from a bunker to find a ravaged world, and unfolds at breakneck pace – seriously, don't forget to breathe! There's more than a hint of The Walking Dead about this one; in our books, that's not a bad thing at all…
DESPERATE HOUSEWIVES
All seasons available now on Virgin Box Sets
The women of Wisteria Lane are some of the best company we've had on our screens in decades, so the chance to renew acquaintances with Susan, Lynette, Bree, Gabrielle and Edie is most welcome indeed! Laughs, love, and lashings of sexy scandal are par for the course, and with all eight seasons to dive into, we guarantee it won't take long to get hooked all over again. And if, somehow, you missed it the first time, there's no excuse for not catching it now…
Make sure you catch the best of what's on the box with the TV Anywhere
Good things come in threes!
Get Virgin TV, Broadband and Home Phone for as little as €59 a month for 12 months. Out of this world entertainment for a whole lot less!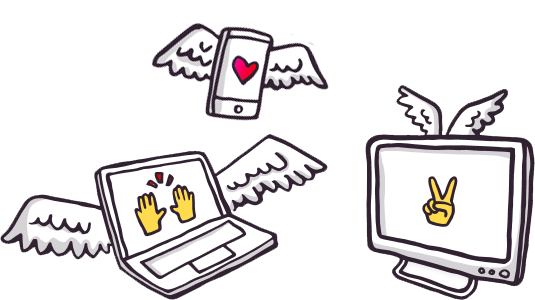 Out of this world entertainment wherever you go!
View TV on your iPad on the couch, on your laptop on your bed or your iPhone in the kitchen when you subscribe to Digital TV and Broadband. All for FREE.

Related entertainment news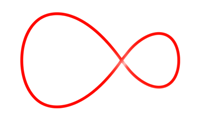 Related entertainment news
Highs, lows and everything in between.
Catch up on all your unmissable TV!
Don't miss a second of the action
find your way to more great movies.