POLL: Who Should Be David Letterman's Next Guest?
Having concluded his marathon run as the master of the late night talk show, we had been wondering when we'd see the return of the hilarious David Letterman. The comedy king has, of course, now resurfaced on Netflix, with the wonderful My Next Guest Needs No Introduction, which has already seen Barack Obama and George Clooney take a seat to wag chins alongside the host with the most.
Forthcoming episodes will see the likes of Nobel Peace Prize winner Malala Yousafzai and hip-hop heavyweight Jay Z pull up a chair – in keeping with the pattern of seriously engaged political guests – but who would you like to see quizzed in the future? We've drawn up a shortlist that we reckon Dave should be inviting on pronto – weigh up the options and vote for your favourite below…
OPRAH WINFREY
Another of TV's most venerated hosts, the iconic talk-show titan has been one of the world's most recognizable figures for decades. Indeed, a recent speech at the Golden Globes suddenly had people wondering if she might be tempted to run for the Presidency in 2020 – and while she's indicated that doesn't hold much appeal, it gives you some idea of the appetite there would be to hear her on stage with Dave!
PRINCE HARRY
We've always had a soft spot for the real-life Prince Charming – and now that he's about to tie the knot with Meghan Markle, we reckon it's high-time to get to know him even better! From his army career and volunteer work to life as a member of the royal family, it's not like topics of conversation would run out; he also seems like he'd be up for a bit of craic, which never hurt anyone!
EMMA WATSON
The artist once best known as Hermione Granger from Harry Potter was never your average Hollywood star – she studied in Brown and Oxford Universities alongside her big-screen projects – and has impressed many as an impassioned advocate of women's rights. We'd love to hear about everything from her career to her campaigning…
BONO
OK, so he's not everyone's cup of tea – and we'll bet that for some readers, that's putting it mildly! There's no denying, however, that the U2 singer is one of the biggest stars on planet rock, and if the criteria is celebrity-with-a-conscience, then the man formerly known as Paul Hewson will take some beating. It's always worth hearing his thoughts on Ireland when talking to our transatlantic cousins too – just in case there's something he wouldn't say to our faces!
ANGELINA JOLIE
Her big-screen resume hardly requires repeating – for a time, she was the highest paid actress in the world. Neither does her status as a focus of public fascination – she was married to Brad Pitt, for goodness sake! But she's also proven herself one of Tinseltown's greatest humanitarians, devoting herself to causes from conservation to education, and becoming an official envoy of the United Nations along the way.
KANYE WEST
A maverick musical genius. One half of perhaps the most prominent celebrity power couple around. Fashion designer; entrepreneur; controversial commentator; all-round firebrand. Whatever you're into, this guy – and whatever you think of him – this guy is nothing if not interesting, so seeing Dave get a chance to pick his brains is something that we'd definitely enjoy seeing.
Who would you most like to see as David Letterman's next guest?
Out of this world entertainment wherever you go!
View TV on your iPad on the couch, on your laptop on your bed or your iPhone in the kitchen when you subscribe to Digital TV and Broadband. All for FREE.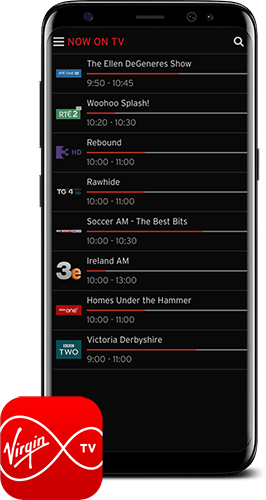 Related entertainment news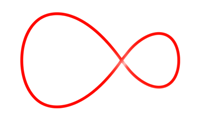 Related entertainment news
Highs, lows and everything in between.
Catch up on all your unmissable TV!
Don't miss a second of the action
find your way to more great movies.