Cracking New Comedies To Beat The January Blues
The tree's been taken down, and the decorations packed away – and don't even mention the end of the Christmas holidays! It's easy to feel a little downbeat now that the festive period has passed – but fear not; we've got you covered. Banish those blues with a super-sized dose of hilarious comedy, and guarantee yourself a side-splitting start to the New Year!
SOHO THEATRE
Available now On Demand via Virgin Box Sets
Transporting you from your couch right to the heart of one of London's comedy hubs, this brand new exclusive series delivers rib-tickling stand-up from some of the funniest figures in the game. Whip-sharp political funnyman Ahir Shah and the award-winning Josie Long are among the luminaries on the line-up – though viewers here won't want to miss the show dedicated to the Queen Of Ireland herself, Panti Bliss.
THE GOOD PLACE
Available now via Netflix
Fantastic in every sense of the word, the groundbreaking comedy finished its first season by tearing up every TV rule book ever written – we won't give too much away, but suffice to say it's a twist any thriller writer would appreciate! The first batch of Season Two was even funnier, and some have argued Ted Danson hasn't been this good since the glory days of Cheers – which, in our book, is about as good a review as anyone could get!
SCRUBS
Available 12th Feb, On Demand via Virgin Box Sets
This hospital-based sitcom certainly knows its way to our funnybones! Mixing surreal daydreams with the drama of the patients and relationships within the walls of Sacred Heart, the journey follows JD, Elliot, Turk, Carla and the gang on their journey from fresh-faced interns to grizzled veterans – without ever letting the levels of comedy flatline!
BOB'S BURGERS
Fridays at 10pm, on Comedy Central from January 12
Slowly but surely, the Belchers have taken their place at the top table of TV comedy families – and their latest run kicks off in idiosyncratic fashion, with illustrations from fans providing the inspiration for the first episode! Elsewhere, though, it's business as usual – or as usual as it gets with this lot! – with competitive babysitting, a Thanksgiving with a difference, and an infatuation with inspirational posters make for another superb season.
Out of this world entertainment wherever you go!
View TV on your iPad on the couch, on your laptop on your bed or your iPhone in the kitchen when you subscribe to Digital TV and Broadband. All for FREE.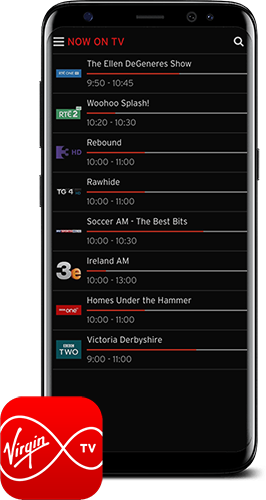 Related entertainment news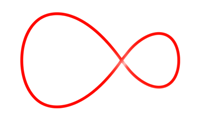 Related entertainment news
Highs, lows and everything in between.
Catch up on all your unmissable TV!
Don't miss a second of the action
find your way to more great movies.