Celebrity Birthdays: Last Week in March
Every now and then, we give a mention to celebrities who are aging (or not aging!) on a particular day.
It gives us a chance to acknowledge the fun work they've done, and to reminisce about their finest hour. Or their least fine hour, whichever is more entertaining.
Here are a few of the key celebrity birthdays in March, and where you can find their films…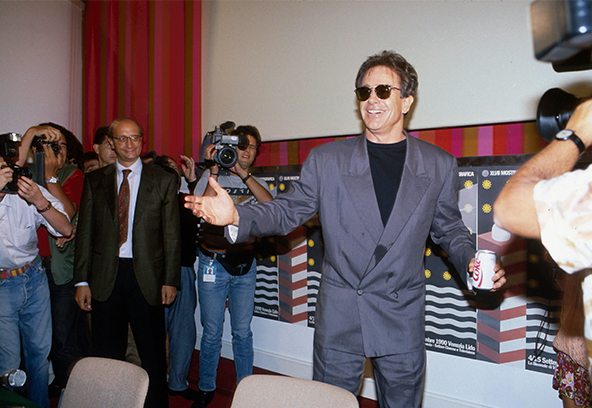 Quentin Tarantino (March 27th, turning 54)
The motor mouth director hit the ground running in the early '90s with Reservoir Dogs and Pulp Fiction, before switching to more subtle fare with Jackie Brown and then the martial arts revenge epic, Kill Bill. More recently, he's dabbled in westerns, with Django Unchained (his biggest hit) and The Hateful Eight. Tarantino won an Oscar for his Pulp Fiction script, and Jennifer Jason Leigh was nominated for Hateful Eight. There's no news on new Tarantino projects at the moment, but he does keep threatening to retire (or "drop the mic" to use his words) soon.
Kill Bill is available on Virgin On Demand. Django Unchained and Jackie Brown are available on Netflix.
Lady Gaga (March 28th, turning 31)
Popstar, actress and – it's fair to say – icon, Lady Gaga turns 31 on March 28th. Though, like her heroes David Bowie and Madonna, it's hard to imagine Gaga celebrating human earthling traditions like birthdays.
An early acting role was a (very brief) appearance on The Sopranos. But of course, she became an instant sensation with the song Poker Face and album The Fame in 2008.
In recent years, she's dabbled in acting again, with award-winning work in American Horror Story. (We love that show.) Her next major acting role will be opposite Bradley Cooper in a remake of A Star is Born.
American Horror Story is available on Netflix.
Ewan McGregor (March 30th, turning 46)
McGregor, of course, became a star with Trainspotting before donning the Jedi robe in the Star Wars prequels, singing in Moulin Rouge and traipsing around the world in a series of TV documentaries, Long Way Round and Long Way Down. He also played a villain in the western Jane Got a Gun, opposite Natalie Portman. Recently seen choosing mid-life in Trainspotting 2, the Scotsman remains one of the busiest actors around, with roles in Disney's Beauty and the Beast remake and TV's Fargo (playing twins!) this year alone.
Jane Got a Gun is available on Netflix, Beauty and the Beast is now in cinemas and Fargo will air on Channel 4 in spring.

Warren Beatty (March 30th, turning 79)
Sadly, this Hollywood icon hit the headlines for the wrong reason last month, when the wrong Best Picture winner was read out at the Oscars. But the eccentric, handsome star has had an incredible career – mixing Hollywood blockbusters with political and arthouse films. He starred in the era-defining Bonnie and Clyde and paranoid 1970s classics like The Parallax View, played a gangster in Bugsy and produced, directed and starred in a string of hits, including Dick Tracy, Reds, Heaven Can Wait and the cult political satire, Bulworth.
The Parallax View is available on Netflix.


Related entertainment news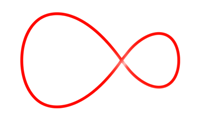 Related entertainment news
Highs, lows and everything in between.
Catch up on all your unmissable TV!
Don't do a Dory… find your way to more great movies.