Seven Strong Screen Sisters To Celebrate International Women's Day
For International Women's Day, we want to doff our hat to the fierce, feisty and fiery females who light up our TV screens. These heroines inspire us every time we see them, so there's no better time to celebrate!
JESSICA JONES, JESSICA JONES
Seasons 1-2 available now on Netflix (Virgin TV 999)
Her ability to lift cars and rip through steel doors show she's certainly strong in the physical sense, but it's her enterprising spirit, indomitable will and independent attitude that impresses us most!
LETTY RAINES, GOOD BEHAVIOR
Season 1-2 available now exclusively on Virgin Box Sets
Would you want your kids turning out like her? Well, perhaps not. But despite her flaws, the ex-con is a loving mother, a ferociously driven operator, and a force to be reckoned with no matter what the situation…
OLIVIA POPE, SCANDAL
Seasons 1-5 available now on Virgin Box Sets
Controlling some of the most powerful decision makers on the planet like puppets on a string, the Washington insider is the definition of a girl boss. The former lawyer is frank, feisty and formidable – how we could do with a few of her in politics right now!
ELEANOR SHELLSTROP, THE GOOD PLACE
Seasons 1-2 available now on Netflix, Virgin TV 999
Her time on Earth may not have been the most successful, but at least she's making up for it in the afterlife! Determined to right her wrongs, she's hard-working, conscientious, and has some serious leadership skills – pretty handy when you consider the motley crew she's been landed with!
MICHELLE MALLON, DERRY GIRLS
The complete first season available now on All4
All of the homegrown heroes from Lisa McGee's hit sitcom could have a spot on this list, but the sassiest of the bunch is our definitive fave. Quick-witted and sharp-tongued, she made the show for us – and we're already counting down the days until season two!
MAGGIE RHEE, THE WALKING DEAD
New episodes every Monday at 9pm on FOX (Virgin TV 126)
Making it this far is impressive enough – and it's even more incredible when one considers everything she's been through. What's more, though, she's now becoming an even more impactful member of the family; in fact, she could well be one of the keys to their survival!
PIPER CHAPMAN, ORANGE IS THE NEW BLACK
Seasons 1-5 available now on Netflix (Virgin TV 999)
When she first landed in Litchfield Prison, she wasn't exactly a bad girl; quite frankly, we wondered how long she'd last! By now though – whether it's starting her black-market business, or displaying her ruthless streak – she definitely owns it…
Out of this world entertainment wherever you go!
View TV on your iPad on the couch, on your laptop on your bed or your iPhone in the kitchen when you subscribe to Digital TV and Broadband. All for FREE.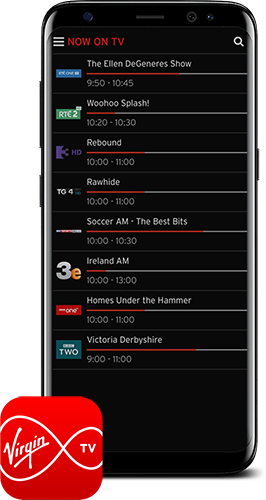 Related entertainment news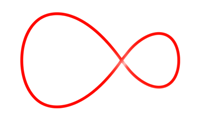 Related entertainment news
Highs, lows and everything in between.
Catch up on all your unmissable TV!
Don't miss a second of the action
find your way to more great movies.