TV3's Box Office Is Back – And Kingsman: The Golden Circle Is In Its Sights
Gloriously over-the-top spy comedy Kingsman: The Secret Service has tickled more than its fair share of ribs over the past few years – if you remain unaffected, rent it On Demand from €2.99 right now and rectify the situation! So with that in mind, you'd best believe we're feeling pretty chuffed indeed that the sequel has arrived…and we're not the only ones!
TV3's Box Office kicked off season two in style by turning its focus towards Kingsman: The Golden Circle, with Lisa Cannon tasked with the enviable job of sitting down to wag chins with its stars Colin Firth and Jeff Bridges (don't worry if you missed it, you can still find the episode on the 3Player).
But hang on – Colin Firth?! Thought you weren't going to see the suave super-spy again? Well, that's just the start of the surprises loaded up in the new flick; sure, the wise-cracking, butt-whooping troop of Kingsman are present and correct, but this time there's another host of stars joining in the fun – along with the aforementioned Bridges, luminaries including Halle Berry, Julianne Moore, Channing Tatum and even Elton John get stuck in!
It's all suitably larger-than-life stuff, picking up where the sequel left off – and it also marks the first time that Firth and Bridges have appeared together. Ironically, the pair have squared off in the race for Best Actor at the Oscars twice – Bridges triumphant in 2009 for Crazy Heart, while Firth saw his hand raised in 2010 for The King's Speech – so it's good to see any rivalries have been put firmly to rest!
And while that's our cinema outing for this week comprehensively taken care of, what else do we have to look forward to? Well, upcoming episodes of Box Office will also see Domhnall Gleeson and Margot Robbie talking about their highly-anticipated Goodbye Christopher Robin.
Plenty to look forward to in the coming season of Box Office, then – and, between the original Kingsman, the new sequel, and the interview with its stars, plenty to keep you occupied over the next week too!
Catch Lisa Cannon bringing you all the latest from the world of film on Box Office, Wednesdays at 8pm on TV3. If you miss an episode, catch up on 3Player.
Out of this world entertainment wherever you go!
View TV on your iPad on the couch, on your laptop on your bed or your iPhone in the kitchen when you subscribe to Digital TV and Broadband. All for FREE.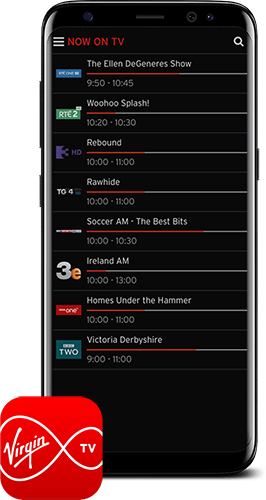 Related entertainment news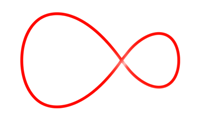 Related entertainment news
Highs, lows and everything in between.
Catch up on all your unmissable TV!
Don't miss a second of the action
find your way to more great movies.