Staying in? The Best In TV This New Year's Eve.
If you're planning on spending the final hours of 2017 in the comfort of your own home, then you'll be spoiled for choice when it comes to company; as per usual, stations are pulling out the big guns to make sure the year finishes in some style!
Your final giggles of the year can come in the company of the most beloved talk-show in town, as The Graham Norton Show welcomes a typically A-list bill including Hugh Jackman, Zac Efron and Gary Oldman. The Cork man's BBC bash kicks off at 10.20pm, taking you close to the midnight in style.
It's with a special soundtrack that the big moment will take place though – and there's plenty to choose from as far as the musical magic is concerned. Jools Holland is synonymous with the countdown to midnight, as he prepares to throw the 25th renewal of his Hootenanny (BBC2). He's not held back on the eclectic guest list either, which sees the all-conquering Ed Sheeran, R&B legend Mavis Staples, soul-pop songstress Jessie Ware and Puerto Rican guitar hero José Feliciano amongst the visitors.
On BBC1, meanwhile, the period leading towards the fireworks will be spent in the company of iconic party-starters Chic. Nile Rodgers is amongst the most prolific hit-writers to ever walk the earth (trust us, even if you don't think you know his songs you could probably sing along to a dozen of them right now!), so you'll be disco-dancing into 2018 with the Rock & Roll Hall of Famers.
Not to be outdone, of course, is our own musical presenter extraordinaire; The Imelda May New Year's Eve Special (RTÉ 1) will be a distinctly homegrown effort, with the Liberties lass introducing performances by The Corrs, The Strypes, Finbar Furey and Gavin James, and the RTE Concert Orchestra. Things then swing over to Custom House Quay, where Kodaline take charge of entertainment as the calendar flips to January 1.
Of course, if you're really not a New Year's person, you can check out the new season of Black Mirror over on Netflix; it's not your typical way to round out the year, but don't say we didn't offer you the option!
Out of this world entertainment wherever you go!
View TV on your iPad on the couch, on your laptop on your bed or your iPhone in the kitchen when you subscribe to Digital TV and Broadband. All for FREE.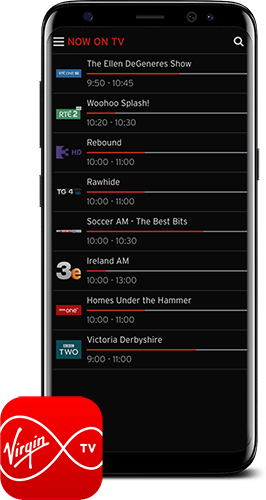 Related entertainment news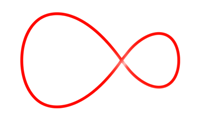 Related entertainment news
Highs, lows and everything in between.
Catch up on all your unmissable TV!
Don't miss a second of the action
find your way to more great movies.