Five Of Our Favourite Comedy Show Cameos
We've been glued to the second series of Imposters, which is available exclusively on Virgin Box Sets right now; it's deliciously dark and fantastically funny. And while the show centres on the Inbar Lavi's con-artist protagonist, no small amount of excitement is prompted by a tough and understated investigator on her trail – played by one Uma Thurman!
Of course, it's hardly the first time we've delighted in seeing an A-lister appear in one of our favourite series – so we've picked out five other times a sitcom sprung a starry shock!
HEATHER GRAHAM
Dr Molly Clock, Scrubs
All seasons available now on Virgin Box Sets
JD seemed to have an eye for some familiar-looking love interests through the show's run – Mandy Moore and Elizabeth Banks also popped up along the way – but it might have been the kooky Sacred Heart psychiatrist who proved the most memorable. Whether singing to her food or starting a domino effect of whistling through the hospital, she always seemed to draw our attention!
BRITNEY SPEARS
Abby, How I Met Your Mother
All seasons available now on Netflix, Virgin TV 999
The pop princess doesn't have the greatest track record on screen – Crossroads, anyone?! – but her turn in one of our favourite sitcoms was most certainly a winner. Playing the receptionist at Stella's office (Stella, coincidentally, played by Scrubs' Sarah Chalke) she was sugary sweet and adorably innocent, making it all the more troubling when Barney got his grubby mitts on her!
CHARLIZE THERON
Rita Leeds, Arrested Development
All seasons available now on Netflix, Virgin TV 999
On the off-chance that the show – perhaps the best comedy of the last two decades – has passed you by until now, we're not going to ruin the spectacular twist here. What we can say is that the Oscar-winner puts in a performance that stacks up against any of her most striking roles and delivers one-liners that you'll be repeating for years!
NICK OFFERMAN
Frederick, Brooklyn Nine-Nine
New episodes Thursdays at 9pm, E4, Virgin TV 112
Captain Holt is terse and terrifying – so who else could play his ex?! Nick Offerman is one of our favourite comedy actors around, so seeing him stop by the Nine-Nine was a real thrill – and with the good news that another year of the top cops has been confirmed, we can even cross our fingers that we'll see him again!
GEORGE CLOONEY
Sparky, South Park
New episodes on Fridays at 10pm, Comedy Central, Virgin TV 127
Ok, so one of the biggest stars on the planet has agreed to be on your show. What character do you make him play? A dog, of course! Doing things differently is something that the creators of the show have made their trademark, and deploying Gorgeous George in such a weird way most certainly lives up to that reputation!
Imposters is available exclusively on Virgin Box Sets – click here to find out how to make sure you don't miss a beat on the box!
Good things come in threes!
Get Virgin TV, Broadband and Home Phone for as little as €59 a month for 12 months. Out of this world entertainment for a whole lot less!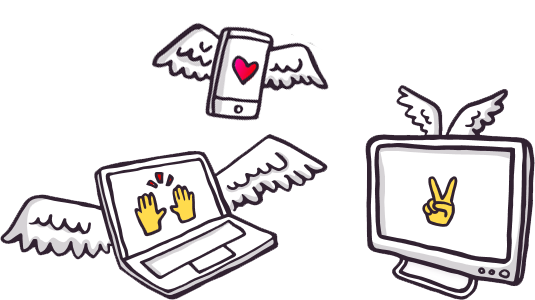 Related entertainment news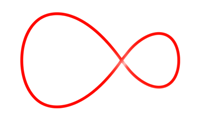 Related entertainment news
Highs, lows and everything in between.
Catch up on all your unmissable TV!
Don't miss a second of the action
find your way to more great movies.