Get Your Phone Festival-Ready With These Must-Have Apps
You've learned to pitch a tent, listened to every song your favourite artists have ever recorded, and the distinctly Irish combination of sunscreen and wellies are both packed in your bag – it's time to hit the festival! With massive gigs up and down the country, we know thousands of you will be off to dance weekends away – but before you do, grab your mobile and make sure you arrive equipped with the apps that'll help you make the very most of the adventure!
FIND MY FRIENDS
Available for Android and iPhone
Everyone knows the trick of putting a flag on top of your tent to help you find it late at night – but it turns out sticking a flag on your mate's head doesn't go down well! Instead, use this gadget; simply share your location to make yourself findable, or track your buddies to make sure you don't get separated for too long! It's easy to use, impressively accurate, and free – sounds like a no-brainer to us!
CLASHFINDER
Find it here
OK, so it's not an app; frankly, when it's this handy we really don't care! Putting together each day of a festival's timetable in one single printable page, like the most exciting Excel spreadsheet in history, it's the easiest and most reliable way to ensure you catch everything you want to across the weekend.
MET ÉIREANN
Available for Android and iPhone
With amazing tunes, wild visuals, crazy costumes and an electric atmosphere, you could be forgiven for feeling like a festival is a whole new world…but it's actually still Ireland, which means there's a good chance it might rain. Or you could be sunburned. Or both! Whatever happens, keep an eye on the forecast from our country's greatest weather boffins – it's just not worth taking chances!
SHAZAM
Available for Android and iPhone
You're watching an incredible band…and you have no idea who they are. Don't worry, we've all been there – and now we've got the solution. Simply tap this app into action and it will work its magic to recognise the music playing and give you all the need-to-knows; years later, we're still impressed by this one!
IRISH RED CROSS FIRST AID APP
Available for Android and iPhone
Look, we hope you won't need it – but better safe than sorry, right? Whether it's a patch of sunburned skin, a cut or any of the other most common inconveniences, this handy number will help you look after yourself if things take a turn for the worse; you'll never know when it might prove vital!
THE OFFICIAL APP
Well, this certainly isn't a tricky one! Many of the biggest shows around will have their own apps built especially for the event. They'll have tons of the info you need to know – from schedules to Spotify playlists to find your new favourites – but the biggest plus is getting instant news updates if there's any late changes on the weekend itself; pretty handy indeed…
The latest handsets with red-hot plans – click here to check out our awesome Virgin Mobile offers!
Good things come in threes!
Get Virgin TV, Broadband and Home Phone for as little as €59 a month for 12 months. Out of this world entertainment for a whole lot less!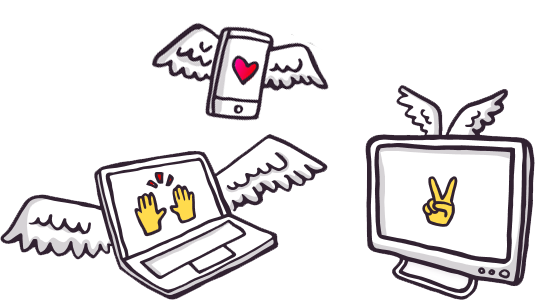 Related entertainment news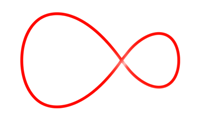 Related entertainment news
Highs, lows and everything in between.
Catch up on all your unmissable TV!
Don't miss a second of the action
find your way to more great movies.