App-y Holidays! The Apps You Need For A Hassle-Free Christmas
'Tis the season alright – but from the stress of cooking Christmas dinner to the frantic effort to make sure everyone gets a great gift, there's plenty to leave you feeling not particularly jolly! Thankfully, like just about everything else in life, there's an app for that; plenty of them, in fact…

ET VOILA! CHRISTMAS FOOD
Thinking about that enormous turkey can leave even experienced chefs shaking in their boots – not to mention the smorgasbord of sides! This one takes a lot of the pressure off, though; it guides you through 15 different recipes to make sure that your festive feast goes off without a hitch.

CHRISTMAS GIFT LIST
It's a time for giving, yes, but nobody warns you how tricky it can be! From overspending to forgetting your best ideas, procuring perfect presents is no joke; luckily, those issues and more are handled adeptly by this clever programme. Jot down ideas, control your budget, and tick the list off as you go – just remember to check it twice!

AA IRELAND APP
The traditionally terrible traffic makes Christmas a period when a quick dash to the shops can turn into a marathon journey, so having the experts on hand to warn of delays and dangers is a smart move. There's every chance you might have this one on your phone already – but at such a busy time of year, it really comes into its own!

ELF YOURSELF
Over the past few years, the hot-footing helpers have become as synonymous with the season as mince pies and carols – and with good reason! Spruced up with brand new routines, it once again allows up to five faces to be transplanted onto the boogieing bodies; even if it's not the first time you've seen it, it still gets the laughs!

DR SEUSS CAMERA: THE GRINCH EDITION
Bringing Whoville's most notorious resident right into your pocket, children will love the chance to snap themselves as the Christmassy crank. With 20 different 'Grinchmas' cards to personalise, you can choose to email them to friends and family or simply save them to the app's library – your heart growing by three either way!
TOCA HAIR SALON – CHRISTMAS GIFT
While we reckon he's looking extremely well for a man of his considerable age, you now have the chance to give Santa a makeover! Once you've had your way with a scissors, a trimmer and a hairdryer, Mr Claus' coiffe will never look the same!

AMAZON SHOPPING
A no-brainer, right? If you can't find something here, there's a good chance it simply doesn't exist. Every item you could possibly require for the holidays can be tracked down and delivered straight to your door – meaning your complete Christmas preparation is convenient to boot!

SLEEPS TO CHRISTMAS 2
If you've got a young 'un for whom the days simply can't go by quickly enough, this is the app you need. With animated characters and a sizeable soundtrack of seasonal songs, there's plenty to make the countdown fly by – and with a clock that times the approach of December 25 down to the second, you'll know just how long is left to go!


Out of this world entertainment wherever you go!
View TV on your iPad on the couch, on your laptop on your bed or your iPhone in the kitchen when you subscribe to Digital TV and Broadband. All for FREE.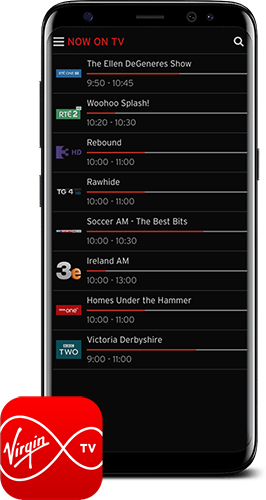 Related entertainment news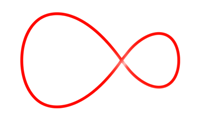 Related entertainment news
Highs, lows and everything in between.
Catch up on all your unmissable TV!
Don't miss a second of the action
find your way to more great movies.