Rick and Morty And Other Adult Animations – What's Your Favourite?
Which movie star would get your vote on Strictly?
Surgeons the world over have been spending recent weeks stitching sides back together, having been comprehensively split by the third season of Rick and Morty (available on Netflix). The tale of the mad scientist and his long-suffering grandson has risen from cult hit to full-blown phenomenon, underscoring the fact that cartoons aren't just for younger viewers!
Mind, we hardly needed reminding; whether its long-time favourites like The Simpsons or newer arrivals like BoJack Horseman, animated adventures aimed at adults are among the most exciting and entertaining programming around. Which one is your favourite, though? Let us know in the poll below!
SOUTH PARK
(Available for free On Demand through Virgin Box Sets)
It would have been easy to dismiss the weird and wacky creation as a crude and foul-mouthed novelty; fast-forward two decades, and it's celebrated as one of the smartest and sharpest commentaries around. Never losing sight of its dark and surreal side, its take on current affairs and politics is usually acerbically funny – unless you're on the receiving end, that is!
BOJACK HORSEMAN
(Available exclusively on Netflix)
Not satisfied with playing his part in perhaps the greatest sitcom of the 21st century, Arrested Development, Will Arnett then turned his considerable comic talents to the animated side of things. He features as the titular steed, a former acting star who's fallen on hard times, in a show which satirises celebrity culture and the entertainment industry – often with surprising depth.
BOB'S BURGERS
(Fridays at 10pm on Comedy Central)
Balancing fantastic adventures and family drama, it took the Belcher clan a little bit to find their voice; once that was taken care of, though, it set about finding the humour in just about everything, from mad cow disease to getting stuck on a toilet seat – seriously! We probably wouldn't recommend visiting the family's restaurant all the time, but the show certainly keeps us coming back for more!
ARCHER
(Available to watch on Netflix)
Another with ties to Arrested Development – both in casting and in style – this super-slick tale of the self-proclaimed "world's best secret agent" deploys some of TV's best one-liners. It's also somewhat unusual in the genre because of its ability to tell an over-arching story, rather than trading exclusively in bite-sized chunks. There's even a long-running joke about Ireland's role in World War II to enjoy!
THE SIMPSONS
No list would be complete without the residents of 742 Evergreen Terrace; perhaps the first family of TV, animated or otherwise! Homer, Marge, Bart, Lisa and Maggie have been part of our lives for close to 30 years (yes, it makes us feel old too), and while it may not be the show it once was – how could anything live up to those early years, after all?! – it's still capable of entertaining us week in, week out.
Good things come in threes!
Get Virgin TV, Broadband and Home Phone for as little as €49 a month for 12 months. Out of this world entertainment for a whole lot less!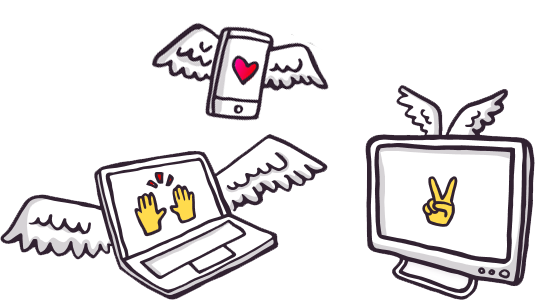 Related entertainment news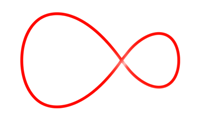 Related entertainment news
Highs, lows and everything in between.
Catch up on all your unmissable TV!
Don't do a Dory… find your way to more great movies.