Appy Travels – Seven Travel Apps You Can't Go Away Without!
Everybody knows how important it is to pack your bags with everything you'll need for your holliers – but these days it's just as important to make sure your phone is equipped with all the must-haves before you jet off! We've put together a checklist of seven vital apps to help you make the most of your summer adventures, so don't leave home without them…
AIRBNB
For a lot of people, hotels are now a thing of the past – and for a good chunk of the remainder, that's just because they haven't tried AirBnB-ing it yet! Usually cheaper, often more convenient, and almost unfailingly more exciting, you can land yourself a crash-pad just about anywhere, and the app is just as easy to use as you'd expect.
UBER
Rambling through strange streets trying to find a taxi rank is a recipe for a miserable time; turning to the undisputed king of ride-sharing apps is a decidedly better idea! Active in hundreds of cities around the world, it's beloved by locals and tourists alike…
GOOGLE MAPS
Let's not complicate matters, yeah? When you're travelling somewhere new, you'll need to find your way around; having the world's most trusted maps service at your fingertips is likely to come in handy! It's dynamite if you're looking for particular goods, services and attractions, but even if you simply forget where your hotel is, you'll be in good hands.
XE CURRENCY
Design awards may not be forthcoming anytime soon, but this one has more than enough substance to make up for the lack of style. Doing your conversions for you, you'll be able to figure out just how much those souvenirs are costing you – and if you're the type who likes to pay using your fancy watch, it'll pair with that too!
TRIP ADVISOR
It's a one-stop shop when it comes to travel, to be fair – from flights and hotels to car rentals and local history – but it's in finding top-notch dining and drinking options that we're most reliant on this one! The sheer number of users and locations means you can usually trust what you find, and the Near Me funtion means you won't be wandering for hours either!
DUOLINGO
You might well have the cúpla focal handy if you're planning a staycation – but how's your French, German, Spanish, Italian, or Greek? Luckily, you can swot up on some of the basics using this superb language app; if you fancy taking it seriously, you'll end up close to fluent, but a few simple pleasantries is the least you can do, right?!
ACCUWEATHER
Whether you're wearing jeans and a woolly jumper in 40 °C heat, or rocking shorts and flip flops in the lashing rain, nothing will ruin a trip quite like getting caught off-guard by the weather! There's barely a corner of the planet's surface that isnt carefully monitored by this service, so give it the once over before you head out for the day – it'll be worth it!
Get the ultimate deals – find our finest phone offers here.
Good things come in threes!
Get Virgin TV, Broadband and Home Phone for as little as €59 a month for 12 months. Out of this world entertainment for a whole lot less!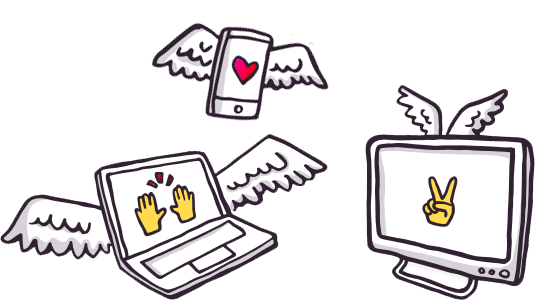 Related entertainment news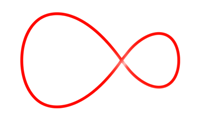 Related entertainment news
Highs, lows and everything in between.
Catch up on all your unmissable TV!
Don't miss a second of the action
find your way to more great movies.