Six Sizzling Apps You Need For A Brilliant Barbecue
You've chosen your menu, mown the lawn, and invited all your mates – there's nothing that says summer quite like firing up the barbecue and partying under the sun! And while there might be something primal about cooking your food over the fire, turning to the tech and getting help from your phone can make things a whole lot easier.
We've gathered together a handful of the handiest apps for when you're getting your grill on – download these and we reckon your party will be a roaring success!
GRILL-IT!

If it can be barbecued, you'll find it here – and that's a promise! Featuring recipes for meat, veggies, seafood and anything else you might fancy once you strike up the grill, it's also packed with photos and detailed instructions to make it as simple as possible; if you want to wow your guests with great grub, download this awesome app pronto!
THE PIT PAL BBQ APP

If you adore stats almost as much as snacks, then boy will you love this one! Drawing on a tonne of data – and taking into account everything from the weight and thickness of your food to the cut and your choice of marinades and rubs – it will help you time your cooking down to the second, making sure every bite that lands on plates is the picture of perfection!
8500+ DRINK RECIPES FREE

Anyone who reckons a barbecue is all about the nosh has clearly never had this handy app at their disposal! The name isn't exactly snappy, but we'd imagine they didn't have much time to think about it between collecting a truly insane number of drinks recipes. From old reliables to mixes you've probably never even heard of, the amount of cracking cocktails it'll help you make will ensure you're as hot behind the bar as you are in front of the grill!
SPOTIFY
If you do a top job with the food and drink, your guests' mouths might be too full to talk – and that's a problem! – so grab the granddaddy of music streaming services to avoid any awkward silences! While it's almost definitely got all your favourite artists and albums, it's also got some superb curated playlists that are designed specifically for summer get-togethers; play your cards right, and the party will keep going long after the food is gone!
WHO CAN'T DRAW
A well-timed party game can really crank the atmosphere up a notch – and we're massive fans of this one, a cross between Pictionary, Charades and Chinese Whispers! Like all great party games it's pretty straightforward to play, and since up to eight can get in on the action it's a cracking way to break the ice – or to heat things up with a bit of friendly competition!
MET ÉIREANN
OK, we don't want to rain on your parade (sorry!), but let's not kid ourselves; it takes a brave soul to plan a garden party in this country, and more than a few great grill-outs have been ruined by the weather. When it comes to planning a date for the diary, checking the forecast is an absolute must – and while this app can't actually chase the rainclouds away, it can certainly help you keep an eye out for them!
For the best phones and plans this summer, check out Virgin Mobile's latest offers right here!
Good things come in threes!
Get Virgin TV, Broadband and Home Phone for as little as €59 a month for 12 months. Out of this world entertainment for a whole lot less!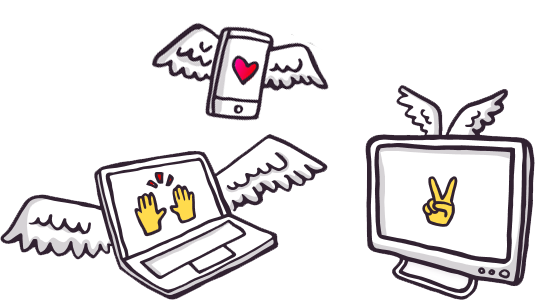 Related entertainment news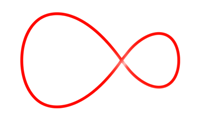 Related entertainment news
Highs, lows and everything in between.
Catch up on all your unmissable TV!
Don't miss a second of the action
find your way to more great movies.