Laughing Matters – Six Cracking Comedies To Watch This Week
With April Fools' Day in the rear-view mirror, you could be forgiven for thinking the laughs might slow down for the rest of the week – but the joke's on you! In fact, the box is positively bursting with shows primed to tickle you every colour you can think of; keep a needle and thread handy, because your sides might split watching this lot!
SCRUBS
Available now on Virgin Box Sets
There's clearly nothing in the Hippocratic Oath against being hilarious – otherwise these droll docs would be hauled in front of the ethics committee in double-quick time! Often farcical and always funny, the goings-on at Sacred Heart do, however, make us question the notion that laughter is the best medicine; if it was, the patients under the care of Cox, Dorian, Turk and co. wouldn't be too long getting better…
LOVE
Available now on Netflix
Judd Apatow's take on modern romance is simultaneously side-splittingly funny and seriously accurate – no mean feat, we're sure you'll agree! The ups and downs of Mickey and Gus have kept us enthralled for the past two years, and though we now know that this latest series will be the last we see of their endearing relationship, there's little question that the third instalment is certainly an example of a show leaving on a high!
SUITS
Season 1-5 available now on Virgin Boxset
Sure, our legal eagles have a flair for the dramatic – but the brutal barbs and punishing punchlines arrive early and often too! It's the usual story of high-stakes and higher drama at Pearson Specter Litt, as sharks circle Donna, while she and Harvey might be sharing more than a workspace. We know there's a major shake-up in the offing, as Mike and Rachel will be bowing out; Patrick J Adams will be taking other acting jobs, while Meghan Markle…gosh, we're sure we heard what she's up to, anybody remember?!
YOUNG SHELDON
RTÉ2, Virgin TV channel 102
We've spent about a decade watching The Big Bang Theory, shaking our heads, wondering how on earth Sheldon Cooper ended up quite like he has – and then this show came along! We're brought all the way back to his childhood in Texas, where the nine-year-old Sheldon is already attending high school. The script is just as bright as the boy himself, and the lead performance by Iain Armitage is almost unnerving in capturing the prodigy's pre-pubescent years…
MODERN FAMILY
Sky1, Virgin TV channel 114
Dysfunctional as they may be, there's no denying that the extended clan of Jay Pritchard are one of the most lovable lots on TV. As the ninth season draws to a close, we're wondering if Alex truly has become the independent adult she's always fancied herself to be since heading off to college…though something tells us she still has plenty to learn from her folks! Still capable of throwing up more exciting developments than a hyperactive construction company, there's a reason the show is still as strong as ever…
BROOKLYN NINE-NINE
E4, Virgin TV channel 112
Having shaken off the shackles and emerged a free man, Peralta has changed…kinda. After all, he wasn't in the clink that long! In fact, the fifth season of the cracking cop comedy has proven to be every bit as wild and wacky as we've come to expect – although the absence of one Gina Linetti as part of the team is certainly felt. Don't worry though – we've got a feeling that one of their adventures will surely bring her back into the fold before long…
Out of this world entertainment wherever you go!
View TV on your iPad on the couch, on your laptop on your bed or your iPhone in the kitchen when you subscribe to Digital TV and Broadband. All for FREE.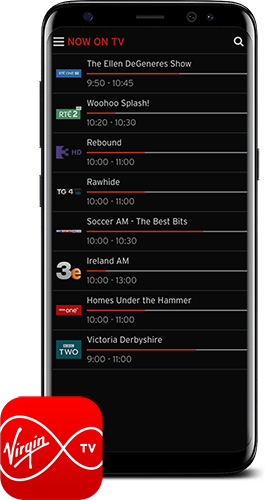 Related entertainment news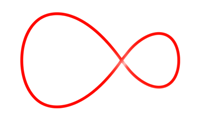 Related entertainment news
Highs, lows and everything in between.
Catch up on all your unmissable TV!
Don't miss a second of the action
find your way to more great movies.