Five TV Shows You Need To Watch This Week
There's enough on to prompt wrestles for the remote in even the most pacifist households – but that's what TV Anywhere is for! Watching on your laptop, tablet or phone isn't just a way of avoiding conflict – it's also a guarantee that you don't miss these superb shows in the coming seven days…
JESSICA JONES
Season two available from Thursday, March 8th on Netflix (Virgin TV 999)
Having seriously tested our patience – the first season aired all the way back in November 2015 – the wait is finally over, as the superhero-slash-private investigator returns to our screens. The opening salvo was as tense, riveting and well-realised as any show in recent memory; the argument could be made that it represented the peak of Marvel's Netflix outings. We're promised more of the noir storytelling and wonderful character building that we fell in love with – and that sounds just fine to us!
HOMELAND
Thursday at 10:10pm, RTÉ2 (Virgin TV 102)
If you think that quitting the White House might allow things to calm down for Carrie Mathison, well, have the last six seasons taught you nothing?! Already, she's had to deal with family spats, spiteful hackers and the usual shady maneuvering of D.C. politics to contend with – and things aren't getting easier any time soon! Claire Danes' performance is back to the levels of award-winning early series, while the uncertain mood is very definitely in keeping with current reality.
SCRUBS
Every episode available now on Virgin Box Sets
Even if it's not quite t-shirts and shorts weather, spring has officially sprung – so a dose of the jovial medical sitcom is just what the doctor ordered! The whole kit and kaboodle is available at the touch of your On Demand button; for a real burst of sunshine, we'd prescribe the legendary 'My Musical' (Season 6, Episode 6), which will have you singing and dancing regardless of the temperature outside!
BROOKLYN NINE-NINE
Thursday at 9pm, E4 (Virgin TV 112)
Whether poking fun at police procedurals or indulging a love for all things weird and wacky, the knowing quirks of this excellent sitcom are what's made it such a success to this point. This week sees a double-bill to kick off Season Five, with Jake and Rosa's future looking far from pretty; if you need to get up to speed, hit Netflix to catch up on the perils that await our dynamic detectives before we have our questions answered!
PHILIP PULLMAN: ANGELS AND DAEMONS
Monday at 11:40pm, BBC 1 (Virgin TV 108)
Alan Yentob's Imagine series is one of the longest-running and most acclaimed arts shows on TV, so it's about time his focus fell on one of the most influential authors of our time. The writer of the His Dark Materials trilogy, Pullman has transcended the fantasy genre to become a bonafide cultural giant; this documentary explores how the one-time schoolteacher became a world-renowned figure, and one of Britain's most outspoken atheists.
Out of this world entertainment wherever you go!
View TV on your iPad on the couch, on your laptop on your bed or your iPhone in the kitchen when you subscribe to Digital TV and Broadband. All for FREE.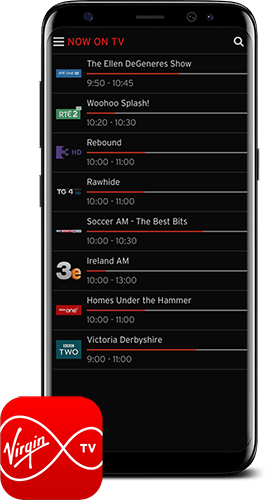 Related entertainment news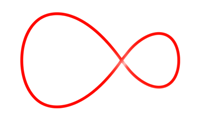 Related entertainment news
Highs, lows and everything in between.
Catch up on all your unmissable TV!
Don't miss a second of the action
find your way to more great movies.