Five Reasons You Need To Watch Will On be3
If the memory of studying his work in school is enough to make you break into a cold sweat, then a show about William Shakespeare probably doesn't sound the most appealing! That would be a pretty huge mistake, though – because Will is the show to make you rethink everything you thought you knew.
With new episodes landing every Wednesday at 9pm on be3 (Virgin TV 105), we're already obsessed with this flashy and fabulous show focusing on The Bard's early years. It's an exciting and entertaining series – and a whole world away from his plays and poems! If you're not convinced, then we've got five reasons you should really change your mind...
DUMP YOUR DICTIONARY
We can all remember wrestling with our textbooks back in school – wherefore art thou, cliff notes?! Thankfully, the dialogue on this show isn't quite so confusing – in fact, it's sharp, snappy, and delightfully funny. There's the occasional moment when things take a turn towards the 16th century, of course, but even then you won't need your secondary school English teacher to explain it!
DUMP YOUR HISTORY BOOKS TOO!
One of the most interesting things about Shakespeare is that we actually know pretty little about the guy – and the creators of Will have really taken advantage of that! Making the playwright into something of an anti-hero, there's all manner of adultery, attitude and antagonism on show – heck, we reckon there's more drama off the stage than on it!
ACTING THE PART
With so much going on, the cast needs to deliver big-time – and they don't disappoint. Jamie Campbell Bower is superbly strange as Christopher Marlowe, William Houston is priceless as the actor Kemp, while Olivia DeJonge is excellent as the temptress Alice Burgess. Oh, and we'll certainly vouch for Laurie Davidson's turn as Will himself – though more on that later…
SIGHTS AND SOUNDS
If there's one thing that period dramas really need, it's a dash of pomp and circumstance – and on that front, they've nailed it here! Whether it's the neon-lit parties that are a feast for the eyes, the cracking costumes that bring you right back to the time of the Bard, or the punk music soundtrack borrowed from a decidedly different period of London's history, your senses will certainly be stimulated!
WILL IS A BIT OF A DISH
Look, we don't want to criticise portrait artists of the Elizabethan era – it was probably a difficult job – but we didn't know Shakespeare was such a looker! The show is injected with a healthy dose of sultry, sexy action that smoulders all the more with Laurie Davidson's dynamic performance as the protagonist. The show centres around one man, after all, and Davidson's success in capturing the exciting side of his character is a vital – the fact that he looks good while doing it doesn't hurt!
Good things come in threes!
Get Virgin TV, Broadband and Home Phone for as little as €59 a month for 12 months. Out of this world entertainment for a whole lot less!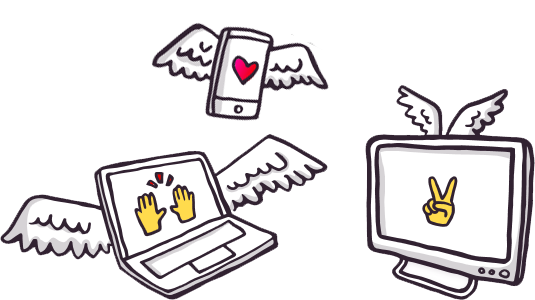 Out of this world entertainment wherever you go!
View TV on your iPad on the couch, on your laptop on your bed or your iPhone in the kitchen when you subscribe to Digital TV and Broadband. All for FREE.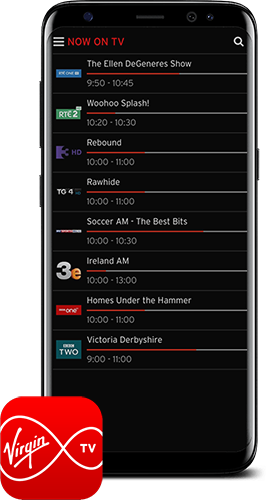 Related entertainment news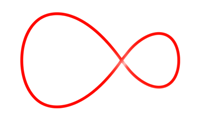 Related entertainment news
Highs, lows and everything in between.
Catch up on all your unmissable TV!
Don't miss a second of the action
find your way to more great movies.