Masters Of The Dramatic Arts – Five Dramas To Watch This Week
We all love a bit of drama, right? It's the one thing we disagree with Taylor Swift on, really! Whether you fancy having your heartstrings tugged, your hairs set on end or your funny bone tickled, we've got a stacked slate of sensational shows worth checking out in the week ahead. Set your reminders, program your box, and pick your spot on the sofa – these are the dramas you've got to catch over the next seven days…
HOMELAND
Thursday at 9.30pm, RTÉ2 (Virgin TV 102)
Ten episodes into the seventh season and the long-running espionage thriller is all set for a blockbuster conclusion. Indeed, it feels as though the show has rediscovered its mojo in this run – right up there with the heights it scaled back in 'The Brody Years'. That's at least partly thanks to cleverly mirroring real-life (scheming Russians taking advantage of doofus American politicians, where do they come up with this stuff?!), and the still superb Claire Danes, who's somehow as captivating as when Carrie first came into our lives.
RED ROCK
Monday at 9pm, TV3 (Virgin TV 103)
The dastardly Tom Callaghan – and his partner in crime, Kevin Dunne – have found their situation becoming stickier in recent weeks, and new evidence about Donna Burke's death could make things even trickier for the terrible twosome. The Kiely's aren't having the best time of things either – and it looks like going from bad to worse. It's strange to think Red Rock began as a soap opera of sorts, as it's now settled into a rhythm as a gritty, tense drama to stand alongside the best this country has ever produced…
RIVERDALE
New episodes Thursdays on Netflix
The second season of the comic-book-come-to-life series is drawing to a close – and it looks like there are fireworks ahead! Newcomer Chic Cooper has been a riddle, wrapped in a mystery, inside an enigma – but his story is beginning to reveal itself, and it's a bit of a doozy! The political intrigue of Hermione's ambitions – and Hiram's dubious prison plans – add another bunch of hooks to the show; the impending showdown as the series concludes is going to be a barnburner!
ASH VS EVIL DEAD
New episodes weekly on Virgin Box Sets
The third season of the zombie caper has been the most addictive to date, and things are heating up as we career towards a massive finale – can anyone else hear the Rift calling? Pablo has gone from bumbling sidekick to badass butt-whooper, and we reckon the perilous position of Kelly and Brandy is probably going to require every bit of hard-nosed heroism that he and Ash can summon. We've also loved the shocks that it's thrown at us of late because it means that all our guessing could be completely wrong – and that's what great TV is all about! Psst.. We featured an interview with Ray Santiago (the man behind our fave Pablo) last week. Check it out here.
THE ASSASSINATION OF GIANNI VERSACE – AMERICAN CRIME STORY
Wednesday at 9pm, BBC2 (Virgin TV 109)
It wasn't all that surprising that the first series of the true-crime anthology – based around the trial of OJ Simpson – made for compelling viewing, but anybody who thought the second installment couldn't match that excellence has been forced to eat their words! Hopping about in time and place, the strands of the story have been woven together brilliantly, while Darren Criss has been nothing short of sensational as the unbalanced and unnerving Andrew Cunanan. We know the tale is coming to an end soon – so all the more reason to enjoy while we can!
Good things come in threes!
Get Virgin TV, Broadband and Home Phone for as little as €59 a month for 12 months. Out of this world entertainment for a whole lot less!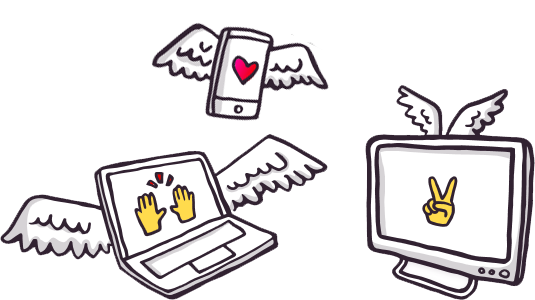 Related entertainment news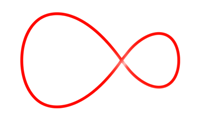 Related entertainment news
Highs, lows and everything in between.
Catch up on all your unmissable TV!
Don't miss a second of the action
find your way to more great movies.