When settled down in front of our screens, we all want drama, a bitta romance, a few laughs and even some tears. If there's one show that can deliver all four, it's Grey's Anatomy. We have a whopper 13 seasons available on Virgin Boxsets now, but be warned – they're leaving the platform on April 30th.
That being said, while 216 hours is enough viewing to keep you going until you're old and Grey (not even sorry!), we've created a highly intricate schedule you can follow to fit all nine days worth of Grey's Anatomy bliss into the next six weeks before we bid the folks at Grey Sloan Memorial Hospital farewell. But don't get all spluttery on us yet; you can still see the gang in the current season 14 on RTÉ2, channel 102.
Week one
You'll easily get season one watched over two days, since it's only nine episodes long and with Virgin Boxsets you have zero ads, (which is great because time is of the essence after all!) Season one is quite scandalous, so be prepared to pick your jaw up off the floor every few minutes. Oh and the end of the finale is one of our top Grey's moments ever, just sayin'.
Season two is a lot more to handle with 27 episodes, and it will fill your remaining five days of week one. Fan of love triangles? Good, because there's a whopper one in season two. Not a fan of tense, illegal surgical moves? Too bad, there's some of that too! You'll need to make a start on two episodes of season three this week too, but trust us, that won't be an issue with a show so binge-able!
Week two
Boy, oh boy will you have your hands full this week. You have 28 hours to meander through. Season three gives us the wonderful combination of McDreamy and McSteamy (sigh), which is truly a duo to behold. There are unexpected engagements, unexpected sisters, unexpected marriages, unexpected sex and unexpected amnesia. Get ready for a whole lot of surprise basically! As always, some seriously fantastic medical stories feature too.
Season four is 12 hours of steamy, on-again, off-again madness. There are inhibitions thrown out every available window in this season, with enough on-call room action to kick-start an MRI machine. Notable medical storylines include a foot, a hysterical patient, and a saw. You do the math.
Week three
Okay for week three you're going to need to batten down the hatches and fill up on plenty of resources; we're thinking chocolate, popcorn and tissues. You've got 35 hours of tantalising drama ahead of you. We don't want to give too much away about season five, but one of the main characters gets some very bad news, but then another gets great news, and then the other gets some bittersweet news. Intrigued? You should be.
And onto season six we go. Remember those tissues we mentioned earlier? Yeah say goodbye to them. There aren't enough tissues in Ireland. In Europe maybe. We're just going to go ahead and tell you that season 6 is probably the most dramatic season of all.
Week four
So by now you're officially a new member of the Grey's family (welcome) or else you're a re-watching member (welcome back). So we feel you're ready for a heavy week. We're talking 41 hours. Prepare for adultery (ish), heartbreak (ish) and some amazing medical storylines.
We don't want to be dramatic or anything, but after watching season eight, you'll NEVER WANT TO TRAVEL BY PLANE AGAIN. We gave you fair warning. You'll get through half of season nine this week too, where everything we know and love about the show is thrown into complete and utter turmoil (again, not like us to be dramatic).
Week five
Season nine rounds up with a whole lot of will-they-won't-they, and new character drama. Season 10 has a super-storm, literal 3D organs being created and a horrifically sad goodbye to a certain badass character. It also has a fantastic cliffhanger, which is good since you have 18 hours of season 11 to sink your teeth into! For this season you'll make acquaintance with your new face - blotchy, red skin and puffy, swollen eyes. Honestly, we nearly signed up for therapy after season 11.
Week six
You've made it to the final week, hurrah! And thankfully, after the emotional rollercoaster of season 11, things start to lighten up in season 12. There's marriage proposal (yaay!), new characters (yaay!), a terrifying attack by a patient (yaa..oh) and also the most awkward dinner party that has ever been hosted. You'll see.
All you need to know in prep for season 13 is this – the love triangle returns, a beloved character becomes a felon, mothers are the best, and sometimes you need to start a fire. Enjoy!
Out of this world entertainment wherever you go!
View TV on your iPad on the couch, on your laptop on your bed or your iPhone in the kitchen when you subscribe to Digital TV and Broadband. All for FREE.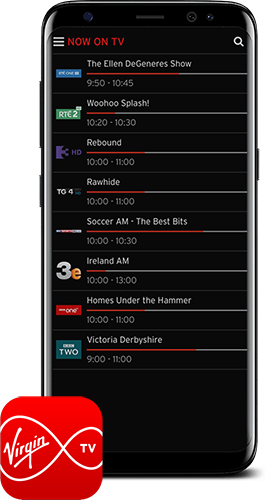 Related entertainment news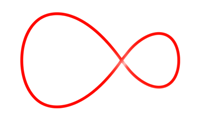 Related entertainment news
Highs, lows and everything in between.
Catch up on all your unmissable TV!
Don't miss a second of the action
find your way to more great movies.