It's the time of year when all eyes fall on Tralee, as the annual search for the loveliest girl in the land (or from outside of it, but you get the idea) takes place in the Kerry town. We wanted to get in on the action ourselves though – and decide which of our favourite screen queens is the cream of the crop.
So, we need your input: who is the blooming best, and whose efforts will wilt in the sun? Get voting on our Rose of TV below…
Liz Lemon
(30 Rock, available on demand with Virgin Box Sets)
Successful and charming (in her own way!), the TGS writer also has the perfect escort in Jack Donaghy. The question is whether she can hold it together for long enough?
Mrs. Doyle
(Father Ted)
An incredible cup of tea. We'd be tempted to leave it there, but there's plenty to offer from the ultimate housekeeper – but we're not so sure about the singing voice…
The Bride
(Kill Bill, available for free through Virgin Movies On Demand)
The artist formerly known as Beatrix Kiddo is strong, independent, and lethal with a sword. Come to think of it, we've only put her on the shortlist because we're too scared to leave her off it!
Rachel Green
(Friends)
Stylish and sassy, we imagine she'd make short work of Daithí Ó Sé's interview! Cheerleading as her performance might not be the best option though…
Euphegenia Doubtfire
(Mrs Doubtfire)
She certainly has family values, and a great sense of humour – and her vocal abilities should be a winner when it comes to a performance. At the same time, there are certain issues here…
Amy Dunne
(Gone Girl, available to rent On Demand from €2.99)
She's Amazing Amy; that should be enough, right? She's also a pretty creative woman (and that's putting it lightly), so woe betide the judge who goes against her!
Jessica Day
(New Girl)
She has plenty of, erm, personality – but since when is that a bad thing? Her penchant for bell-ringing should bring the house down too!
Out of this world world entertainment wherever you go!
View TV on your iPad on the couch, on your laptop on your bed or your iPhone in the kitchen when you subscribe to Digital TV and Broadband. All for FREE.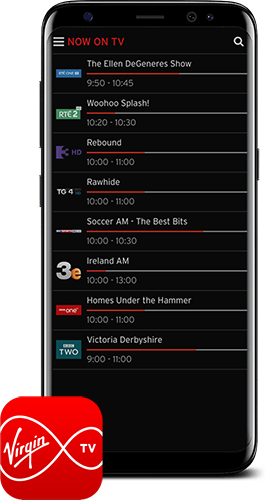 Related entertainment news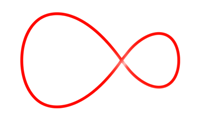 Related entertainment news
Highs, lows and everything in between.
Catch up on all your unmissable TV!
Don't miss a second of the action
find your way to more great movies.