Demon Days – Who's Your Favourite On Screen Beast?
By now, you may well have seen Virgin Mobile's Data Demon hanging about – but fear not! Far from scaring the bejeesus out of you, he's more concerned with providing customers with unlimited data, calls and texts – all at an incredible low monthly price.
Indeed, most of us have to admit that we're demons for data at this point – and since when does that have to be a bad thing?! In fact, some of our favourite demons from film and TV show that dark and diabolical reputations can be a bit off the mark.
So who stands out amongst our favourite on-screen fiends? Have your say below!
COUNT DRACULA
(Bram Stoker's Dracula, available to rent via On Demand, from €2.99)
No list of blood-curdling creatures would be complete without one of cinema's ultimate icons. Gary Oldman's version is a far more romantic and stylish proposition than previous efforts, giving one of the ultimate film villains a real heart.
FINN BÁLOR
(Catch him via WWE Raw on Sky Sports)
The world of professional wrestling has never been short of a frightening presence or ten, but Ireland's own Finn Bálor – or Fergal Devitt to his family and friends at home in Bray – has become an international icon as WWE's barnstormingly brilliant Demon King.
DENNIS THE MENACE


(Check it out on CBBC)
He may not be a supernatural being – but that's about the only positive we can think of! Just ask his teachers, his classmates, his neighbours, or anyone else unfortunate enough to be caught in his path – they reckon boy is ghastly – but we can't help but see the funny side…
SATAN
(South Park, entire seasons available free via Virgin Box Sets On Demand)
There's a certain irony when the devil himself is perhaps more likeable that the pre-teen terrors of Cartman, Kenny and co. Compassionate and vulnerable, he's not what you expect from evil incarnate - and he has a pretty impressive singing voice to boot!
DAMIEN
(The Omen, available to rent via On Demand, from €2.99)

More than 40 years later, this film remains one of the most chilling horrors ever made – thanks in no small part to the pint-sized Antichrist at the centre of the action. Actually, come to think of it, we can't think of much good to say here; never has a tyke on a trike been more unnerving!
POLL EMBED CODE:
Who's Your Favourite On Screen Demon?
Switch to Virgin Mobile with added OOMPH!
Get unlimited calls, text and 4G data with EU Roaming included.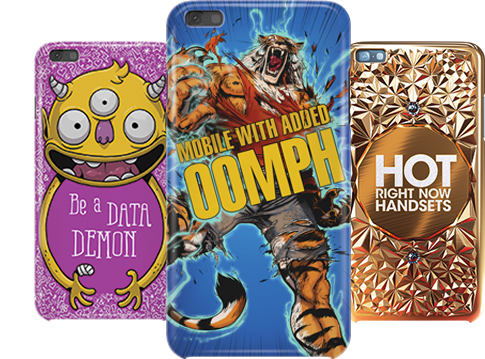 Related entertainment news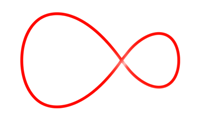 Related entertainment news
Highs, lows and everything in between.
Catch up on all your unmissable TV!
Don't miss a second of the action
find your way to more great movies.