Five Reasons To Have Pride In The Queen Of Ireland
It's the end of Pride month – and few people have given as much reason to celebrate as The Queen of Ireland herself, Ms Panti Bliss. The acclaimed documentary, The Queen Of Ireland, is available to rent now on Virgin Movies, from €2.99, and is a fascinating look at how Rory O'Neill, a man from a small town in Mayo, became one of the country's most admired heroines. Here's why the film is one you shouldn't miss…
TIMING IS EVERYTHING
Director Conor Horgan was filming and collecting footage for a documentary on Panti for around five years; the fact that it would coincide with the Marriage Equality referendum, her iconic speech on the stage of the Abbey Theatre, and an explosion in recognition for his subject really couldn't have been predicted. It worked out pretty well, though (to say the least!), and means the film is not just an interesting story about a fascinating individual, but one that documents a monumental period in our country's history too.
A1 DIRECTION
If Panti is a fascinating character, then Conor Horgan must be credited with creating an equally fascinating portrait. Combining to-camera interviews with loads of fly-on-the-wall footage (especially around the streets of Dublin – see if you spot yourself!) and, of course, clips from Panti's hilarious on-stage performances, we get a brilliantly rounded look at both the person and the persona at the heart of it all.
IRELAND IS THE CO-STAR!
We couldn't all be listed in the credits – which is fair enough, really – but the end of the movie isn't just a happy ending for Panti Bliss; it's a happy ending for the entire country. The glorious celebrations in Dublin Castle in May 2015 will still make your heart swell with, well, pride, and the changes in culture that are depicted do a great job of making Ireland look like the marvellous modern nation it really is!
THE WORLD WAS WATCHING
Because it was all taking place on our doorstep – from Pantigate, to the iconic Noble Call speech on the stage of the Abbey Theatre, to the campaign that bathed Ireland in the rainbow flag – it's easy to forget the impact Panti had on the world. America, Australia and everywhere in between – and everyone from the man on the street to celebrities like Madonna and Stephen Fry – looked towards our little island, and Panti Bliss, as symbols of progress for the LGBT community worldwide. Being reminded of that impact is still pretty amazing!
THE ULTIMATE UNDERDOG STORY
The chances of anybody from rural Ballinrobe, County Mayo becoming a global icon are slim; the odds of it being achieved by a larger-than-life drag queen are about as remote as they come! By telling Panti's life story from the very beginning, we get a front-row seat for the unlikeliest of journeys and gain a real appreciation for just how incredible a tale it really is. Plus, what's better than having an underdog to root for?!
Treat yourself to Virgin Full House TV, with more than 100 channels of red-hot entertainment – click here to find out more!
Good things come in threes!
Get Virgin TV, Broadband and Home Phone for as little as €59 a month for 12 months. Out of this world entertainment for a whole lot less!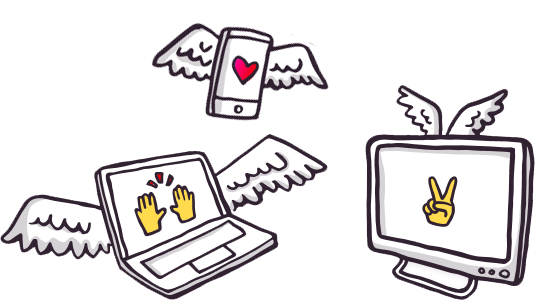 Related entertainment news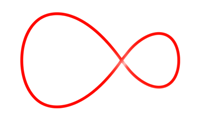 Related entertainment news
Highs, lows and everything in between.
Catch up on all your unmissable TV!
Don't miss a second of the action
find your way to more great movies.