Conor McGregor Hits 3e's Box Office To Discuss Notorious
We've seen him in The Octagon, in the ring, on TV, and at the very pinnacle of world sport; now, finally, one of the biggest superstars on the planet is getting the big-screen treatment.
Conor McGregor: Notorious hits cinemas around the country this week, and it follows the rags to riches tale of the man who, right now, may well be Ireland's most famous son. Beginning with his time in Cage Warriors, it follows the Crumlin native on his journey to the top of the fight game as the only man to hold two UFC titles simultaneously, with an unprecedented view of what happened behind the scenes of one of modern sport's most remarkable stories.
His famous scraps against Jose Aldo and Nate Diaz feature prominently, of course, and his eventual ascent to double-champ against Eddie Alvarez provides a fitting climax, but some of the film's finest moments are away from the bright lights; the lonely road back from a devastating knee injury; the crushing disappointment of a hotel room visit from UFC chief Dana White to tell him the first Aldo bout has been cancelled due to the Brazilian's injury; and his disbelief when The Terminator himself, Arnold Schwarzenegger, pops by for a quick visit.
And before the documentary – which has already garnered impressive reviews from both sports fans and cinephiles alike – lands on the silver screen, you can catch the man himself on 3e's Box Office, as he chats with Lisa Cannon.
Tune in Thursday night at 11.15pm to see the UFC Lightweight champ grappling with questions about the camera crews which followed him around for four full years, his extraordinary rise from a Dublin bedsit to the glitz and glamour of Las Vegas, and what the future might hold for the hottest property in mixed martial arts.
And if you can't make it to the cinema to catch the new release, then sit tight; in just a few weeks time it'll be available to rent On Demand with Virgin Media!
Out of this world entertainment wherever you go!
View TV on your iPad on the couch, on your laptop on your bed or your iPhone in the kitchen when you subscribe to Digital TV and Broadband. All for FREE.

Related entertainment news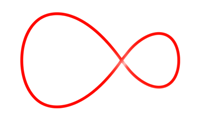 Related entertainment news
Highs, lows and everything in between.
Catch up on all your unmissable TV!
Don't miss a second of the action
find your way to more great movies.