Dad Company – The Best Films To Treat Your Dad To This Father's Day!
Sunday, June 17th is Father's Day – the annual chance to give props to your pops. And while we're absolutely sure you've got presents picked out for months (no last-minute buying, right?!), you might be wondering how to pass some quality time with your main man on the day; that's where we can help. Virgin Movies is packed with rad-dad movies, from brand new hits to stone-cold classics – whether you fancy a good laugh, a bit of a thrill, or something else entirely, celebrate Father's Day with these fab films…
DOWNSIZING
Available to rent now on Virgin Movies, from €4.99
With a sterling cast including Matt Damon, Christoph Waltz and Kristen Wiig – and a delightful blend of sci-fi, comedy and drama – this inventive and intriguing film centres on people shrinking themselves to combat overpopulation; it might sound like an odd one, but we guarantee it's a mini-masterpiece!
BLACK WATER
Available to rent now on Virgin Movies, from €4.99
While they've co-starred in plenty of flicks before, Jean-Claude Van Damme and Dolph Lundgren team up for the first time in this predictably high-octane, high-kicking action thriller. It's not going to be in the discussion come Oscar night, sure – but it's got more than enough to get your heart racing!
KINGSMAN GOLDEN CIRCLE
Available to rent now on Virgin Movies, from €4.99
This clever spy caper, boasting an array of acting talent that most directors would kill for, is every bit as smart, sharp and sensational as the original. John le Carre it ain't, but when the havoc is as hilarious as this, it doesn't need to be!
BRAVEN
Available to rent now on Virgin Movies, from €4.99
This one actually features a father and son on a bonding trip – though we hope that's where all similarities with your weekend will end! Jason Momoa is superb in this intense action thriller, which sees a drug discovery set off an explosive chain of events; like we say, hopefully not something to happen on your Sunday!
KILLING OF A SACRED DEER
Available to rent now on Virgin Movies, from €4.99
It was hailed as one of the most original, intriguing and excellent efforts of the last twelve months – but with such a massive Irish presence we should hardly be surprised! Barry Keoghan is extraordinary as a mysterious teen befriended by Colin Farrell in this unsettling drama; it's not your typical popcorn movie, but no self-respecting film buff should miss it!
DARKEST HOUR
Available to rent now on Virgin Movies, from €4.99
World War II has been the subject of god-knows-how-many great films over the years, but we dare suggest this one has the greatest performance of the lot. Gary Oldman won every award you can think of for his portrayal as Winston Churchill in a film that delivers tension and intensity by the bucketload.
WARRIOR
Available to rent now on Virgin Movies, from €2.99
A hard-hitting drama set in the dramatic world of mixed martial arts, Tom Hardy and Joel Edgerton star as estranged brothers who find themselves in the same tournament. An emotional family tale with added rear naked chokes, it also features an excellent turn from Nick Nolte as the fighters' father.
CINDERELLA MAN
Available to rent now on Virgin Movies, from €2.99
Inspired by the true story of James J. Braddock, Russell Crowe stars as the heavyweight boxer whose life was a real rags-to-riches fairytale. It's wonderfully stylish and brings the 1930s to life in vivid fashion, but the power of the underdog story is what's made this a contemporary classic.
THE COLOR OF MONEY
Available to rent now on Virgin Media, from €2.99
A cracking romp focused on the shady world of pool hustlers, Paul Newman and Tom Cruise prove an electrifying – if unlikely – double act. Eminently quotable and deliciously shot, it's a typically strong Scorsese drama; how could you possibly go wrong?!
THE REVENANT
Available to rent now on Virgin Movies, from €2.99
Watching this one in the middle of summer is a good call, because you'll never be more thankful for the heat! Leonardo DiCaprio is immense in this uncompromising and striking western epic; it's not one for the faint of heart, but that only adds to its impact.
YOU'RE UGLY TOO
Available to rent now on Virgin Movies, from €2.99
An Irish gem, Aidan Gillen plays a man released from prison to look after his niece – who unsurprisingly falls somewhat short of the father figure he hopes to be. There's humour and warmth beneath the icy exteriors here, and the efforts of director Mark Noonan and composer David Geraghty make for a highly enjoyable homegrown effort.
Get the daddy of all TV packages with the Virgin Media Full House bundle – click here to find out more!
Good things come in threes!
Get Virgin TV, Broadband and Home Phone for as little as €59 a month for 12 months. Out of this world entertainment for a whole lot less!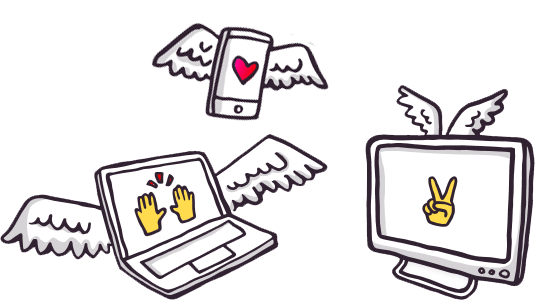 Related entertainment news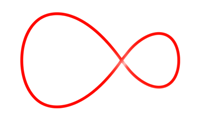 Related entertainment news
Highs, lows and everything in between.
Catch up on all your unmissable TV!
Don't miss a second of the action
find your way to more great movies.