Which Movie Characters Would Slay On Strictly?
It's the time of year we're all doing the samba round the sitting room – Strictly Come Dancing is back! Admittedly, we're not likely to go professional with our Paso Doble anytime soon, but that's never stopped us from passing judgement from the couch!
The bookies reckon the season will come down to a battle between Aston Merrygold and Mollie King – and given that they made a living shaking a leg with JLS and The Saturdays respectively, that doesn't seem a bad shout. But what if they'd plucked contestants from another part of the showbiz world; the big screen?

We've run the rule of some of our favourite Hollywood movers and shakers from down the years, and come up with our dream line-up of dance dons. They may be fictional, but that doesn't mean we can't imagine how they'd get on – so make sure to vote for your choice!
NAPOLEON DYNAMITE
Napoleon Dynamite (available to rent On Demand from €2.99)
Not many of us saw the routine to Jamiroquai's 'Canned Heat' coming; now, we'll never be able to look at Napoleon the same way again! The wing-flapping, the pelvic thrusts, even a bit of air-basketball – the guy's got skills…
DAVID
Love Actually (available to rent On Demand from €2.99)
The Prime Minister might have gone through the entire movie without revealing his surname – but once The Pointer Sisters implored him to 'Jump', he couldn't resist unveiling his slick moves!
VINCENT VEGA AND MIA WALLACE
Pulp Fiction (available to watch for free through Virgin Movies)
John Travolta has plenty of history when it comes to throwing shapes in front of the camera, but this double-hander with Uma Thurman is cooler than the other side of the pillow!
THE BREAKFAST CLUB (ALL OF THEM!)
The Breakfast Club (available to rent On Demand from €2.99)
Molly Ringwald later revealed that the script called for a solo effort – but thankfully the rest of the gang got involved! Probably the most fun anyone's ever had in a library…
BABY GROOT
Guardians of the Galaxy Vol. 2 (available to rent On Demand from €4.99)
He might be but a sapling, but this dude's choreography is fully developed! Even when there's a battle going on around him, he can't help throwing it down – and let's face it, have you ever seen anything more adorable?!
REN MCCORMACK
Footloose (available to rent On Demand from €2.99)
Undoubtedly one of the most famous big-screen boogie merchants ever, Kevin Bacon's fleet-footed favourite wasn't about to let a pesky ban ruin his fun – and let's be honest, with a song as good as Kenny Loggins' title track who could blame him?!
VIOLET, CAMMIE, RACHEL AND ZOE
Coyote Ugly (available to rent On Demand from €2.99)
OK, so it may not have been the most technically demanding of routines, but the Coyotes are certainly crowd favourites! Perhaps they'll get points for never tumbling off the bar, let's give them that…
THE DUDE
The Big Lebowski (available to rent On Demand from €2.99)
There's a bizarre amount of fancy footwork in this Coen Brothers classic – from Jesus Quintana's slo-mo celebrations to the landlord's interpretive display (a bit tutu much, we reckon!). But we're always going to give the nod to the man himself; The Dude abides!
So who would you most like to see tripping the light fantastic on your TV screen? Vote for your favourite below!
Out of this world entertainment wherever you go!
View TV on your iPad on the couch, on your laptop on your bed or your iPhone in the kitchen when you subscribe to Digital TV and Broadband. All for FREE.

Related entertainment news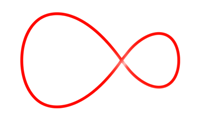 Related entertainment news
Highs, lows and everything in between.
Catch up on all your unmissable TV!
Don't miss a second of the action
find your way to more great movies.