Eight On Demand Films To Make It A November To Remember
The evenings are getting shorter, and nights colder – to some that sounds like bad news, but to us, that's all the more reason to transform the sitting room to a cinema and screen some of the best new films around! And, as luck would have it, there's a raft of outstanding titles arriving On Demand this month…
DESPICABLE ME 3
Available to rent On Demand from €4.99, from October 6
The little yella fellas are back – along with Felonious Gru and co. – for one final romp. A child actor-turned-supervillain named Balthazar Bratt (voiced by South Park supremo Trey Parker) provides the opposition on their mission, as the same warm-hearted hilarity and heroic action that we've come to expect is once again delivered in spades!
CARS 3
Available to rent On Demand from €4.99, from October 13
Moving up a gear from the previous instalments, the automotive adventure roars back onto screens in simply stunning style. The dazzling animation is still very much present and correct, but a previously unseen pinch of poignancy helps produce a film as emotionally engaging as it is visually and aurally thrilling.
BABY DRIVER
Available to rent On Demand from €4.99, from October 13
A music-obsessed getaway driver takes centre stage in Edgar Wright's unfeasibly cool crime caper. It's as high-octane as one could ever hope – with a dash of romance thrown in for good measure! – as a script, every bit as sharp as Baby's cornering and a stomping soundtrack ensure a smooth ride all the way to the finish.
TROPHY
Available to rent On Demand from €4.99, from October 17
A documentary examining the looming extinction of African wildlife due to the big-money hunting industry doesn't sound like a great night in, but this thought-provoking film is an intelligent and inspired exploration of a complex issue. Balanced and unflinching, it's guaranteed to provide food for thought whatever your view…
SPIDER-MAN: HOMECOMING
Available to rent On Demand from €4.99, from October 20
Widely acclaimed as the best Spidey show of the lot – and that bar has been set pretty high, we feel! – the latest adventure in the Marvel Universe sees a full reboot of our friendly neighbourhood favourite. Tom Holland is superb as he attempts to balance schooling and superhero duties, while thrilling action sequences and a cracking sense of humour combine wonderfully.
CONOR MCGREGOR: NOTORIOUS
Available to rent On Demand from €4.99, from October 20
Having taken mixed martial arts and boxing by storm, it was only a matter of time before Hollywood was in his crosshairs; sure enough, this excellent feature-length documentary is a pretty outstanding first swing at screen stardom. Fans will obviously enjoy the look behind the scenes at his UFC success – but it's the insight into his journey from a Dublin bedsit and small-time bouts in Ireland that proves most rewarding.
THE BEGUILED
Available to rent On Demand from €4.99, from October 20
Sofia Coppola's award-winner follows the drama when an injured American Civil War soldier is taken in by the sheltered women of a southern boarding school. Played by our own Colin Farrell, the new arrival sparks romantic rivalries (predictably enough, right?!) and a dangerous series of events; co-stars Nicole Kidman and Kirsten Dunst also play an impressive part in an atmospheric and absorbing thriller.
WAR FOR THE PLANET OF THE APES
Available to rent On Demand from €4.99, from October 20
With incredible special effects and a powerful story, the trilogy is concluded in quite spectacular style. Caesar and the rest of the primate party face another bloody conflict – one with a subversive and utterly spellbinding climax – in a flick that is epic in every sense. Brisk, brutal and brilliant, this is blockbuster filmmaking at its finest.
Good things come in threes!
Get Virgin TV, Broadband and Home Phone for as little as €64 a month for 12 months. Out of this world entertainment for a whole lot less!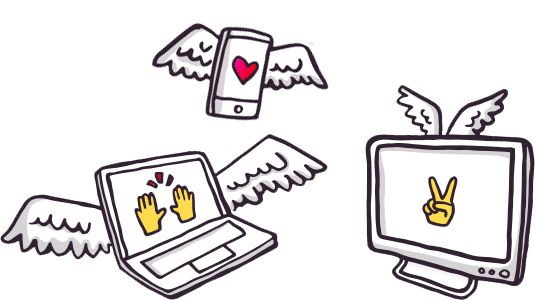 Related entertainment news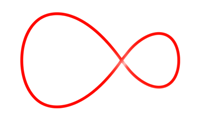 Related entertainment news
Highs, lows and everything in between.
Catch up on all your unmissable TV!
Don't miss a second of the action
find your way to more great movies.