Seven Reasons We Want Amy Schumer To Be Our Friend
It's official; we've made it our life mission to be friends with Amy Schumer. And, frankly, no matter how great your mates are, you're probably thinking the same thing…
Why? Well, anybody who's watched the fantastic Inside Amy Schumer won't need it spelt out! The brilliantly surreal show has been hailed as one of the funniest of the decade – and the whole kit and kaboodle is available On Demand right now! Seasons 1-4 are available through Virgin Media Boxsets, so if you're not yet on board you've run out of excuses…
In the meantime, we've whittled down the reasons why you'll want Schumer on speed dial – read on for a guide to our new bestie!
WE'D HAVE LOADS IN COMMON
Unlike a lot of Hollywood superstars, the New Yorker seems like a pretty down-to-earth type. The glitz and glam of Tinseltown would probably change a lot of people, but Schumer appears to be entirely unaffected…
…AND SHE'S PROUD OF THAT
We've never seen her pretend to be something she's not (apart from, you know, when she's acting). She's outspoken, honest and refreshingly real – even if that isn't to everyone's taste!
SHE BRINGS THE LAUGHS
Whether it's her incredible stand-up, her hilarious sketches, or excellently entertaining interviews – all of which are mixed together on Inside Amy Schumer – she's proven to be one of the funniest women in the game right now. You'd never be short of a giggle when she's around!
OUR KIND OF WORKOUT PARTNER
Like most people, hard work is made a bit easier when you have an opportunity to moan about it – and if you don't trust the treadmill, or feel allergic to the elliptical, then a trip to the gym with Ms. S will be a bit of a treat!
KNOWS HOW TO HAVE A GOOD TIME
After-work drinks? A Friday night on the tiles? A night in with a bottle (OK, a few bottles) of wine? Amy's your woman! Life is a lot more fun when there's an impromptu dance party around every corner…
THE PERFECT WING-WOMAN
Fine, so that GIF isn't her finest moment…but we're still pretty confident that, with Amy at our side, being too scared to talk to people at parties would definitely be a thing of the past!
LIFE JUST SEEMS MORE FUN
Be honest – wouldn't every day be a little brighter with Amy Schumer in it?! Watching her on TV is enough to cheer us up at the best of times; the idea of her calling round for a natter and a cuppa would have us excited round the clock!
Good things come in threes!
Get Virgin TV, Broadband and Home Phone for as little as €64 a month for 12 months. Out of this world entertainment for a whole lot less!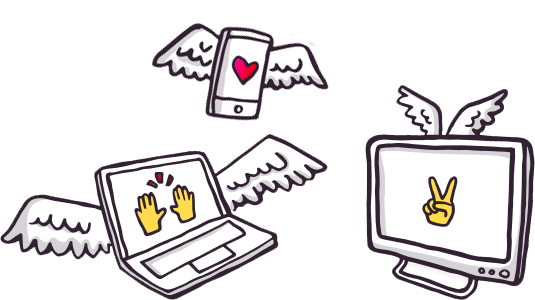 Related entertainment news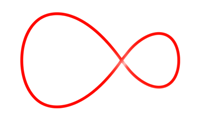 Related entertainment news
Highs, lows and everything in between.
Catch up on all your unmissable TV!
Don't miss a second of the action
find your way to more great movies.