Casting Call! Five Surprising Roles For Our Favourite Actors
Actors and their characters can sometimes become one and the same in our minds – which makes it all sorts of confusing when they suddenly land roles that catch us off guard!
From comedy greats dumping the drollness for highbrow drama, to straight-laced stars revealing their sinister side, some of our favourite talents have thrown us a few curve balls over the years; check out some of the standout examples below…
MICHELLE DOCKERY
Letty Raines, Good Behavior – Available to watch via Virgin Boxsets
As Lady Mary Crawley in Downton Abbey (also available on Virgin Boxsets), the Londoner epitomised the height of British sophistication. That's why anybody accustomed to her stiff upper lip will be shocked when they check out the stylish noir drama, in which she plays a thieving, drug-addicted ex-con. It's a transformation that's won rave reviews – and with another departure on its way in the upcoming Netflix western Godless, it appears she's a master of reinvention!
STEVE CARELL
John du Pont, Foxcatcher
One of the most reliable funny men on the scene, the star of The 40-Year-Old Virgin and Knocked Up could have been expected to tickle funnybones for the rest of his career. Instead, he took on the part of a psychopathic wrestling enthusiast in the true crime drama – and excelled. In fact, it was enough to make us see the comedian in a completely different light, something he doubled down on in The Big Short (available On Demand from €2.99) as renegade banker Mark Baum.
JOHN TRAVOLTA
Vincent Vega, Pulp Fiction – available to watch for free via On Demand
By 1994, the likes of Saturday Night Fever and Grease had disappeared in the rear-view mirror; Travolta was instead more readily associated with the likes of Look Who's Talking? That changed dramatically, however, when Quentin Tarantino raised eyebrows by casting the struggling star as the uber-cool hitman – and completely revitalised his floundering career in the process. Of course, it helps that he absolutely nailed the part; even his old dancing skills came in pretty handy!
BRYAN CRANSTON
Walter White, Breaking Bad – available on Netflix via channel 999
Previously recognised as affable dad Hal from Malcolm In The Middle, it's fair to say that we hadn't thought the role of a murderous meth producer was in Cranston's wheelhouse! However, his turn as the high-school teacher gone rogue was nothing short of spellbinding – and he probably needed to build an extension on his house to store the shedload of awards that came his way for it!
STEVE COOGAN
Martin Sixsmith, Philomena – Available to rent On Demand from €2.49
It was hardly surprising that Judi Dench would give a heart-rendering performance in this true tale of a woman searching for her long-lost son. It was a pretty enormous shock, though, that her able accompaniment would be provided by a man best known for his hilarious alter-ego Alan Partridge. Proving far more than a funny face, Coogan also co-wrote the screenplay for the moving drama, which underscored the fact that his abilities extend far beyond bringing the funnies.
Out of this world entertainment wherever you go!
View TV on your iPad on the couch, on your laptop on your bed or your iPhone in the kitchen when you subscribe to Digital TV and Broadband. All for FREE.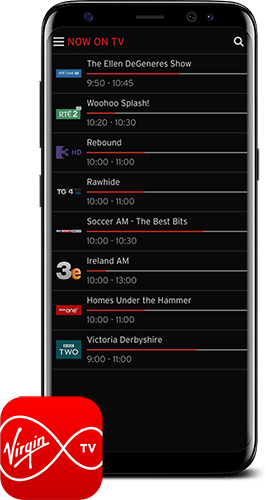 Want more of the good stuff?
Sign up for marketing and get all the latest and greatest Customer news from Virgin Media Ireland


Related entertainment news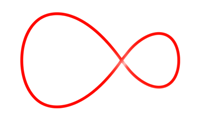 Related entertainment news
Highs, lows and everything in between.
Catch up on all your unmissable TV!
Don't miss a second of the action
find your way to more great movies.