NICE PAIR! 5 BIG-SCREEN STARS WHO CAN'T SEEM TO PART
The release of Dunkirk isn't merely one of the summer's biggest cinema events (as well as a long-awaited chance to see Harry Styles on the big screen!); it's also the latest reunion of one of our favourite acting duos – Tom Hardy and our very own Cillian Murphy.
The pair have already shared billing on previous Christopher Nolan flicks Inception and The Dark Knight Rises – and who could ignore their sensational chemistry on the outstanding Peaky Blinders? And while they're quickly becoming a go-to double act, they've got a little way to go to catch this lot – the dominant pairs working today…
SETH ROGEN & JONAH HILL
We can't be the only ones who think these curly-haired heroes might have been separated at birth, right? Mind, it also seems as though they can't possibly be pulled apart now! Part of Judd Apatow's 'Frat Pack', they've already shared the screen on seven occasions; their comedy capers include Superbad, Funny People, and This Is The End (available to rent On Demand from €1.99), while Rogen also makes a cameo appearance alongside Hill in 22 Jump Street (also available On Demand from €1.99).
BEN STILLER & OWEN WILSON
Ever since The Cable Guy in 1996 – when Stiller, as director, handed Wilson his first movie role – the duo have been fast friends. It helps, of course, when their on-screen partnership has been so incredibly successful! From side-splitting turns in the Meet The Parents franchise to the family-friendly adventures of the Night at the Museum trilogy (all three of which are available On Demand, from €1.99 each), they've been part of many of the funniest flicks of recent times. Most recently seen in Zoolander 2, it surely won't be long before they're reunited once again…
MARTIN SCORSESE & LEONARDO DICAPRIO
It's not just on-camera collaborations that tend to repeat themselves; take one of the world's finest directors, and one of the world's best actors, and what do you get? A recipe for success, that's what! Scorsese is well known for playing favourites – Robert de Niro another who's found himself under Marty's direction on numerous occasions – but it's his work with Leo that's set the standard for more than a decade. After first coming together for 2002's Gangs of New York, they teamed four times afterwards; most recently in the extraordinary The Wolf of Wall Street (available On Demand from €1.99).
BEN AFFLECK & MATT DAMON
They might be the greatest bromance in Hollywood, but that's hardly surprising – they've had long enough to work on it! Schoolmates while growing up in Boston, the pair were launched into the spotlight together after co-writing and starring in Good Will Hunting, with collaborations both on- and off-camera following thick and fast. It remains to be seen if they'll team up again though; Damon, with tongue firmly in cheek, says Affleck keeps saving the best roles for himself!

Want your favourite big-screen buddies available whenever you need them?
Out of this world world entertainment wherever you go!
View TV on your iPad on the couch, on your laptop on your bed or your iPhone in the kitchen when you subscribe to Digital TV and Broadband. All for FREE.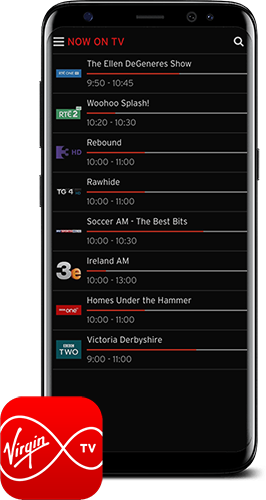 Related entertainment news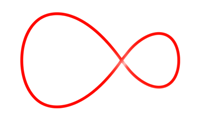 Related entertainment news
Highs, lows and everything in between.
Catch up on all your unmissable TV!
Don't do a Dory… find your way to more great movies.