The Five Dark Comedies You Need To Watch
Humour, they say, can be found in the most unlikely of places – and never has that been more apparent than in these deliciously dark comedies! Edgy, innovative and occasionally eerie, they're proof positive that there's more than one way to get a giggle; check out the pick of the bunch below…
BASKETS
Season three airing every Sunday on FOX (Virgin TV 126)
This delightfully odd series stars the hilarious Zach Galifianakis – twice over! He plays twin brothers Chip and Dale Baskets (the first a failed clown turned rodeo attraction, the second the manager of said rodeo) and the show doesn't get any more normal from there! The key is in the devilishly deadpan delivery, that makes you wonder if you should even be laughing; trust us, though, when we say there's no point in trying not to!
BOJACK HORSEMAN
All episodes available now on Netflix (Virgin TV 999)
A standard-bearer among the new generation of adult animations, the Netflix original sees Will Arnett take the titular role as a down-on-his-luck Hollywood has-been. Unafraid to dive headlong into depression, addiction and all manner of subjects that they really shouldn't be able to make funny, its razor-sharp writing and amusing sense of adventure makes it one of the freshest and funniest shows about.
PEEP SHOW
Every season available now on Netflix (Virgin TV 999)
While the unusual point-of-view camera angles might have seemed like a gimmick at the start, this brilliant British comedy needs no bells or whistles to be one of our favourite shows around. Mark and Jeremy are the unlikely friends at the show's centre; their ability to find themselves in the most cringe-worthy positions possible the basis for this show earning a reputation as being unerringly human, unrelentingly awkward, and unbelievably brilliant!
INSIDE AMY SCHUMER
Catch episodes on Comedy Central (Virgin TV 121)
Widely regarded as the first lady of comedy, the star of Trainwreck first caught our eye in this wonderfully whimsical show, which combines sketches, stand-up, street interviews and a lot more besides. It's not always dark, of course, but Schumer has an unparalleled ability to chip away at negative situations until the laughs come pouring out; it's part of the reason why she's not merely one of our favourite comediennes, but our favourite screen stars period.
EPISODES
Seasons 1-4 available now on Netflix (Virgin TV 999)
This transatlantic treat went a little under the radar here, but the award nominations it garnered in the US speak for themselves. Starring Matt LeBlanc as a disturbing version of himself, it's impressively inappropriate, with fantastic performances and phenomenal writing combining to create one of the very best sitcoms of recent years. Just try to remember it's fictional, though – otherwise you might never see Joey in Friends the same way again!
Out of this world entertainment wherever you go!
View TV on your iPad on the couch, on your laptop on your bed or your iPhone in the kitchen when you subscribe to Digital TV and Broadband. All for FREE.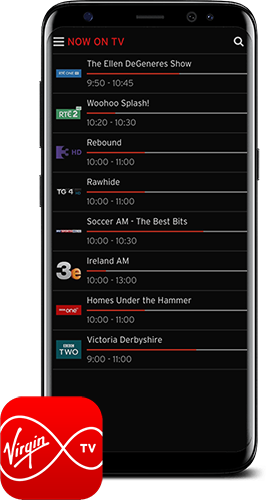 Related entertainment news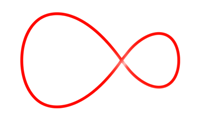 Related entertainment news
Highs, lows and everything in between.
Catch up on all your unmissable TV!
Don't miss a second of the action
find your way to more great movies.