Countdown To Christmas – 25 Festive Films You Need To See
The shopping rush has begun, the decorations are up, and we're getting our annual fix of sleigh bells jingling (and ring-ting-tingling) on Christmas FM. Yes folks, Christmas is officially upon us!
Well, almost – and that's why we're looking to count down to the day itself by busting out our cinematic Advent calendar and choosing a movie a day to take us all the way to December 25.
Week 4
Jingle All the Way
Available to rent On Demand from €2.99
It's inspired be the real-life rush to snap up the hottest toys of the season – so there might be some triggers for any traumatised parents! Arnold Schwarzenegger and Sinbad play the beleaguered dads hunting a Turbo-Man action figure in a rightly entertaining romp.
Miracle on 34th Street
Available to rent On Demand from €2.99
Transplanted from the 1940s to the '90s – while losing absolutely none of the magical charm – the delightful tale of the shopping mall Santa who believes himself to be the real deal is a fabulous festive fantasy guaranteed to be one of the most heartwarming and happy you'll ever find.
Bridget Jones Diary
Available to rent On Demand from €2.99
For anyone who thinks going home to your parents' for the holidays always leads to trouble, look no further! Renee Zellweger's titular heroine is finds herself the subject of a love triangle with Colin Firth and Hugh Grant (OK, that sounds like the best party ever!), with big knickers, bigger drama, and lashings of love thrown in for good measure!
Love Actually
Available to rent On Demand from €2.99
There's more strands to this one than your favourite woolly scarf, so a plot summary isn't easy; suffice to say that it cemented its status as a seminal part of the season the very moment it was released. The cast is star-studded, and the story bombastic and beautiful – even the stoniest of hearts will be melted by this one!
Serendipity
Available to rent On Demand from €2.99
Eyeing the same pair of gloves while Christmas shopping brings John Cusack and Kate Beckinsale together; from there, fate takes care of the rest. The cinematic equivalent of a fluffy blanket, this is a romantic comedy in its purest form – but there's more than enough invention and charm to keep it funny and fresh.
Week 3
Deck the Halls
Available to rent On Demand from €2.99
The decidedly odd couple of Matthew Broderick and Danny DeVito butt heads as a pair of suburban fathers battling over the title of the town's ultimate Christmas enthusiast. Yes, they get a little juvenile – but then what did you expect from a family movie?! – and there's probably one or two dads out there who could learn a thing or two…
The Santa Clause
Available to rent On Demand from €2.99
Delightfully dedicated to the spirit of the holidays, this light and breezy comedy stars the superb Tim Allen as Scott Calvin, a dad who unwittingly finds himself inheriting Santa's job. The transformation scenes alone are some of the funniest festive filmmaking ever – and all together it's a deserved hit year upon year.
Die Hard 2
Available to rent On Demand from €2.99
A year after his initial heroics, John McClane wonders what the chances are of a repeat – and thank goodness he said it! Not that it matters though, because while the drama might have switched coasts the hallmarks of the first are front and centre once again; fireworks aplenty, with the action even more over-the-top.
In Search of Santa
Available for free On Demand
Featuring sisters Hilary and Hailey Duff (double Duff, if you will), laying a pair of penguins on a journey to the North Pole – and gathering a motley crew of new friends along the way. Lively and colourful, it's one to keep younger audiences happy.
The Family Stone
Available to rent On Demand from €2.99
If you bring an ice-queen home for the holidays, you can expect a frosty reception; when you plan on proposing to her with a treasured family heirloom, it's going to get positively treacherous! With a loaded cast and a script that neatly balances sentiment with screwball, it's a smart and tart addition to the annual schedule.
Home Alone 3
Available to rent On Demand from €2.99
The child might have changed, but the rip-roaring comedy remains much the same. A luggage mix-up – and a gift from a curmudgeonly neighbour – lands Alex Pruitt in the crosshairs of some sinister, yet frightfully uncoordinated, criminals. Hijinks, predictably enough, ensue…
Week 2
Home Alone 2
Available to rent On Demand from €2.99
Once is unfortunate, but twice just seems careless; Mr and Mrs McAllisters would really want to look at themselves as parents! Macauley Culkin's pint-sized protagonist is back in this successful sequel – this time out of the house, and roaming the streets of the Big Apple.
Surviving Christmas
Available to rent On Demand from €2.99
It would take a little getting used to seeing the man best known as Tony Soprano getting into the spirit – suitably, though, this one is more bite than jingle bells. There's a happy ending, of course, and plenty of gags throughout, as the perennially cool Ben Affleck embraces his goofy side for a change!
Little Spirit: Christmas in New York
Available to rent On Demand from €2.99
The story of a search for a lost dog – and a magical creature who joins in the hunt to find him – is an animated treat perfect for younger viewers. Boasting a stellar voice cast, it's engrossing and enchanting; an easy way to keep the kids entertained during the holidays!
Red Christmas
Available to rent On Demand from €2.99
If you're the type who prefers scares to Santa, then this terrific thriller is petrifyingly perfect. After coming together to celebrate the season, a family are visited by a mysterious stranger – and he's not delivering presents! Tightly constructed and visually impressive, it proves horror definitely doesn't respect holidays!
How The Toys Saved Christmas
Available for free On Demand
When a last-minute choice of assistant in the North Pole proves rather misguided, gifts traverse the globe after deciding to deliver themselves. It's clever, cute and chucklesome, and is regarded by aficionados as something of a forgotten gem; make sure the little ones in your life don't miss out!
Scrooged
Available to rent On Demand from €2.99
Dragging the Dickens classic to the modern era, the archetypal anti-Santa – on this occasion, TV executive Frank Cross – is portrayed by Bill Murray, so you know you're in for a treat! Forcing his staff to work on Christmas Eve prompts three visiting visions to illustrate the error of his ways; Murray's performance is amongst the most excellent Ebenezer's you'll ever see!
Week 1
Home Alone
Available to rent On Demand from €2.99
Christmas was never the same once we were introduced to Kevin McAllister, and renewing acquaintances never gets old! A beloved family film – the type that no parent minds sitting through! – is a comedy classic directed by the masterful John Hughes, stuffed to the brim with slapstick entertainment and heartwarming charm.

The Holiday
Available to rent On Demand from €2.99
The fantastic foursome of Jude Law, Kate Winslet, Jack Black and Cameron Diaz combine wonderfully in a holiday house-swap where the visitors get more than they bargained for. Feelgood and festive, it's the sort of leisurely romantic comedy just made for an evening under the duvet.

Arthur Christmas
Available to rent On Demand from €2.99
The team behind Wallace and Gromit and Chicken Run get festive with a clever Christmas cracker that packs a surprisingly emotional punch. A delightful story that gives Santa's oft-ignored son Arthur a chance to shine, globetrotting adventures unfold when one present goes undelivered; this is one for the whole family to enjoy.

The Christmas Switch
Available for free On Demand
Santa's advanced age and ailing health prompts a body-swap – and somehow, it's a fast-talking gambler who ends up making the trade. Dodgy friends and even dodgier decisions throw the whole holiday into jeopardy, but the true spirit of the season outs in the end; an inventive and irreverent take on an old idea.

The Nightmare Before Christmah
Available to rent On Demand from €2.99
Tim Burton's stop-motion spectacular is an excellently original and visually stunning flick, which follows Halloween Town resident Jack Skellington as he realises Yule is pretty cool – and thus aims to take it over. You can probably imagine that the consequences of that are pretty wild – but there's little else predictable about this inventive and inspiring classic.

Die Hard
Available to rent On Demand from €2.99
A festive flick unlike any other, John McClane's Christmas party turned bad is firmly established as a staple of end-of-year viewing. The late Alan Rickman is superb as the nefarious Hans Gruber, but scenes are unceremoniously stolen by Bruce Willis; considered until this point as a wisecracking sitcom actor, it launched him to the top table of Hollywood's leading men.
Good things come in threes!
Get Virgin TV, Broadband and Home Phone for as little as €64 a month for 12 months. Out of this world entertainment for a whole lot less!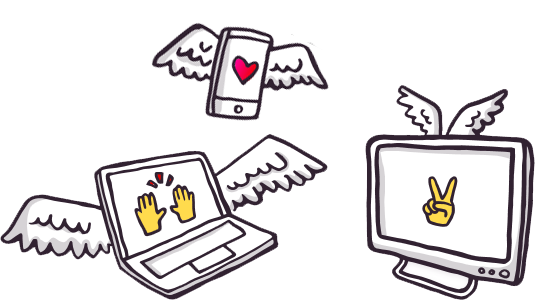 Related entertainment news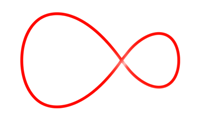 Related entertainment news
Highs, lows and everything in between.
Catch up on all your unmissable TV!
Don't miss a second of the action
find your way to more great movies.