10 Things You Didn't Know About Pirates of the Caribbean: Salazar's Revenge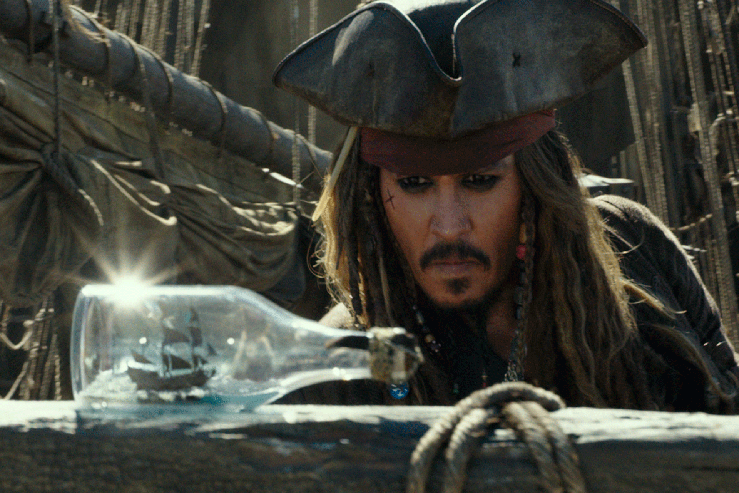 We hope you've found your sea legs, because the Black Pearl is setting sail once more as Pirates of the Caribbean: Salazar's Revenge arrives on Virgin Media!
The fifth instalment of the epic franchise is available to rent On Demand from €4.99, and it sees Captain Jack Sparrow coming face to face with a new foe – the fearsome Captain Armando Salazar. It's the type of swashbuckling spectacular we've come to expect from the series – but there's all sorts of facts that you've probably never heard about the blockbuster. Want to impress your mates with your encyclopedic knowledge? Then read on…
1. Five movies in, it's almost impossible to imagine any other actor as Captain Jack Sparrow, but initial plans were for Hugh Jackman to take the role – not Johnny Depp! No, we can't picture it either…

2. Johnny Depp is a huge music fan, so we reckon he had something to do with casting Jack Sparrow's family; Rolling Stones guitarist Keith Richards features in the series as his father, while his uncle in Salazar's Revenge is none other than Beatles legend Paul McCartney.
3. Javier Bardem, who plays the titular villain, spent three hours every day getting his makeup done – it takes a lot of work to look that scary!
4. If it seems like the action in Salazar's Revenge is more non-stop than ever before, well, there's a reason; at just over two hours, it's the shortest film in the franchise.
5. At World's End (the third Pirates movie) saw Will Turner – the wonderful Orlando Bloom – cursed, only allowed to step on land once every ten years. He returns in Salazar's Revenge…which was released ten years and one day after we last saw him on screen. Spooky, eh?!


6. Also returning is Keira Knightley, as the free-spirited Elizabeth Swann – and we hope she was allowed to turn up to filming alone this time. What are we talking about? When she first appeared in the films she was just 17 – meaning her mum had to accompany her to the set every day!
7. The crew were forced to drop anchor on the shooting of Salazar's Revenge when Johnny Depp suffered a hand injury. Once they'd done everything they could without him, all they could do was wait – and 200 crew members were stood down for a full fortnight.


8. Depp wasn't the only one in the wars; Kaya Scodelario, who plays Carina Smyth, tripped while running along the deck of the Black Pearl and broke her shoulder – ouch!
9. For the first time in the series, Hans Zimmer isn't the one composing the film's music. It was pretty easy finding a replacement though; his protégé Geoff Zanelli, who worked on all the previous instalments, stepped up to the plate.
10. The film was originally reported to be the last one of the series…but the team have hinted that a sixth chapter might be forthcoming. Cross those fingers!

Out of this world entertainment wherever you go!
View TV on your iPad on the couch, on your laptop on your bed or your iPhone in the kitchen when you subscribe to Digital TV and Broadband. All for FREE.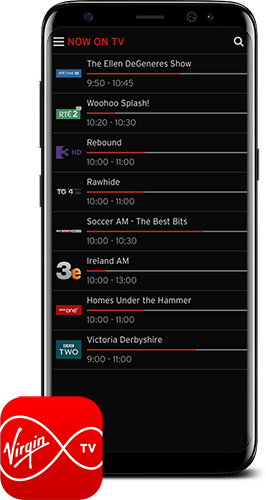 Related entertainment news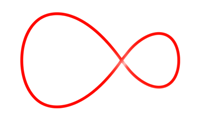 Related entertainment news
Highs, lows and everything in between.
Catch up on all your unmissable TV!
Don't miss a second of the action
find your way to more great movies.