Replay TV
Replay TV lets you go back and watch TV Programmes that you missed on a number of great channels that have been broadcast in the last 7 days, including programmes that have just started
ReplayTV is available across the most loved Irish TV from RTÉ One and RTÉ 2, Virgin Media One and Virgin Media Two. But this is only the beginning and we will constantly add new channels. Just scroll through the backwards EPG, select the show you'd like to watch and press play. Replay TV will be available on 11HD and 12 SD channels at launch.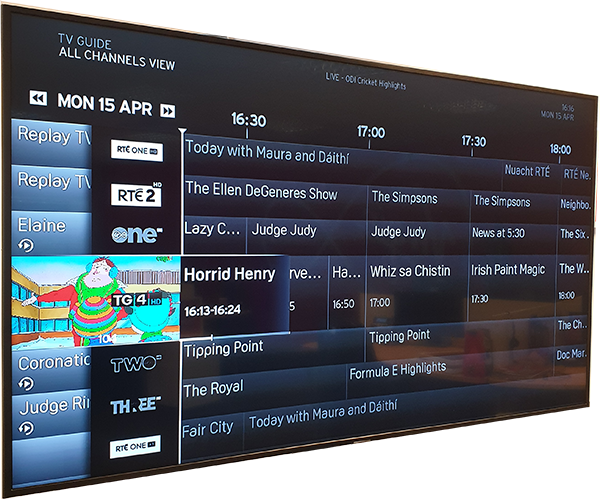 It only takes 2 steps to complete.
1. Go to your TV Guide via Menu
You will recognise the Replay TV icon on your TV guide. You can use the left and right arrow to go through the last 7 days guide.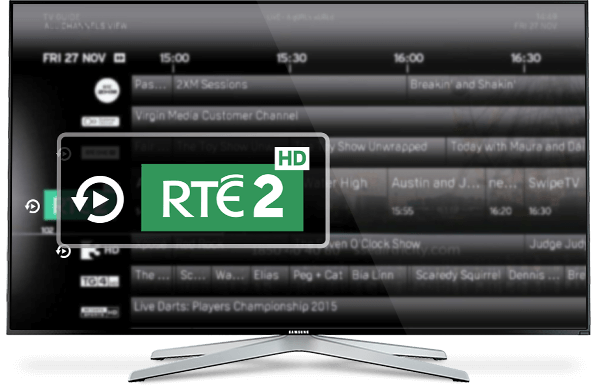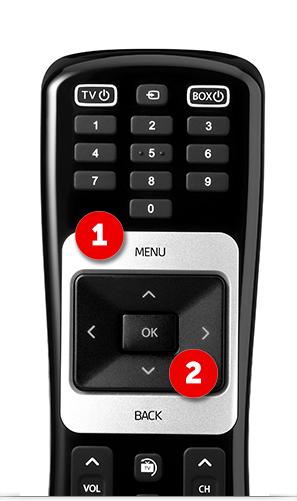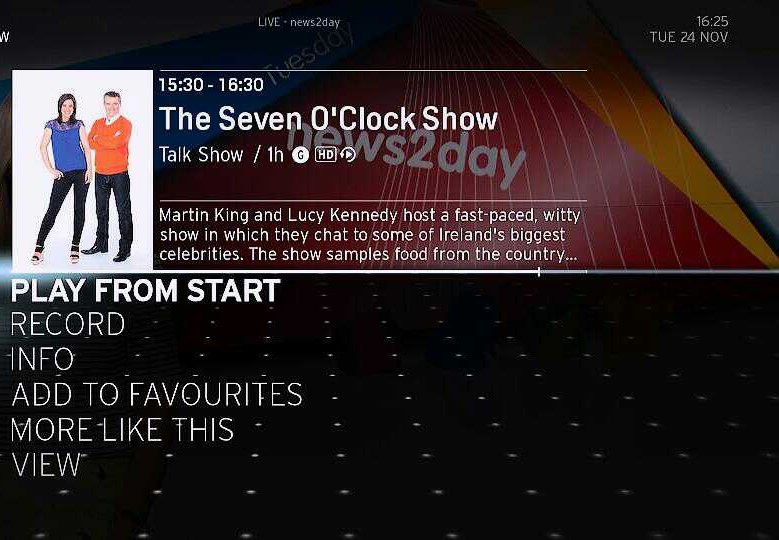 2. Play from the beginning
Choose the programme you want to see again and you can select it to play from the beginning. Press OK and sit back and enjoy.
Replay TV is very easy to use. Simply select the TV guide for the programme that you want to see again.
Take the guide into your own hands with up to 20 TV channels to choose from. 12 in standard definition and 11 in HD.
Watch the content you love as many times as you want and its completely FREE
The Replay TV feature is exclusive to the Virgin TV box.