The Analogue TV channel line-up is reducing to nine channels soon.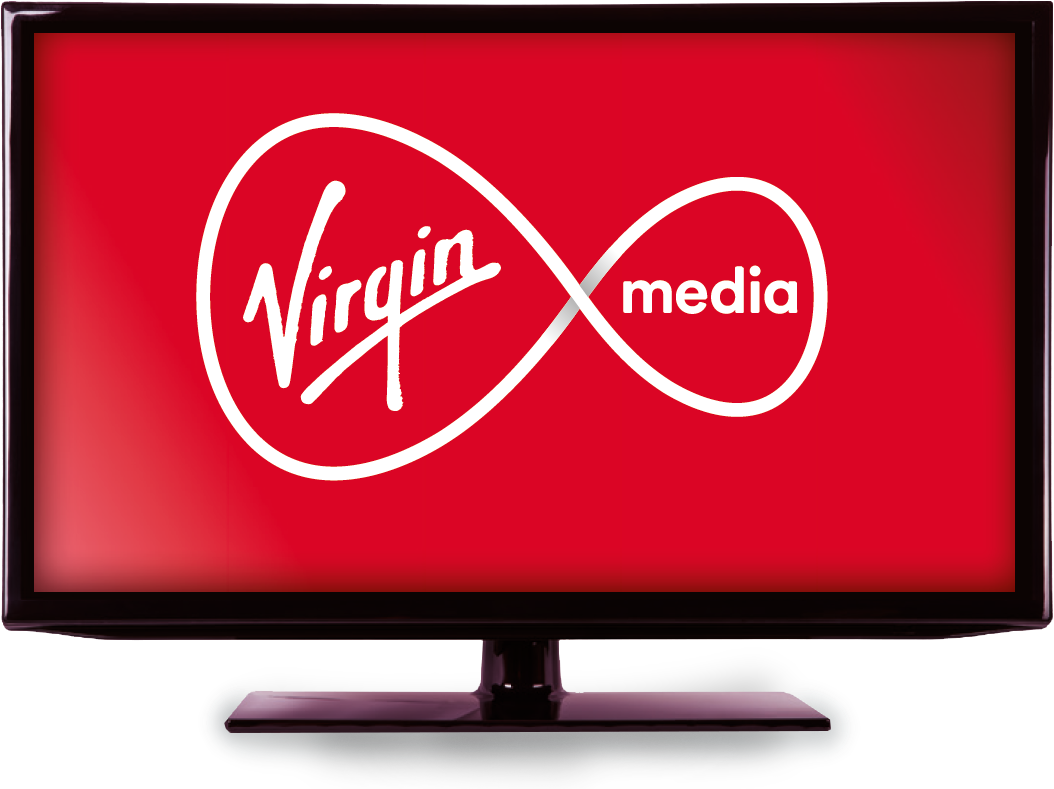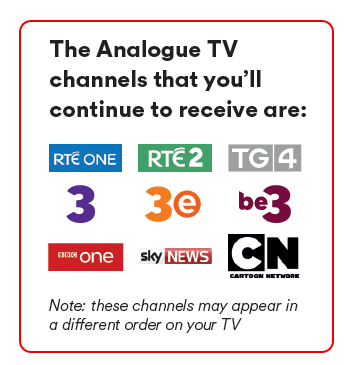 To keep watching all of your current channels, you'll have to switch over to digital TV.
This is happening so we can improve the performance and capacity of our broadband network and is the first phase of Digital Switchover in your area. Analogue TV will be switched off completely in your area in 2019. We'll be in touch nearer the time to tell you how this will affect you.
Frequently Asked Questions
How do I know if I am using Virgin Media's analogue TV?
You will have one or more TVs in your home that have a limited selection of channels and these TVs will be connected with a white cable without the use of a Digital TV box. Once you receive a communication about the switch off, if you go to BBC1 you will see a logo in the bottom left corner of the screen. You can also check channels RTE1, TV3 and BBC1 for a scrolling message two weeks before the switch off in your area.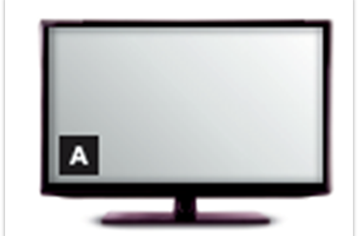 I received a letter about my channels being reduced and I see that At the Races and / or Eurosport are not going to be included?
That's correct. There will only be the 9 dedicated channels available. If you would like At the Races or Eurosport, you can upgrade your services to our Virgin Full House TV package.
How do I make sure I receive all the channels I was getting with the Analogue service?
At the Races and Eurosport are the only channels available in some analogue areas that are not in our Mix TV package. If these channels are important to you then I can upgrade your services to our Virgin Full House TV package which includes over 100 channels.
If I upgrade from Analogue TV to Digital TV, will a technician install the services for me?
Yes, we can arrange for a Red House Ninja to complete an installation for you free of charge. They will replace any cabling, outlet points and show you how to use the new Digital TV service.
I am a Business customer. How will this affect me?